Couple Portrait Photography Tips
There are many photographers who can shoot decent portraits, but only a few know how to make them stunning and remarkable.
How about you?
Let's take a look at the portraits you've taken, and ask yourself these questions:
Do you capture the story as well as the people?
Do you capture genuine expressions and candid moments?
Do you nail the lighting and composition in each shot?
If your answers are mostly no, then this guide can help you to transform your couple portrait photography from good enough to extraordinary.
In this article, we will cover technical as well as creative portrait photography tips that have been tried and tested by the masters of photography over time. These easy tips will help you create stunning portraits each time, so feel free to bookmark this page!
---
Before you start…
First thing first, what can you do to make sure you're off to a good start?
A little humour goes the long way
The best portrait/couple photographers are blessed with a good sense of humour and an ability to make the subject laugh and loosen up. Ideally, they would have a meeting with the client beforehand and study their likes and dislikes when it comes to style, poses and expressions. You too can achieve amazing results if only you get to know them and their relationship. Ask them about how they met, how they got engaged, and what they envision for their photos. All the while, secretly observe them and their interactions with each other.
Let the relationship show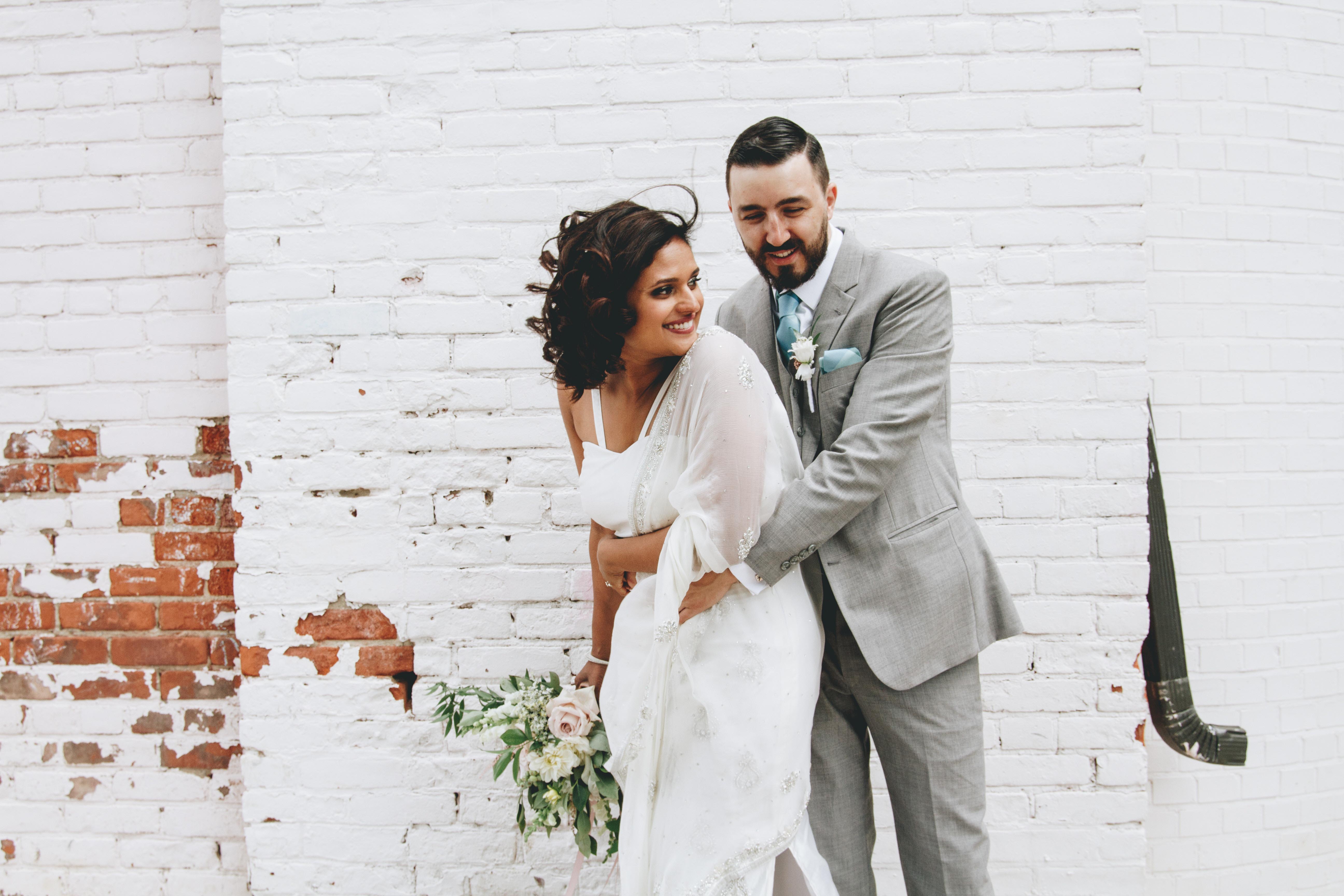 If you plan for locations or activities that are important to the couple, you have already nailed the first step to capturing the relationship. When you get a couple into a comfortable and familiar environment, they are a million times more likely to relax, enjoy themselves, and show you who they really are.
Try to bring up a topic or story you discussed while getting to know them and keep them engaged by talking about each other. This automatically brings out their relationship in the final product.
READ: 15 Things You Should Do to Ace Pre-Wedding Photography
Now, moving on to the techniques and tips for portrait photography…
---
Portrait photography tips for couple and pre-wedding sessions
While shooting for pre-wedding/couple sessions use the following tips:
1. Pick a scenic location that you and the client agree upon. It could be a beautiful place like a beach, mountains, or a forest, or it could be a place that holds a significant meaning for the couple
2. Pick the right time of day to take advantage of the beautiful natural light.
3. Help guide the couple in picking their outfits beforehand. These outfits shouldn't take the focus away from the couple themselves. Usually, subtle colours and simple patterns work best.
4. Shoot from a distance. This makes the couple feel that they're alone, and it helps hugely in getting them to be more relaxed.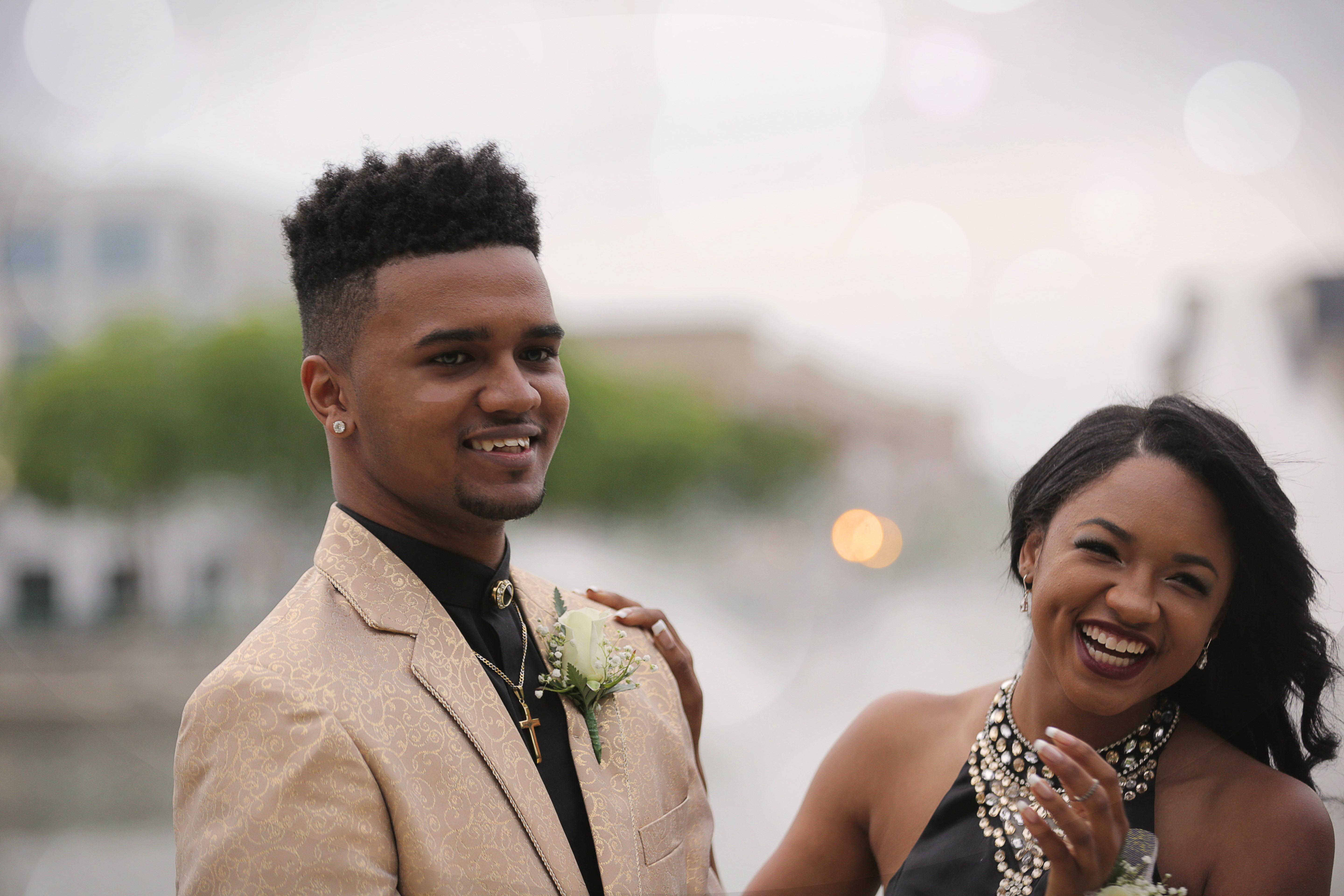 5. Play with the background; use it to your advantage.
6. Create a story with what is available. Some couples also like using props, so try to get to know their story in your previous meeting, and help provide the props if possible. You can be sure it will be much appreciated, and the
7. Frame the image so that the main focus is on the couple. Eliminate any distracting elements from the background or foreground.
---
Portrait Photography Poses
Some couples like the posed shots, but the candid ones always look and feel the best. Shoot a few from each style and then let the couple decide what they would like.
Most couples have never done this before, so be patient and guide them. Have some poses noted down in case they don't know what to do. These couple sample poses are great to start with, so print them out as a guide if you feel like you need help in directing the couple to pose.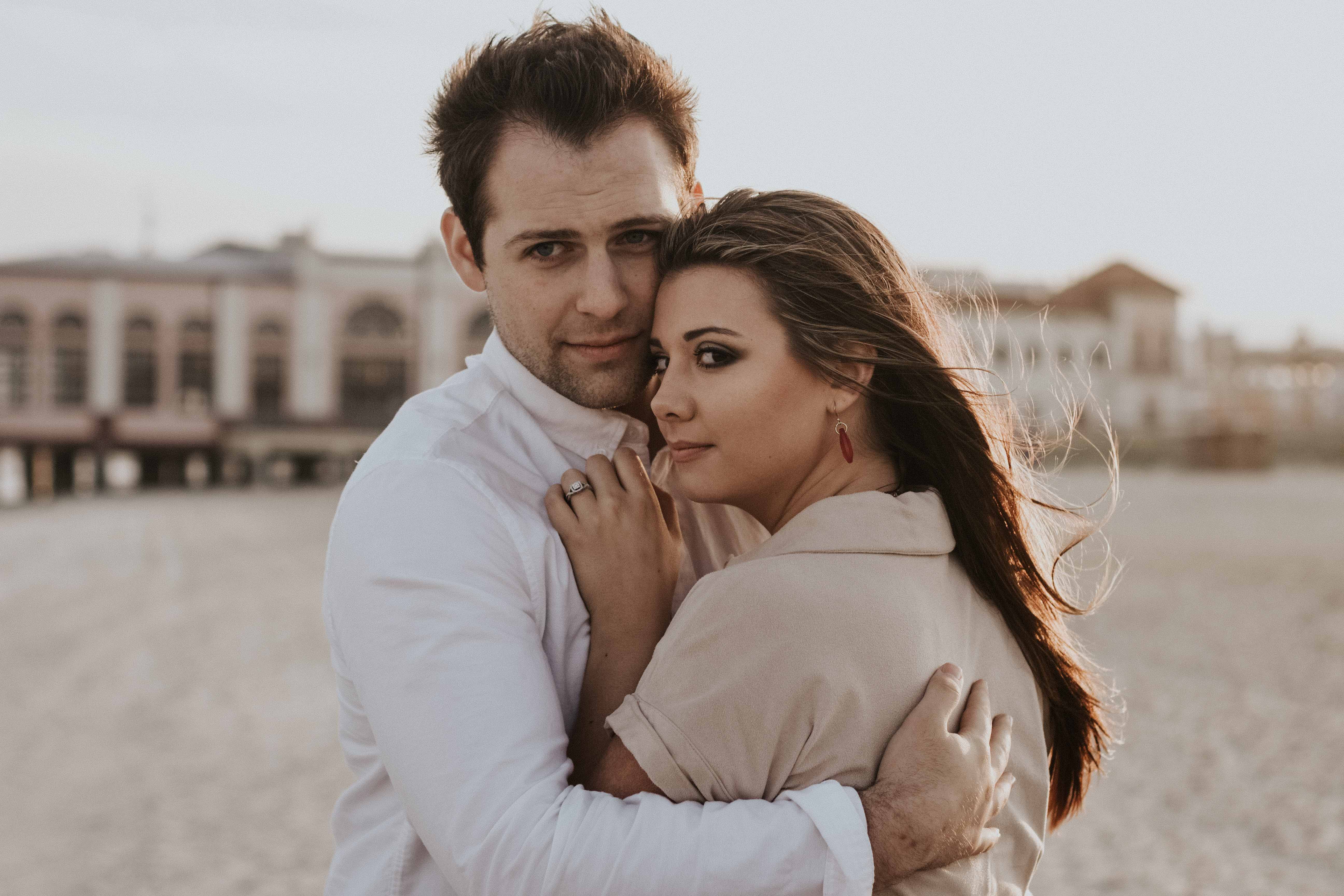 Portrait sessions at a wedding can be a bit restricted due to the presence of a crowd. Try to take them away and sneak in some shots whenever their schedule allows them to do so. Highlight their expressions but also their wedding clothes, jewelry etc. Brides like to get some getting-ready shots as well as bridal shots once they're fully made up.
Also, leave some room to capture the unexpected! Weddings can be unpredictable, and you may get the shots you never planned for.
Have fun with the camera. Use different angles and compositions. That's what will make you stand out.
---
Lighting
Lighting for wedding/couple portraits can be a bit tricky since it's not a still subject. Usually, natural light portraits turn out really well, but you cannot determine the time of day for a wedding. So a fill-in flash or even a reflector can be great tools to make up for any limitations with natural light. These are fairly easy to use and portable, hence they're perfect for on-location photography.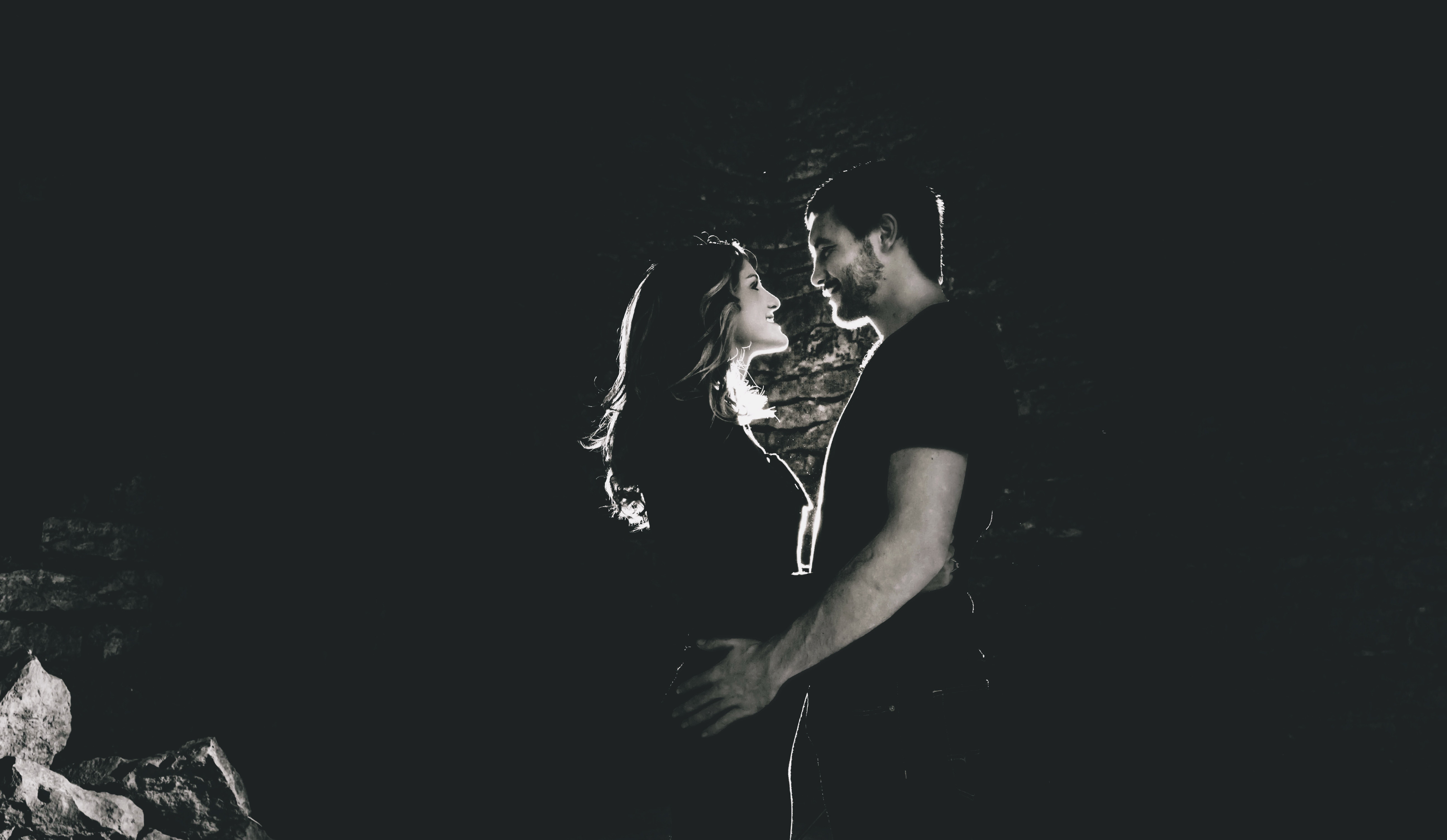 For couple photos, a soft light source works better. Try to shoot at a time of the day when the light is not too harsh or overshadowed. The key to dramatic photos is the lighting.
Some examples:
Combination of natural light and an off-camera flash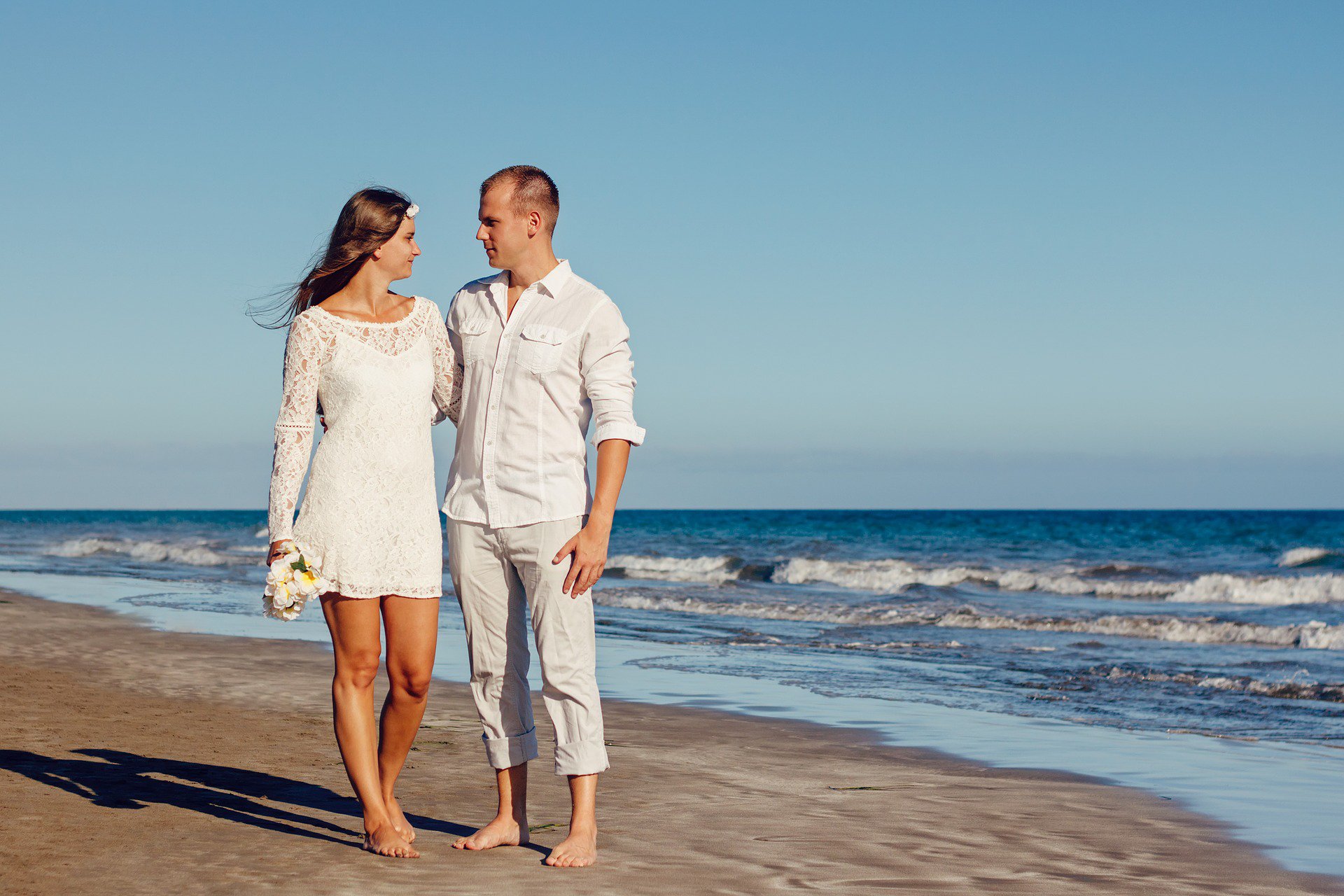 Combination of natural light and a reflector
---
Composition tips that never fail
Experience will teach you best about photography, including composition. Along the way, you'll get to know the composition techniques that work best for portraits. But if you're new in the game, here are some portrait composition tips that never fail:
1. Fill the frame with your subject
A portrait is about the person, so don't be afraid to zoom in close! Remember that zooming-in does not mean capturing only face shots. You can also capture "tight", close up shots of your subject sitting on a stool or leaning into a tree.
2. Keep the eyes in the upper third
This is the most natural spacing for a portrait. Try not to divert from this rule unless you deliberately want to create visual tension.
Another exception to this rule is when the subject's full body is in the bottom third of the frame.
3. Use framing to concentrate all attention on your subject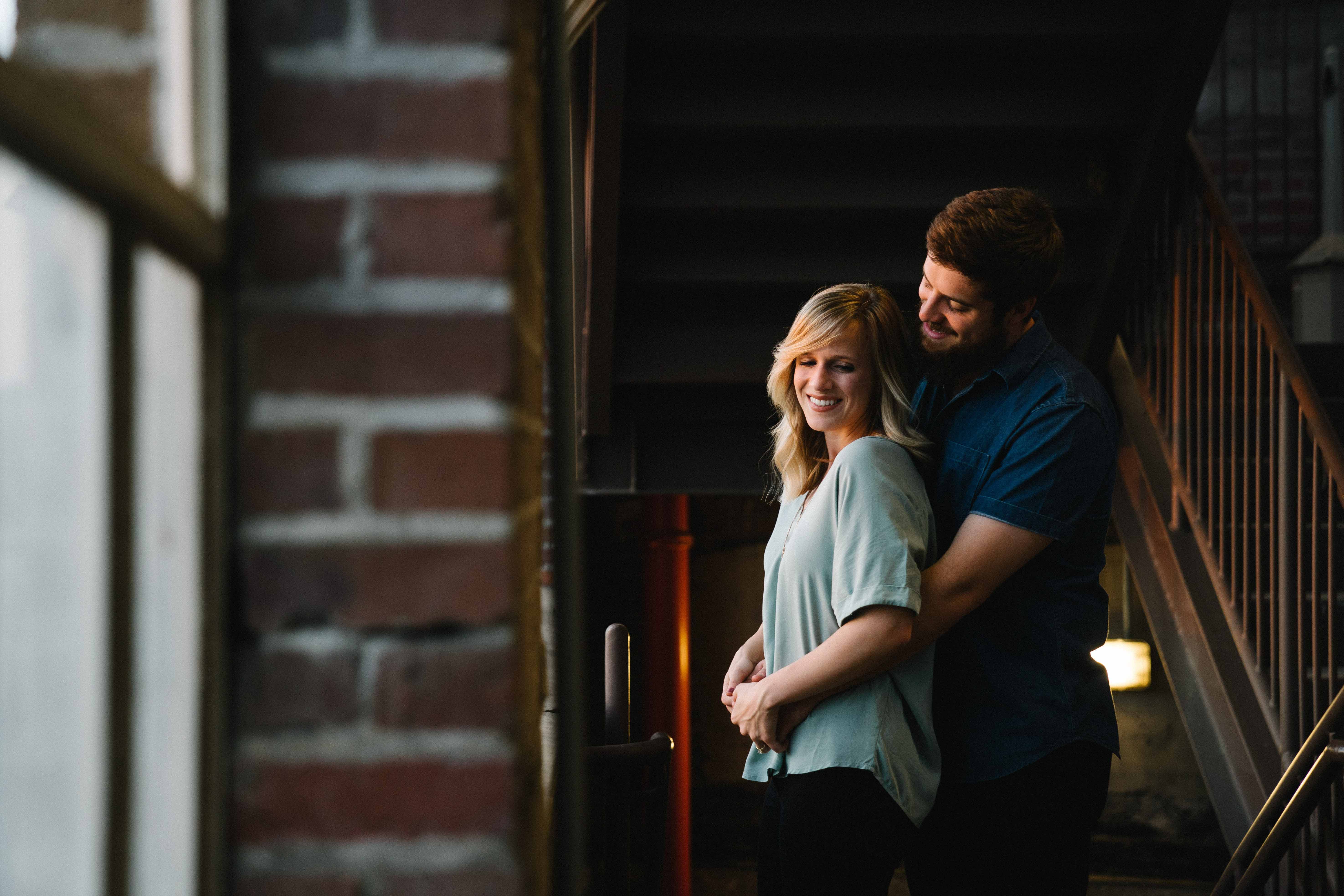 Rather than eliminating the surroundings, use it as a frame to bring the focus on the couple. Doorways, arches, windows, gazebos are all creative solutions that allow for maximum subject focus and heightened visual interest.
4. Create texture
Once again, if you can't eliminate a distracting background, use it to your advantage! By pulling the subject away from the background and shooting on Aperture Priority (f/4.0 or lower), you will create a small depth of field to blur the backdrop and allow for artistic texture. Your subject will stand out of the background without completely removing all creative interest in the shot.
5. Use lines and perspective
Lines not only add creative interest, but they also draw attention to your subject. Keep in mind that any "line" used in a portrait is strongest when it comes outside the frame and leads to the subject.
6. Change your angles
Sometimes, eliminating a distraction is simply a matter of moving the camera to another position.
To make the best use of perspective, work to change your camera-to-subject angle. Often by moving a little to the right or left, or getting higher or lower, you can completely abolish that distracting tree branch or telephone pole.
---
Equipment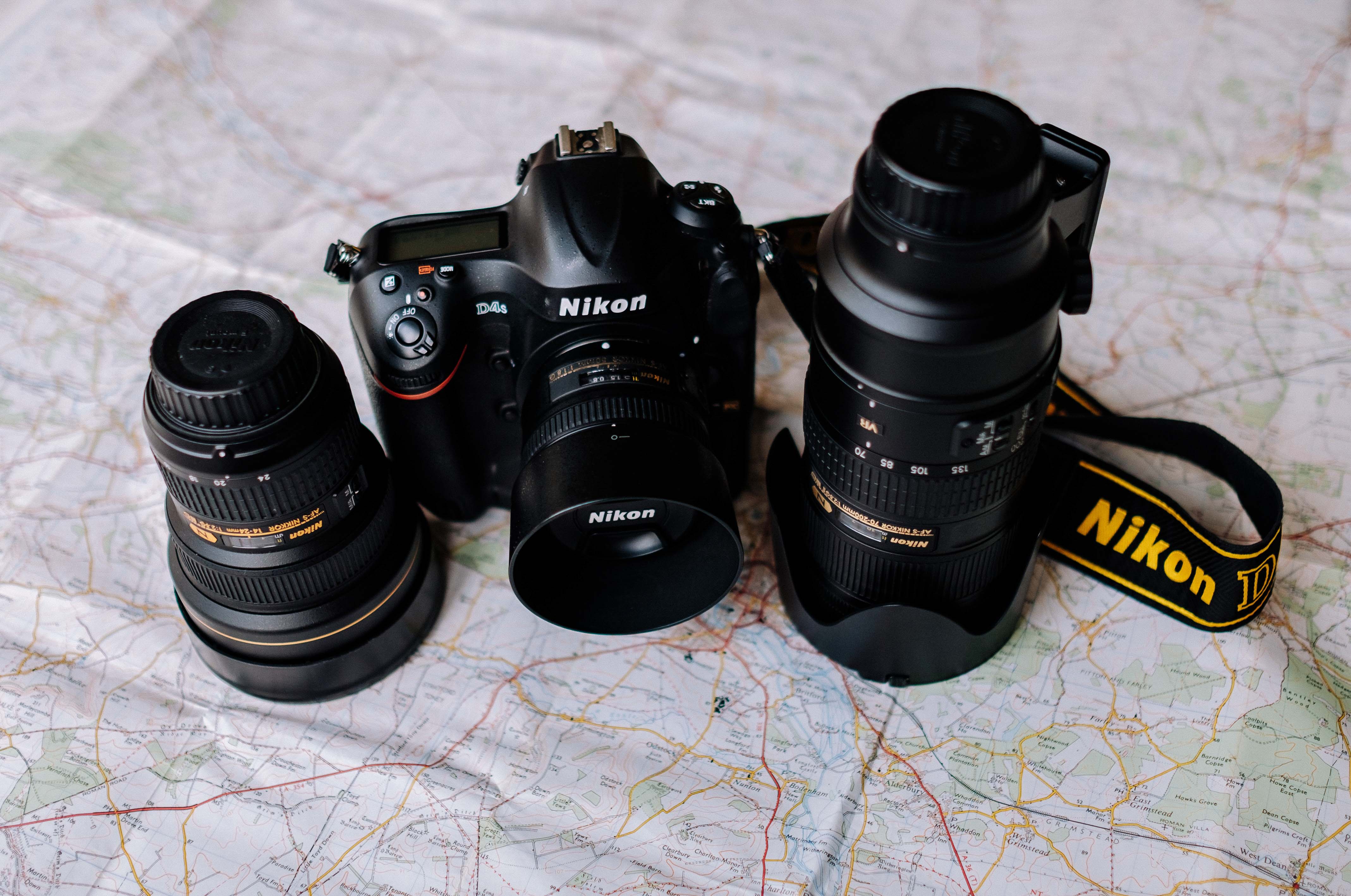 There is no such thing as the "best" camera gear, but for portraits, there are certain types of DSLRs and lens that work best most of the time. Make sure you are in tune with the latest equipment available as that defines the market trends and style of work. Clients sometimes have very specific ideas of what they want. For example, there was a phase when everyone wanted a tilt-shift lens.
A full-frame DSLR is a necessity these days. It would be even better if you could get your hands on a mirrorless camera. It helps to take portraits faster and is less noisy.
Whichever camera you use for portraits, ALWAYS shoot in RAW. This point can't be stressed enough. It helps you recover details you couldn't imagine.
Lenses
Prime lenses are great for portrait photography.
One advantage is that they have a wider maximum aperture than a zoom lens covering the same focal length. This is useful for creating images with shallow depth-of-field (a common technique in portraits). It is also handy for shooting in low light conditions, as it lets you take photos with faster shutter speeds or lower ISO than you could with a zoom with a smaller maximum aperture.
Another benefit is high image quality. Prime lenses tend to have fewer elements than zoom lenses, and the result is significantly better image quality, as they produce sharper images with more contrast and less lens flare.
If you're on a budget, then an inexpensive prime will give you better results than an inexpensive zoom.
Short telephoto lenses
These lenses are often called portrait lenses because they are an ideal focal length for taking flattering photos of people. You can move in close and take images without distortion, or step back and include the entire figure without moving so far away that it becomes difficult to communicate with your model.
If your short telephoto is a prime lens, you get the additional benefit of wide apertures. Best of all these lenses, especially primes, tend to be reasonably priced. An 85mm prime lens is definitely one of the best options in this category. If you have an APS-C camera, then a 50mm prime lens is effectively a short telephoto.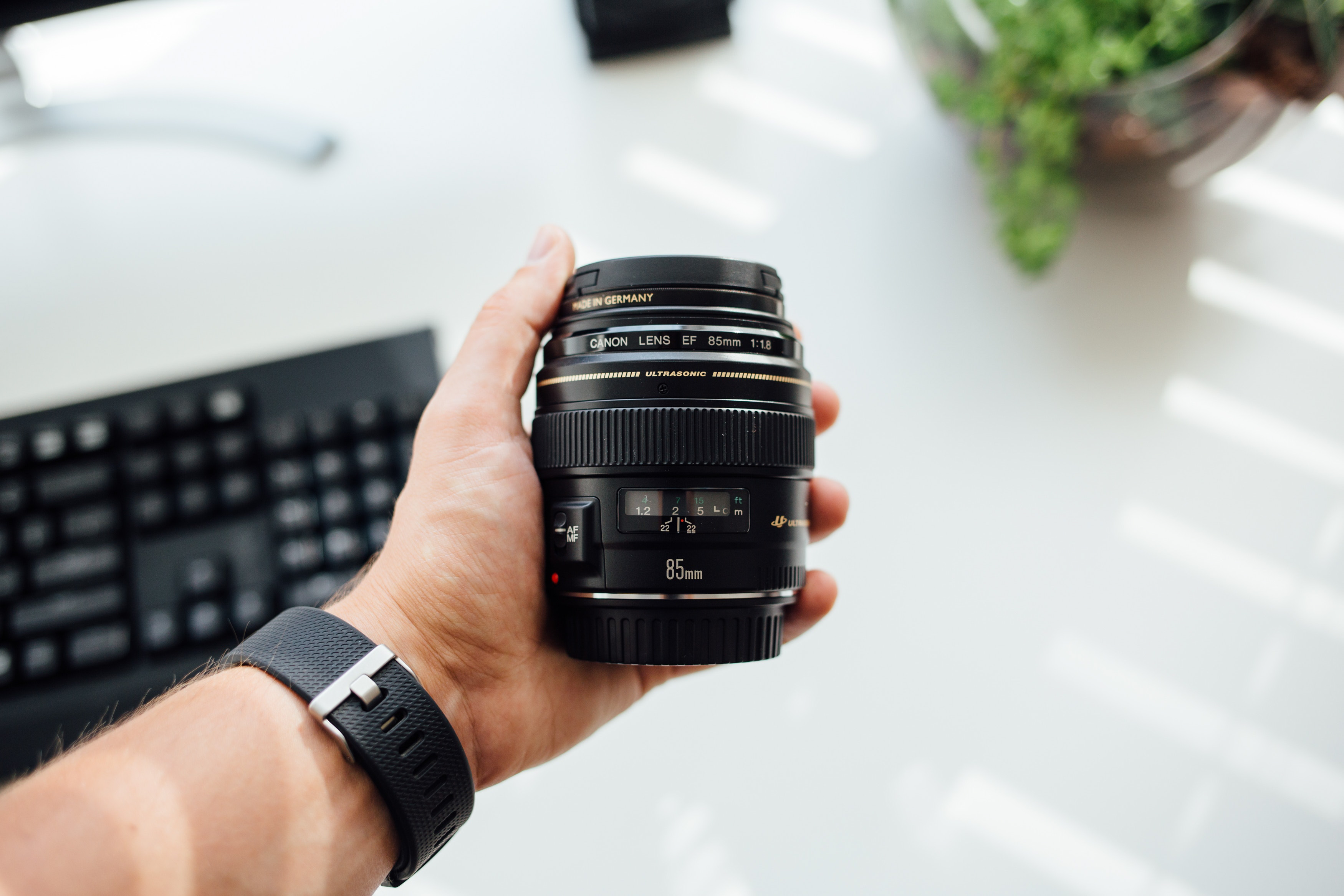 Here's a list of lenses that are ideal for portraits:
85mm f/1.8 prime lens

40mm f2.8 pancake lens

50mm f1.4 or 17-40mm f/4L zoom
---
Editing and post-processing
This is probably the most underrated part of photography.
Wedding photographers will give their clients a set of photos which have been edited down and stamped with the photographer's signature style of editing. And while each photographer has their own way of editing and processing the images, here are a few things that are essential in this phase.
Sorting the images: What's important
Avoid similar images
Since the digitalization of photography, there is no limit on the number of photos one can take, unlike when pictures were shot on film. Since there are so many photos everywhere, we have forgotten to create images that capture everything we want to say in a single shot.
This is where a good edit helps.
A good sorting will keep the viewer engaged and not make them bored. Similar or duplicate images should be culled. Pick the best one out of the lot and save the rest for later if the client asks to see them. Editing tools like Lightroom and Adobe Bridge help you do this quickly and efficiently.
Clients' satisfaction comes first
When sorting the images, remember that your clients are your priority. You might pick images that look best technically, but the question you have to ask is: "Would the clients choose these images as well?"
Pay a close attention to their expressions and overall appearance, and avoid choosing images in which the clients look unflattering. When sorting the images, try to put yourself in their shoes while also using your expertise to determine which images make the cut. No matter how stunning your lighting or composition is, the images will most likely be discarded if the clients don't like how they look in the photos.
Enhancing the images
If you shoot in RAW mode of your camera, you will have more control over exposure, contrast and saturation. Taking a small course in Lightroom and Photoshop will help drastically improve your already well-shot portraits. These tools help you crop and enhance your images in many ways, including softening the skin or brightening the eyes.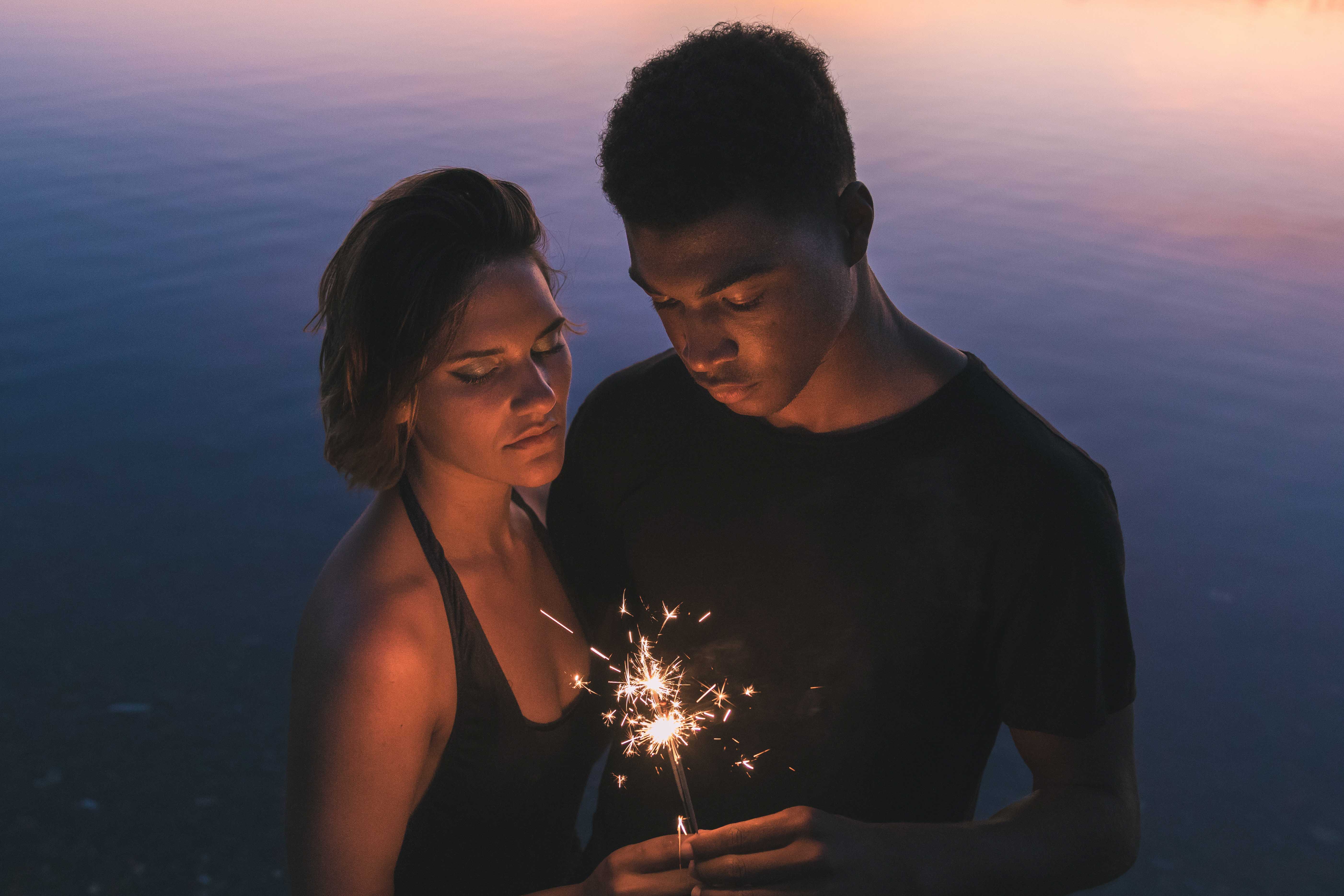 Depending on your photography style, you can also create digital art portraits by adding or removing elements and giving the picture a fine-art or fictional look. This, along with some photography tricks, can achieve remarkable results that add an edge to your stunning imagery.
---
The final touch: printing the photos
Now that you've got the images beautifully shot and edited, present them to your client in a beautiful photo album. There's a huge difference in seeing photos on the screen and in the flesh, and having the images neatly arranged and printed on high-quality materials will definitely add a nice touch to the overall experience.
Our Pro Plan service is designed to help photographers provide the best experience for their clients. With a premium range of handcrafted photo albums, you can create bespoke albums with your own branding and design, resulting in personalised albums with a high-end look.
To learn more about the service, check out our Pro Plan page and don't hesitate to contact us if you have any questions.