Our mothers are the ones who looked after us, scolded us and taught us how to become a better version of ourselves. With mothers day on the horizon, it's the perfect occasion to show your mum how much she means to you. This year a bouquet of flowers simply isn't going to cut it and you need to pick out some special mothers day gifts that showcase your love in an impactful way. To help you get inspired, here are our 23 mothers day gift ideas:
1. Personal Concrete Fireplace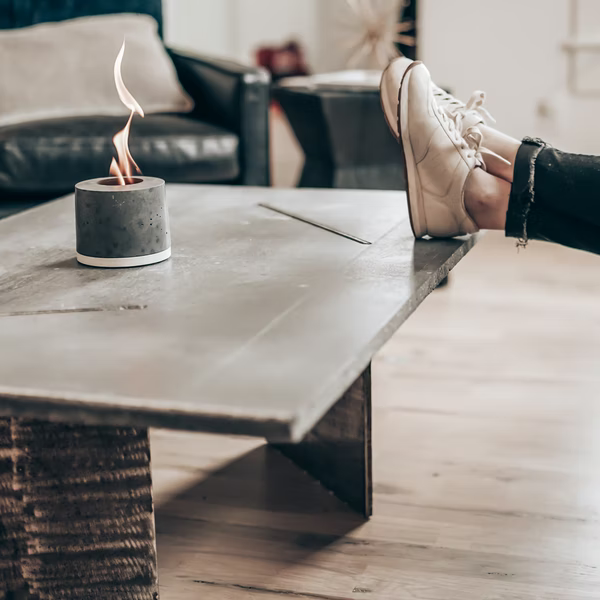 A better and miniaturised soot-free version of a fireplace. If your mom lives in the coldest parts of the country, this is something that she will surely enjoy. It's a useful gift that will want to use every day and will remind her of you.
2. Favourite Child Candle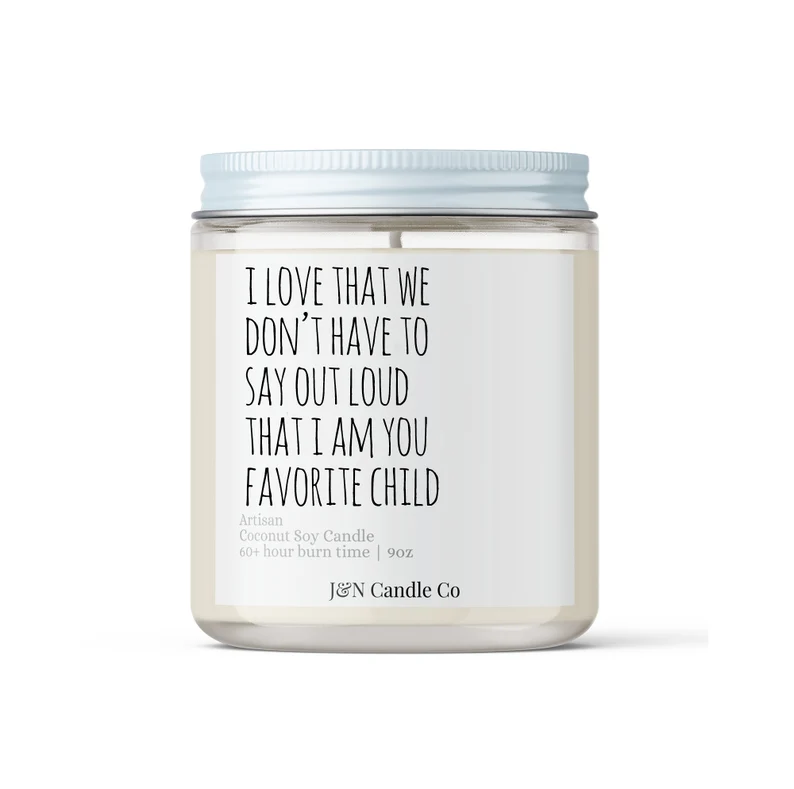 This is probably one of the best mothers day gifts. If you have already crowned yourself as the mom's favourite child, get a favourite child scented candle. They are available in a variety of special flavours and can surely be a worthy addition to your mum's decor.
3. Throw Pillow Cover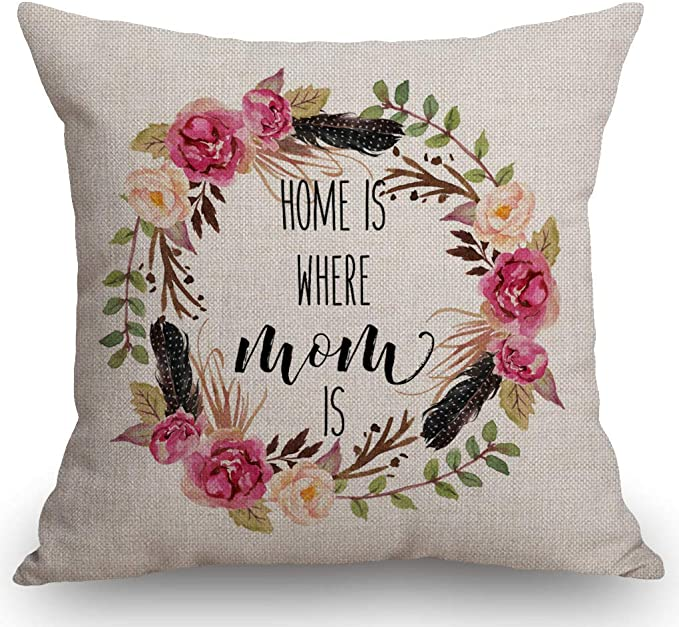 If your mom is always changing up her decor. This mothers day, give her a sentimental pillow with a sweet message to her. Even though you may be far away, the pillow will always remind her that she is still the most loved.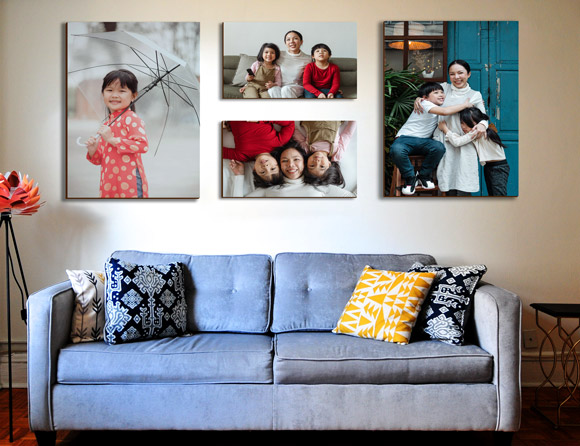 What better way to show your love to your mum than a family canvas print. Give your mum a custom made canvas family photo print. This can include photos of your family gatherings, vacations or the most memorable moments.
5. Slip-on Clog Slippers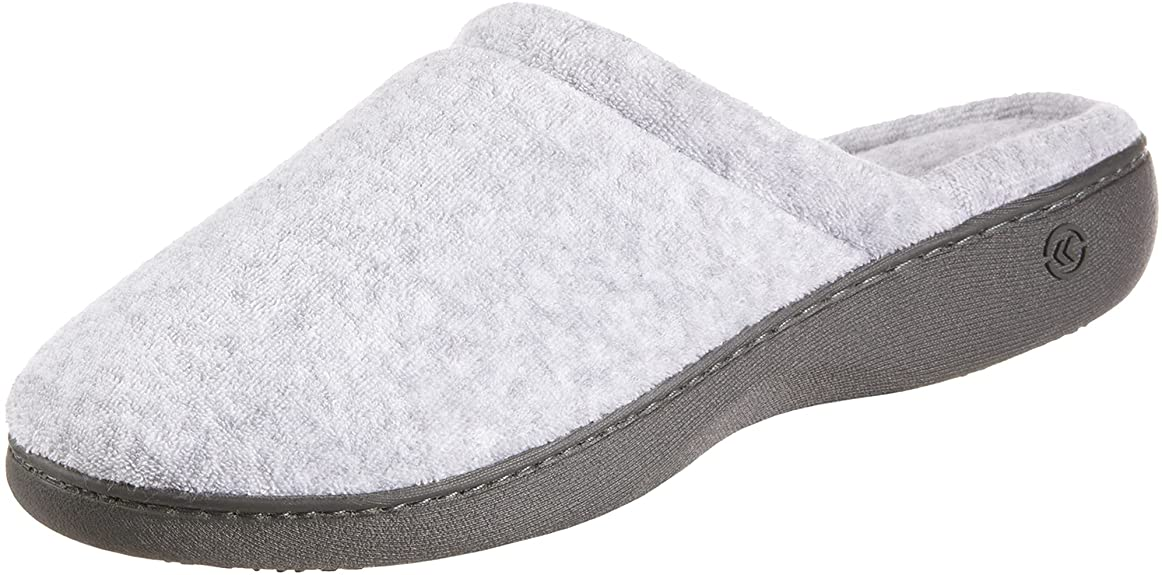 If you love to pamper your mum at every opportunity you get, then don't let mothers day slip away. Give your mum a pair of cosy slip-on clog slippers. They are comfortable to wear at home and are easy to put on. This can potentially be one of the simplest yet best mothers day gifts.
6. Personalized Photobook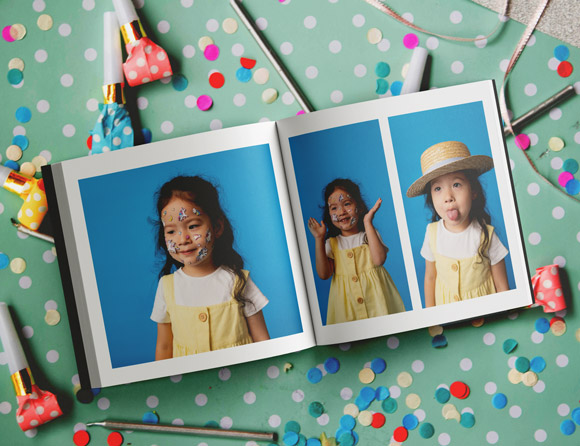 What better way to showcase your love to your mum on mothers day than a photo book with photos of some of your most cherished memories together. Create a custom mothers day themed photo online with your own designs and colours. We are certain it will bring a big smile to your mum's face.
7. Mini Fragrance Set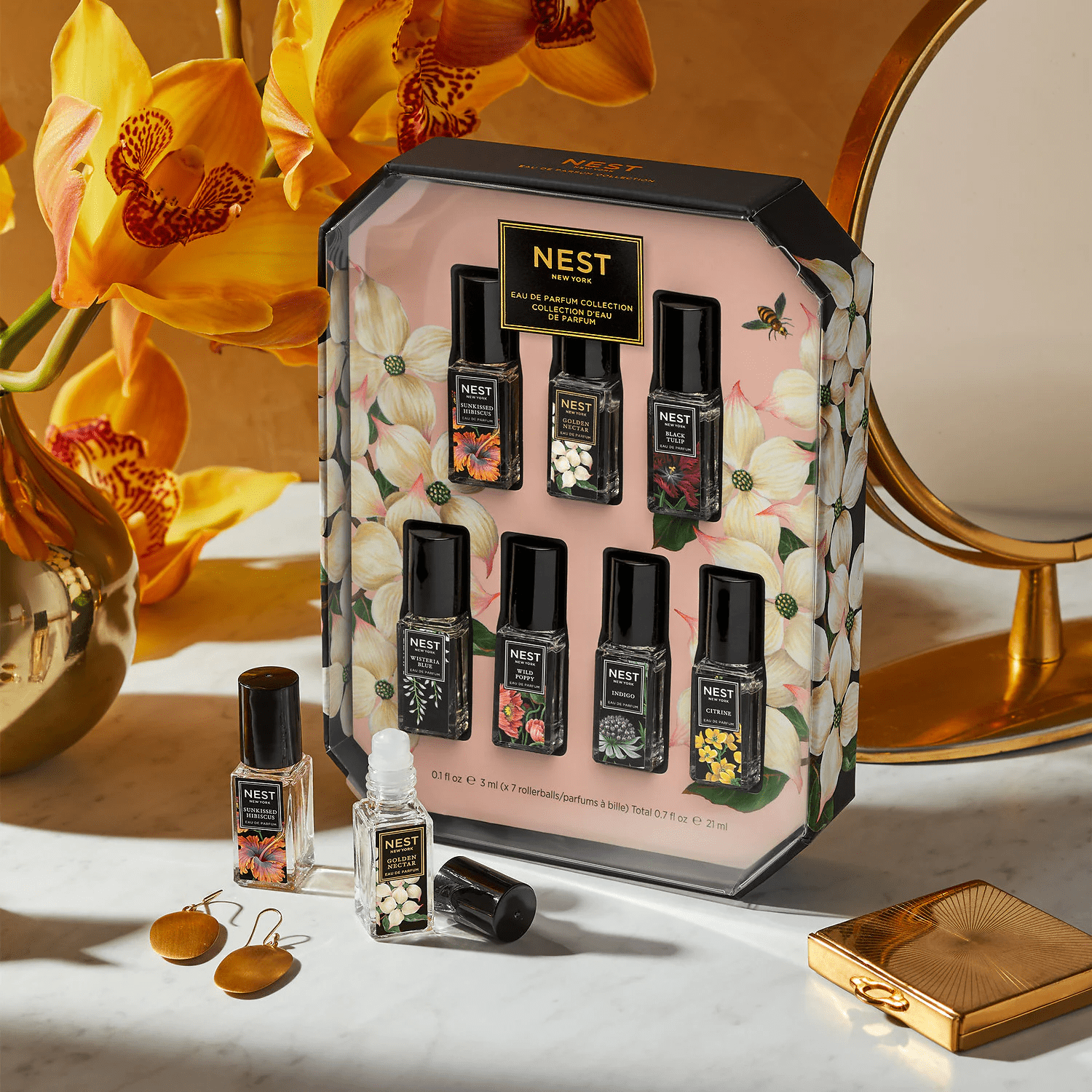 If your home loves to maintain a collection of blissful scents and fragrances, then this might just be one of the best mothers day gifts. There are many fragrance sets available online with variations of fragrances to choose from. Picking out a combination for your mom can be tricky, but trust your gut. After all, who else would know her favourite choices than her own children.
8. Reusable Shopping Bag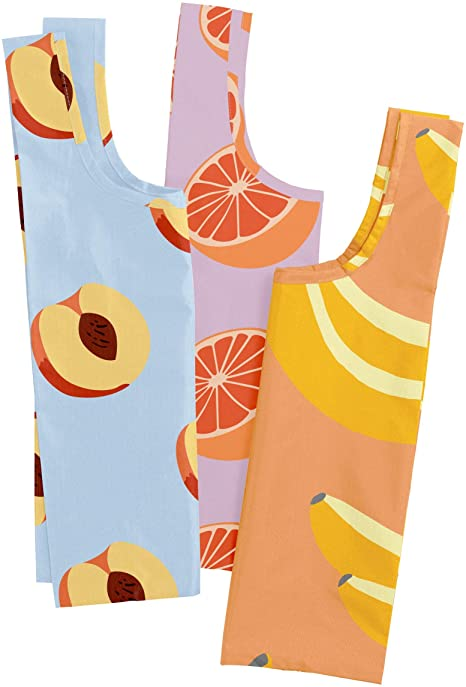 Not only can you pair this with other gifts, but you can also pick a shopping bag with your mom's favourite designs or colours. Your mum will love them, so much so, that she will never leave them behind when she decides to go shopping.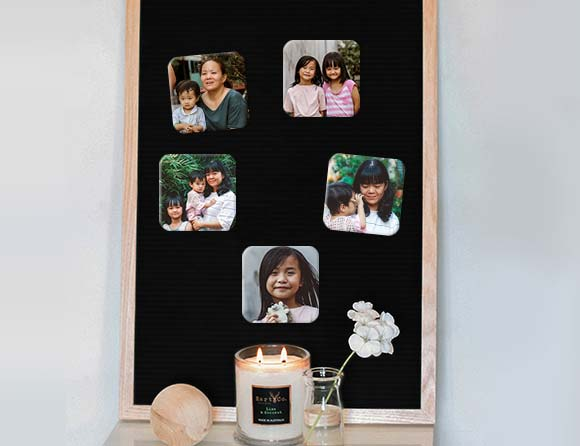 As mother's day gift ideas go, this can potentially be one of the simplest yet memorable gifts for your mum. Make a few custom photo magnets with photos of you and mom together. These can be the fondest memories that you have enjoyed together and will be remembered for years to come.
10. Custom Funny Mothers Day Greeting Card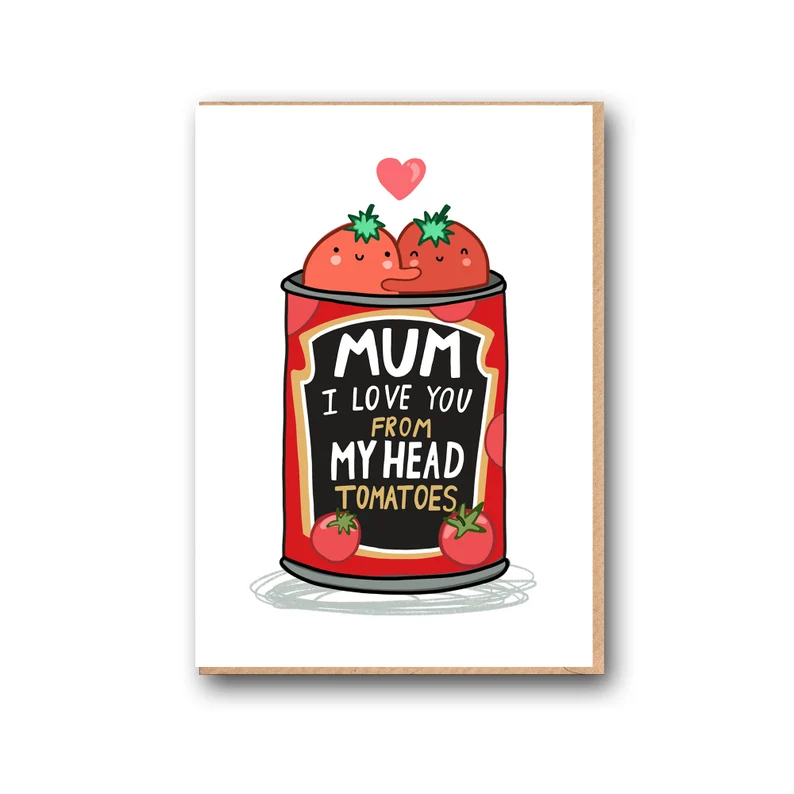 If you aren't looking out for a gift, but rather a fun and creative way to greet your mom, this greeting card is the way to go. There are several different types of greeting cards available online, each with its own unique twist. Simply pick one that you think will surely bring a smile to your mum's face.
11. Personalised Cutting Board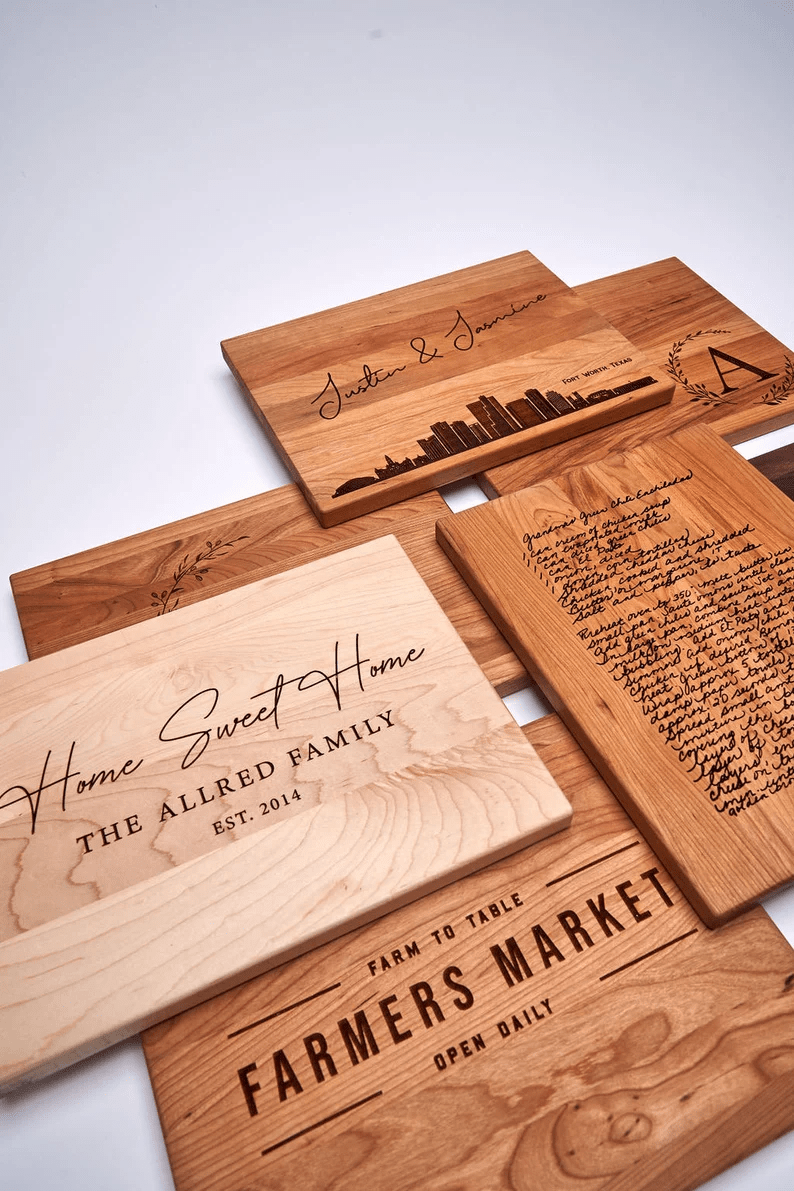 This mothers day, a regular cutting board simply won't cut it. Get your mum a custom cutting board with a personal message. It is one of those mothers day gift ideas that will really showcase your love towards your mum.
12. A Manifestation Journal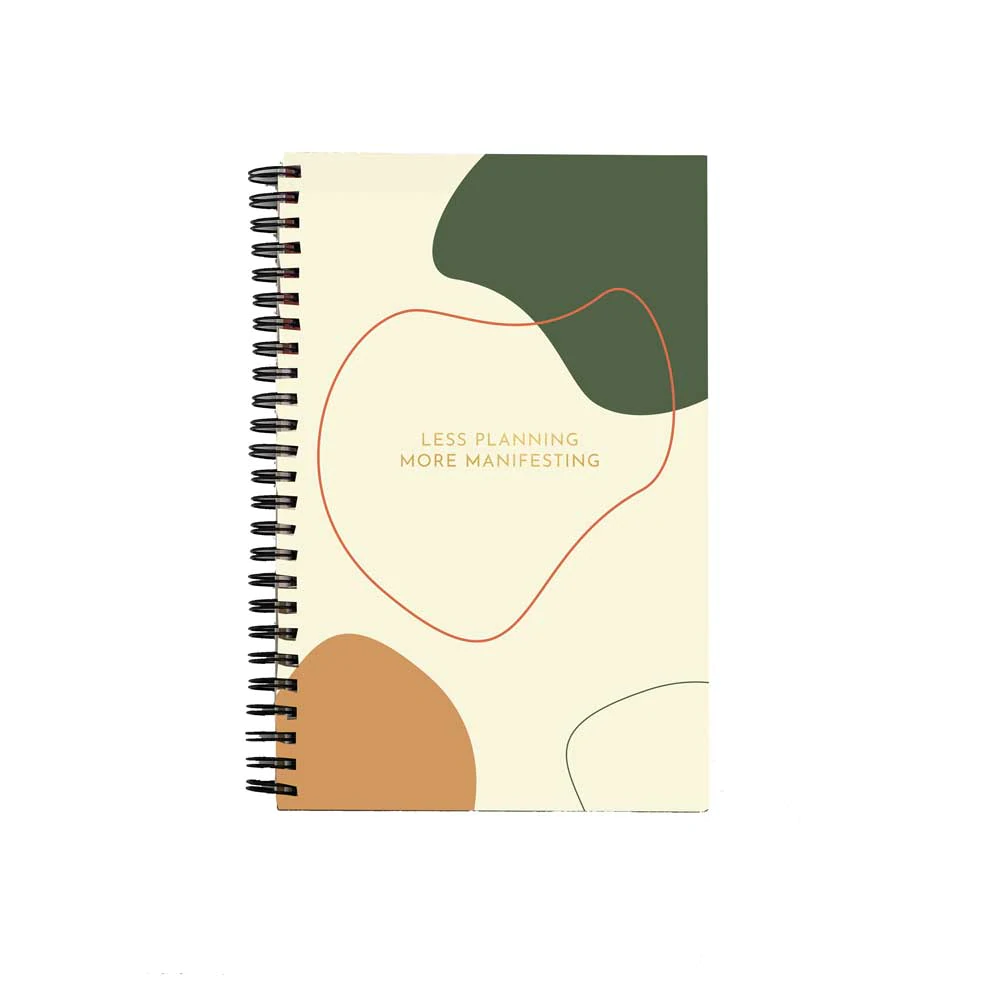 If your mum is one who loves to jot down notes, to-do lists, or simply her thoughts, get her this loved manifestation journal. It is simple, elegant and showcases how well you know your mum.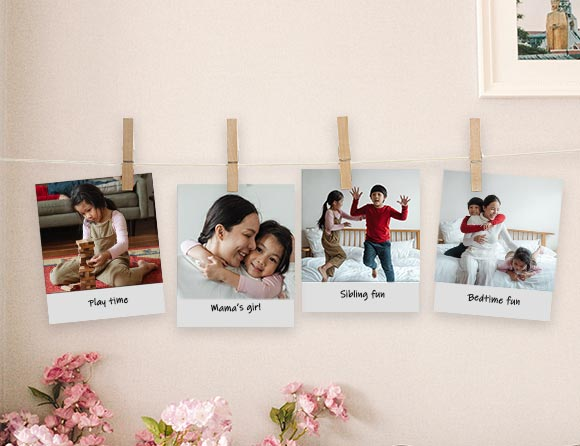 Even after so many years, retro prints are still a classic among many. Simply pick a few memorable photos of you and your mum and turn them into some stunning retro prints that she will surely love.
14. Copper Foil Note Cards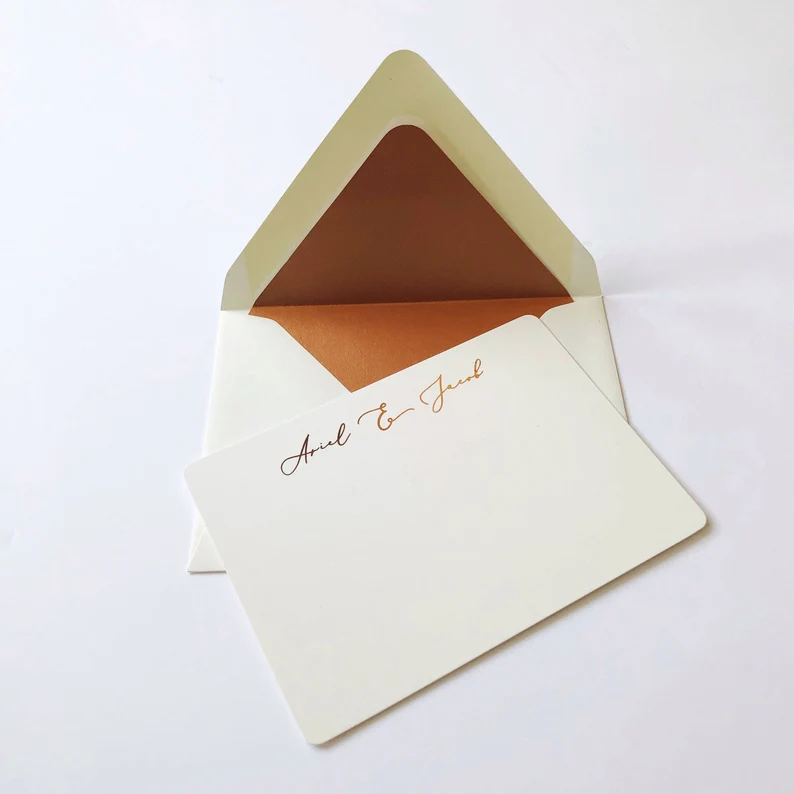 If your mom enjoys sending letters to friends and family, then get her a set of stunning copper foil note cards. They are customizable and you will be able to embed a custom headline message onto them.
15. Digital Photo Frame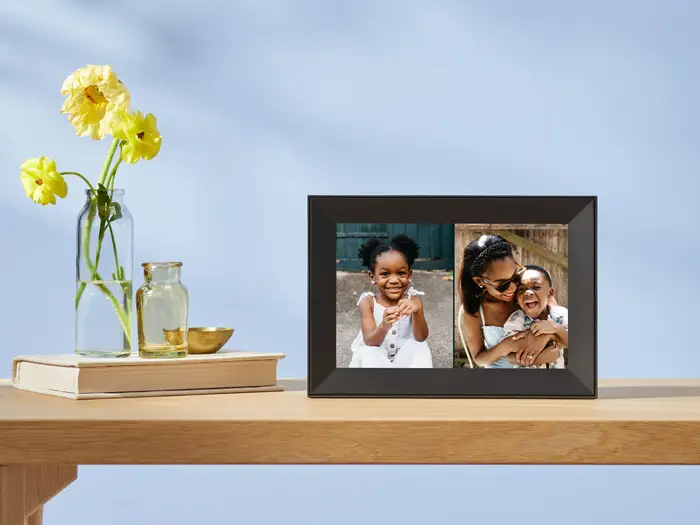 If mum loves to click and display photos then give her a digital photo frame. There are plenty of digital photo frames online at different price points, so you will surely find one that fits your budget. With the included app, you can upload, update or replace photos to display them as a part of the decor.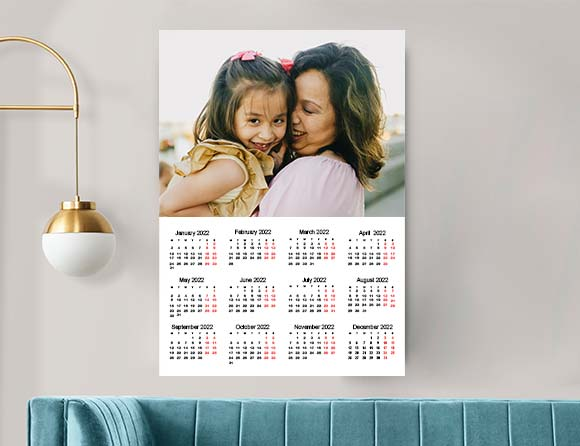 Although we are a few months into the year, it's never too late to give a personalised photo calendar. Simply pick out some of your favourite photos with you and your family, and add some designs and a special message to your mum. This is one of the best mothers day gifts that is useful every day of the year.
17 .Personalised Photo Mug
If mom is a coffee or tea lover, then what better gift than a stunning photo mug. You can make these online with a few simple clicks. Just pick your favourite family photos, upload them to an online service, and get them printed and delivered to you. A photo mug is one of the most classic mothers day gift ideas.
18. Personalised Tea and Biscuit Board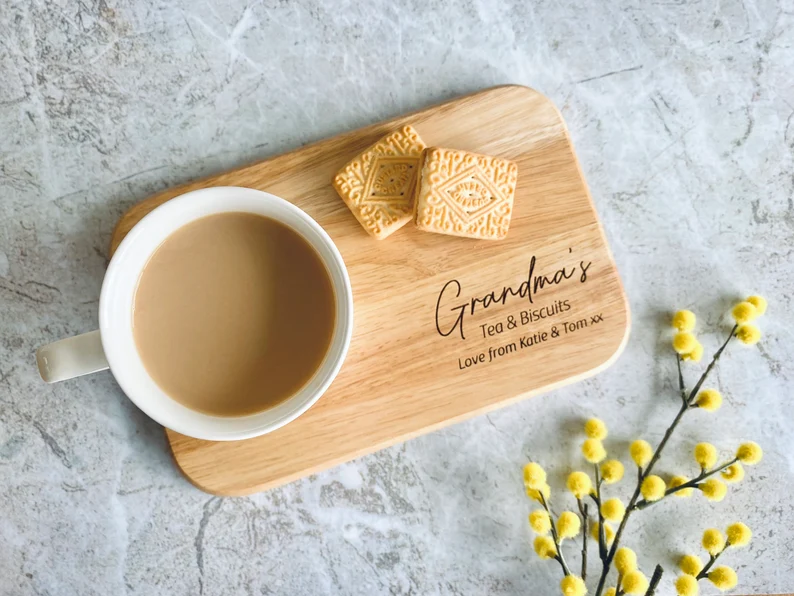 If you have decided on a photo mug, why not go the extra mile and pick up a custom tea and biscuit board. You can even add a little small message to your mom too.
19. A God Couldn't be Everywhere Lantern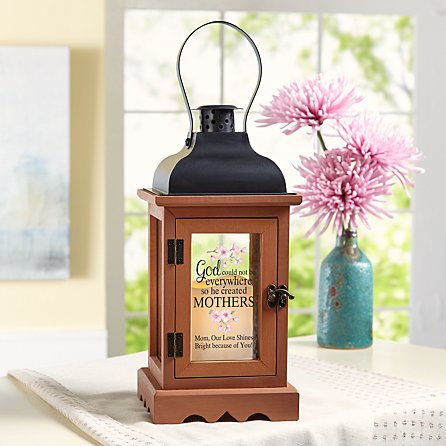 There is no better way to show your love to your mum than this lantern. The message is sweet and can be a worthy addition to your mom's decor.
20. Pet Parent Insulated Tumbler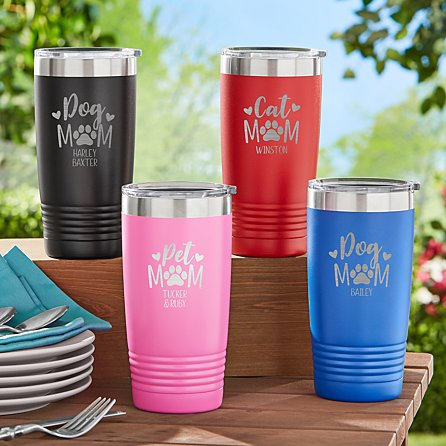 This is one of the best mother's day gifts for moms who have pets. If your mum has a pet who she loves as much as you, give her a trendy pet parent tumbler.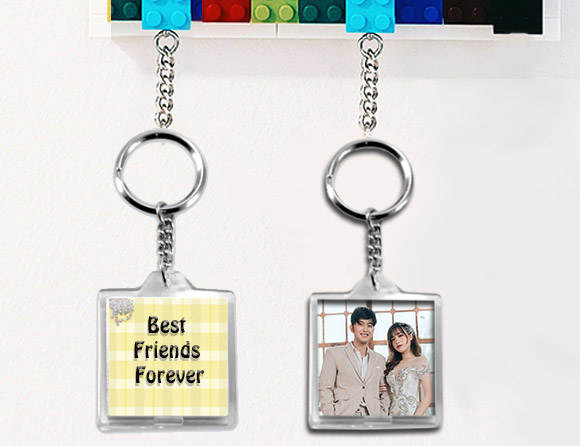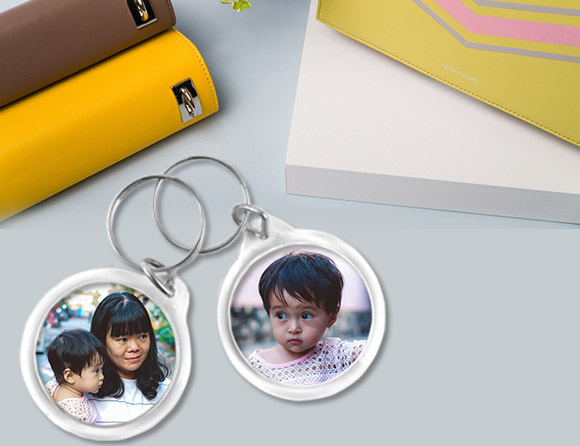 If your mum can sometimes be forgetful of her keys when she is always in a rush, give her a custom photo keychain with some memorable pictures of you and her. We are certain she will never forget her keys again.
22. World's Best Mom Socks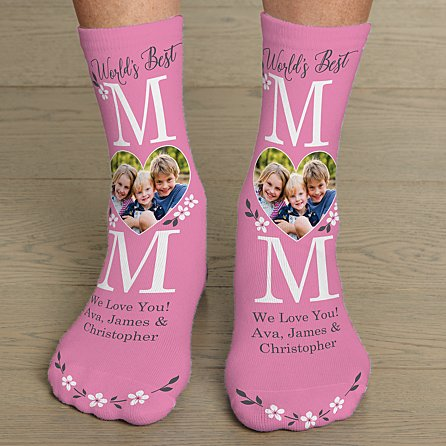 If your mom lives in a place that is cold or wintery throughout the year then give her a nice pair of custom best mom socks. You can make them with some of your most memorable photos. They are cute and can be worn outdoors or simply at home.
23 .A Custom Message Lamp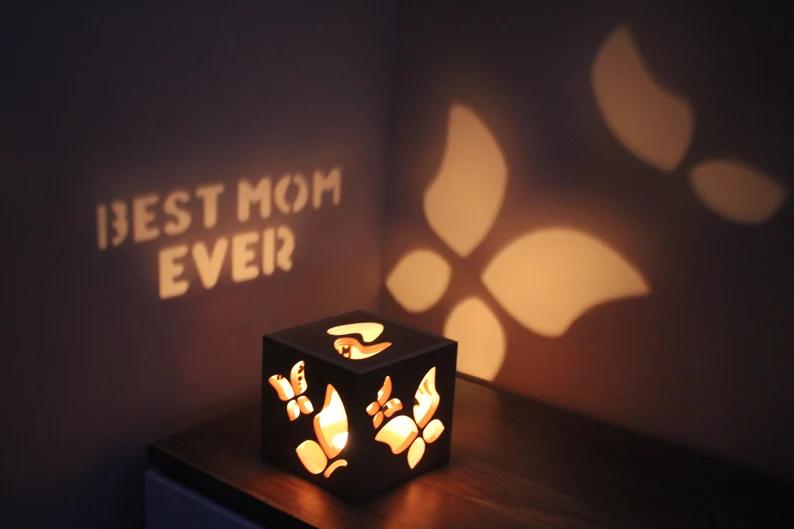 This is certainly one of those mothers day gift ideas that will make your mom go wow. This message lamp is fully customizable and is truly elegant when displayed in the dark.
No matter what you choose to give your mum, remember that there is no such thing as a disappointing gift. So no matter what you choose, keep the gift simple and more importantly meaningful and we are certain that she will surely love it.