A wedding anniversary is a special celebration for any couple, and if you're looking for the best anniversary gifts for your wife, we're going to help you create something special and thoughtful. Don't be turned off by the thought of DIY gifts. There are so many personalised gifts that take no time at all to make, with results that will be satisfying and touching at the same time.
5 Best Anniversary Gifts for Your Wife
In this article, we'll share personal anniversary gift ideas for your wife that you can make in less than 10 minutes. We specifically chose gifts that are quick and easy to make, because something sweet and romantic doesn't always have to be complicated.
1. Anniversary photo book to transport her back to the good ol' days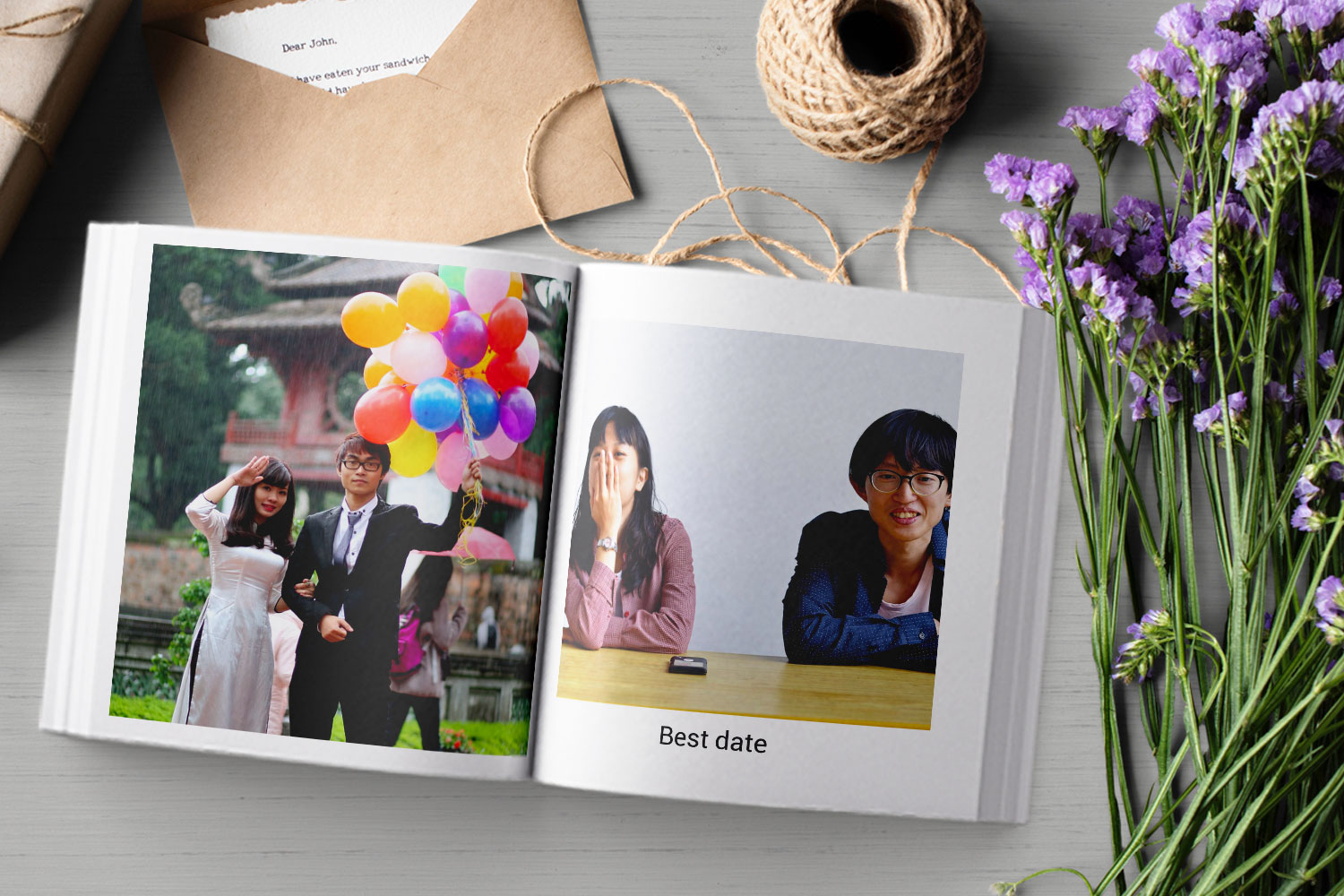 A wedding photo book is one of the best wedding anniversary gifts. It tells the story of you as a couple, and it's a great keepsake to cherish all the wedding moments and milestones you've experienced together.
Compile all her favorite photos from your old days up until now, and arrange them chronologically. Add little notes with our photo editor to make it more special!
Read: How to Make A Photo Album
2. Couple portrait wall art to adorn her favorite room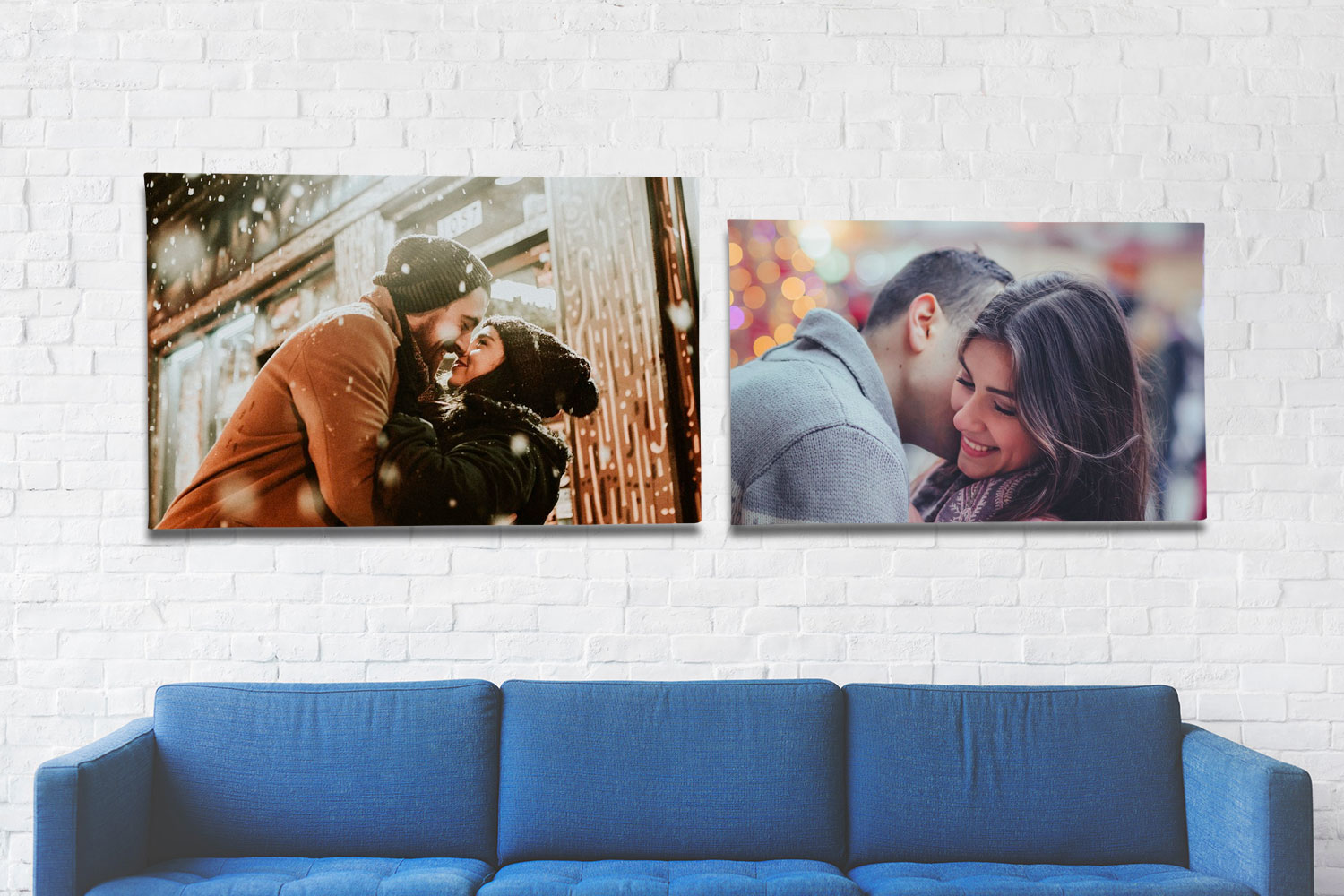 Does she have a favorite photo of both of you together? It can be an old photo from your early days, a photo from your wedding day, or something more recent. Create a beautiful wall art that she can use to decorate her favourite space.
Our recommendations: canvas prints, wall photo frames, or mounted prints. Elegant and simple, these are great decor pieces to adorn any room in the house. If your wife has a penchant for interior design, she will definitely love this.
3. Tabletop mount to remind her of you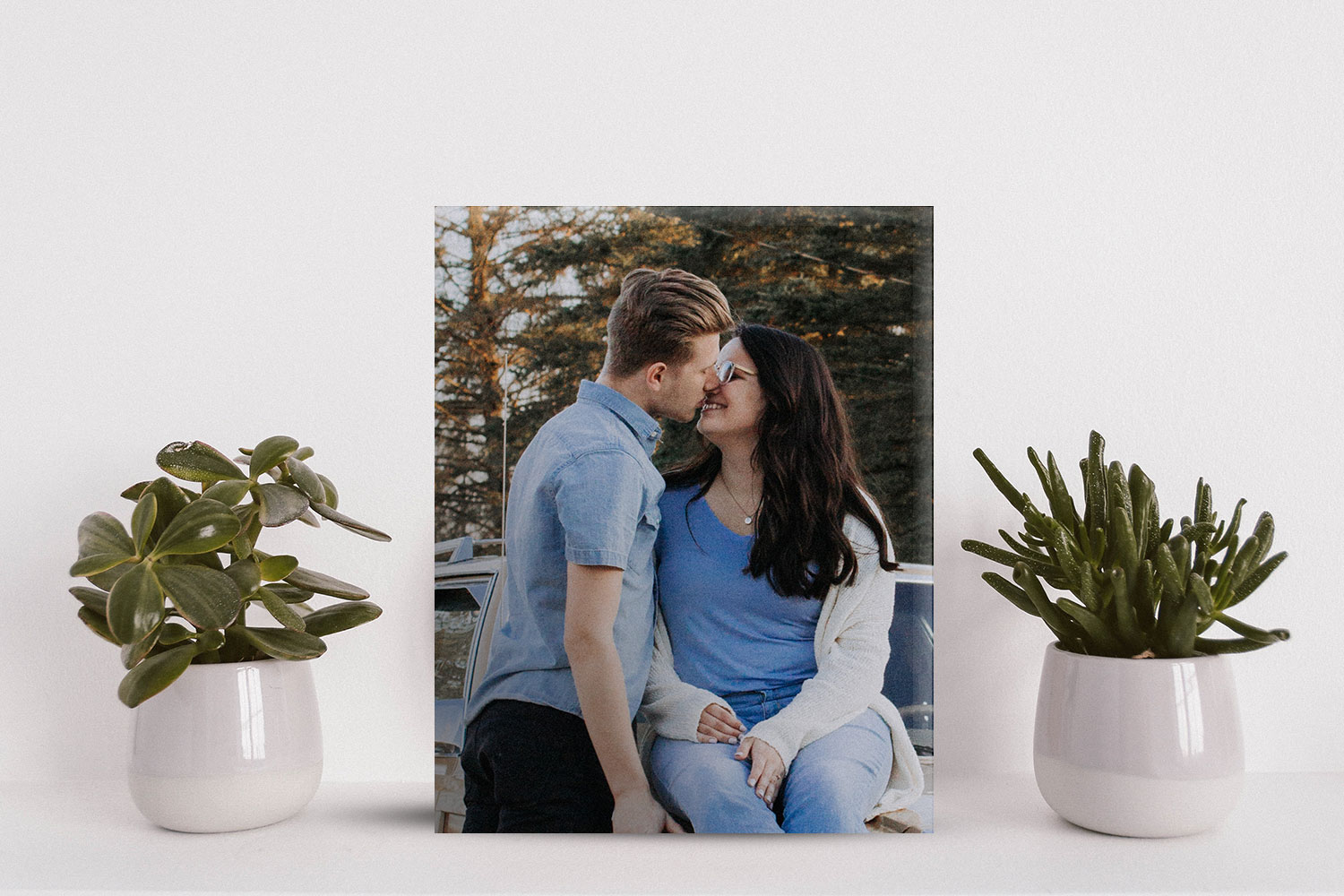 This tabletop mount is a great gift that she can put on her office desk or bedside table, a little something that can remind her of you when she's rushing around on busy days.
Print a fun or romantic couple photo to make her smile whenever she looks at it.
4. Personalised notebook to help her get organized in daily life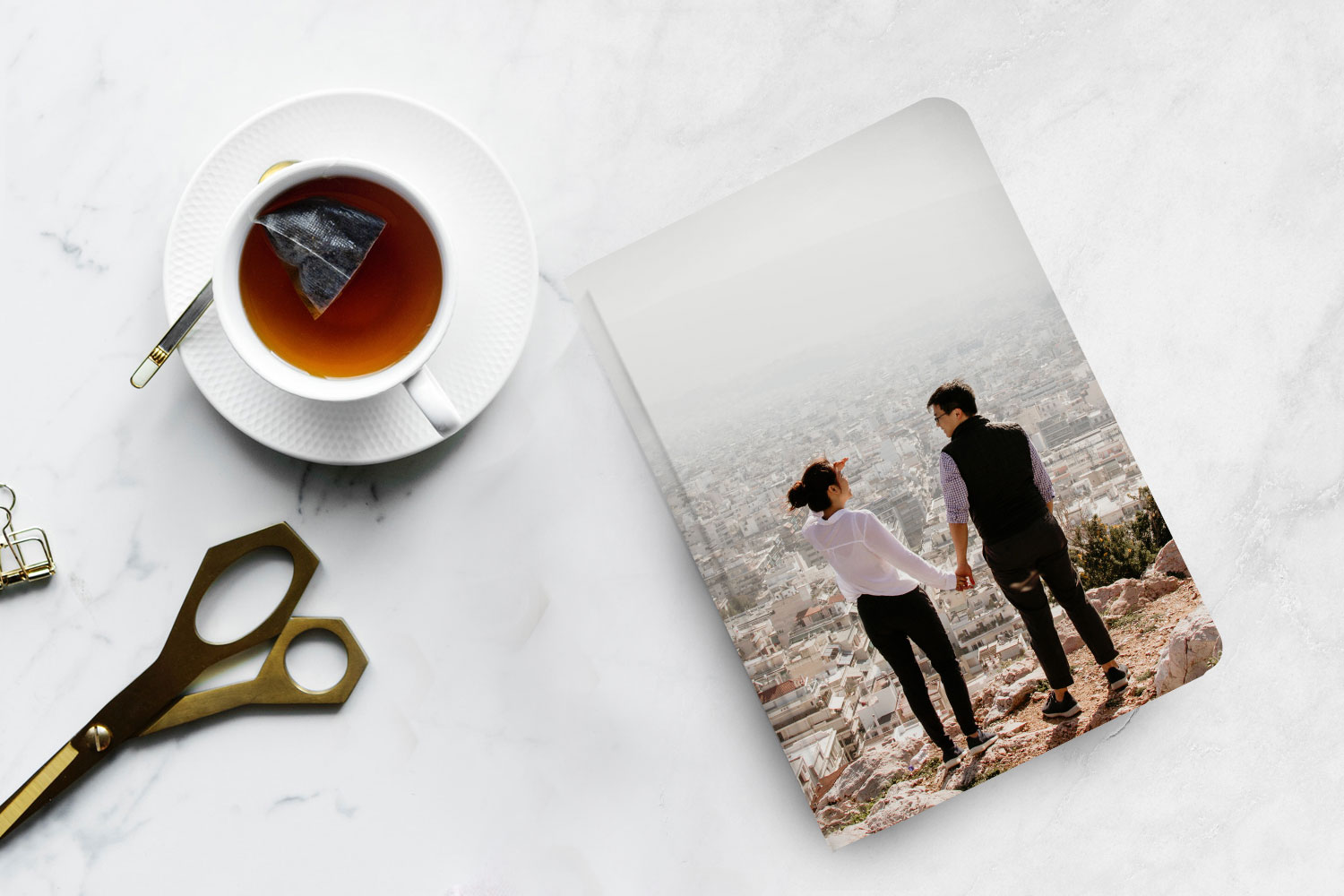 A personalised notebook is always useful, be it for scribbling ideas or jotting down her agenda. It's a useful and practical gift that can be sweet when it's customised.
With Photojaanic, you can personalise notebooks with any photo or artwork that you like. All you need to do is choose a photo for the cover, and voila! You have the gift ready to be delivered to your address.
5. Anniversary card to add something sweet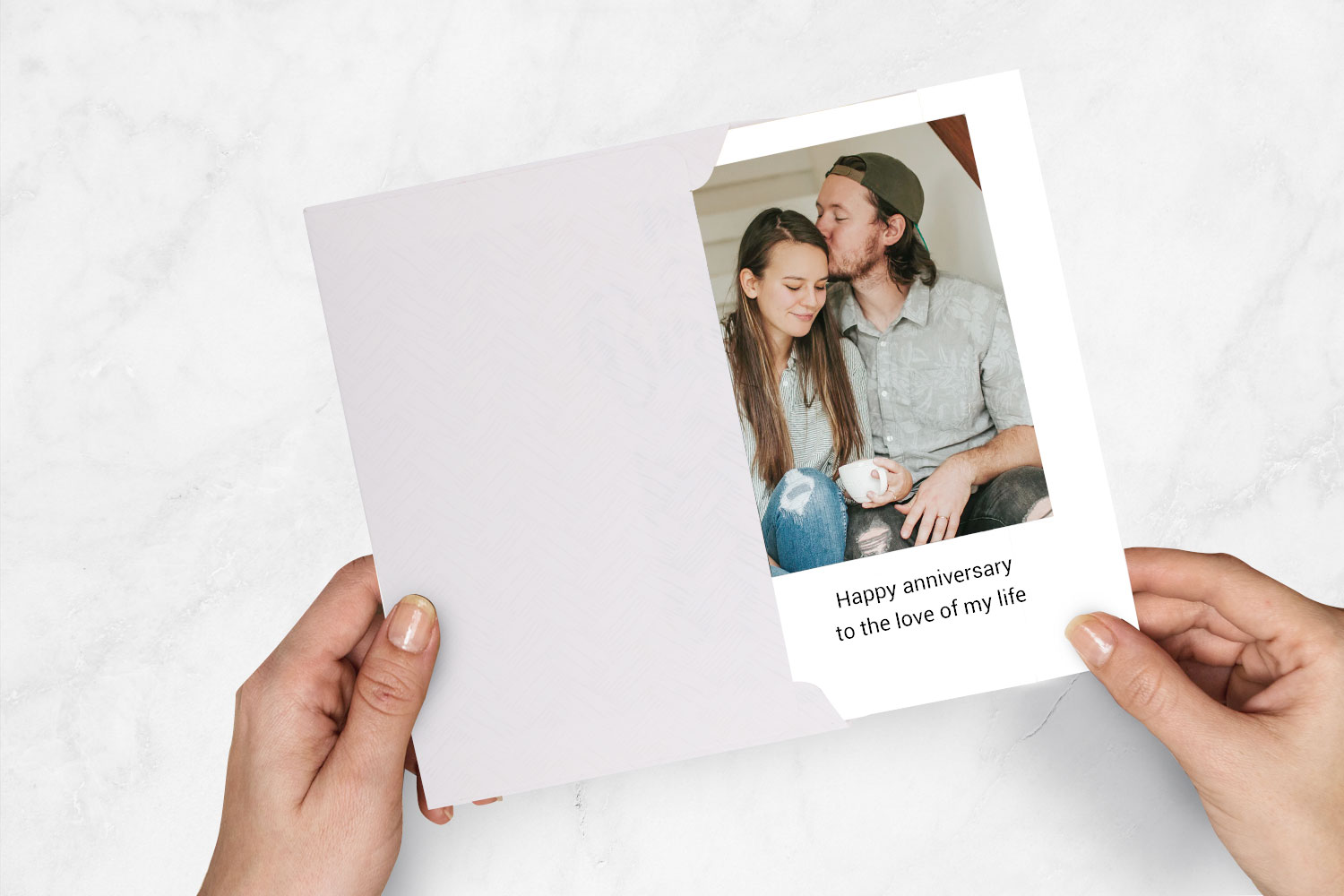 Even the best wedding anniversary gifts wouldn't be complete without a card, and while you're making a custom gift, why not make a custom anniversary card that you can design yourself? Photojaanic has a variety of templates that you can use, all you need to do is upload a photo for the card and type your message.
This will be the finishing touch to your amazing gift.
---
We hope these ideas can help you get the best anniversary gifts for your wife!
If you want to order any of these, you can go to photo book or order from the Photojaanic app, and you'll have the products delivered to your address.