A graduation day is a special day that marks the end of an eventful and educational phase of your life. It is an occasion that reflects on the lessons you have learnt, friends and other relationships you have made, and the late-night studying for tests and exams. Since the photos of your graduation day are always going to have a place in your heart, read on to get inspired by some of our graduation photoshoot ideas in Singapore.
Group photo with Family or Friends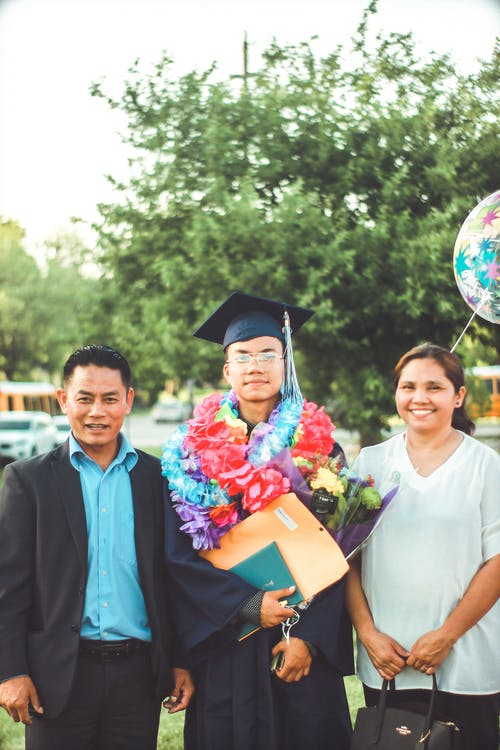 This one is a no brainer. Get a professional photo of you and your friends and family together. They are your biggest supporters who helped you through your studies, and such relationships will most certainly last forever, especially if they are put up as a wall photo frame.
A favourite Spot on Campus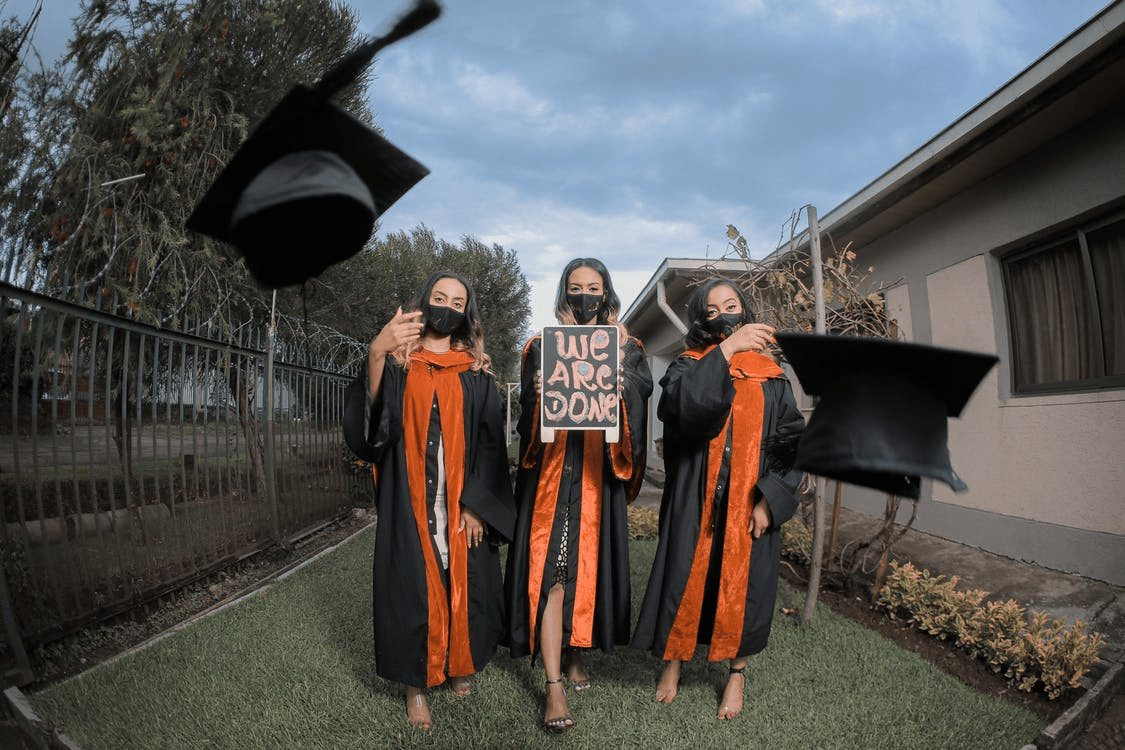 We all have that one place in our universities or colleges where we would have spent the most amount of time with our friends either studying or bunking classes. Preserve the memories by clicking plenty of pictures of you and your friends posing in this location. To make it more fun, experiment with the funkiest poses that will make it the funniest photography session in Singapore.
Celebrate with Confetti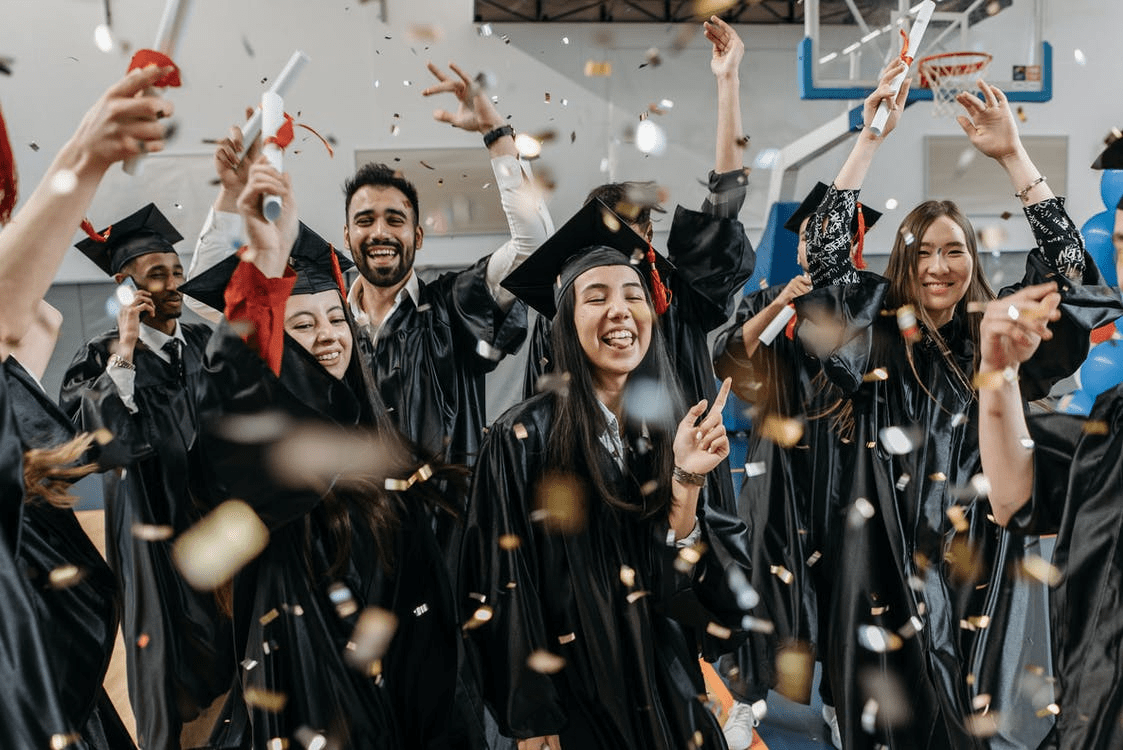 Let your graduation photography stand out with some confetti. You can easily purchase them from a gift and party shop. But more importantly, it's all about timing, get all your friends and family together for the pose, give them a count down and shoot the confetti away and get the perfect candid click.
Jump Up Photo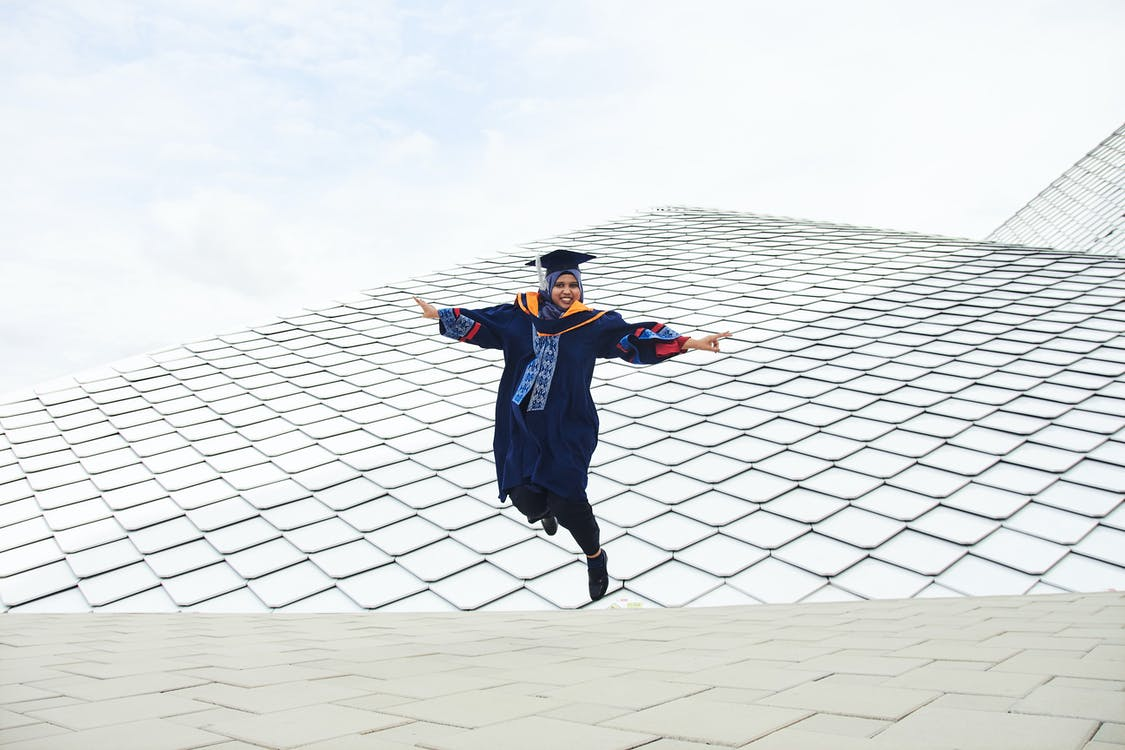 If you are in for adding a quirky pose to your graduation photography the Singapore way, click a mid-air picture of you in your graduation robes at the ceremony. The easiest way to do this is to enable burst mode on your camera so that it captures your jump from lift off to landing.
Show off some Dance Moves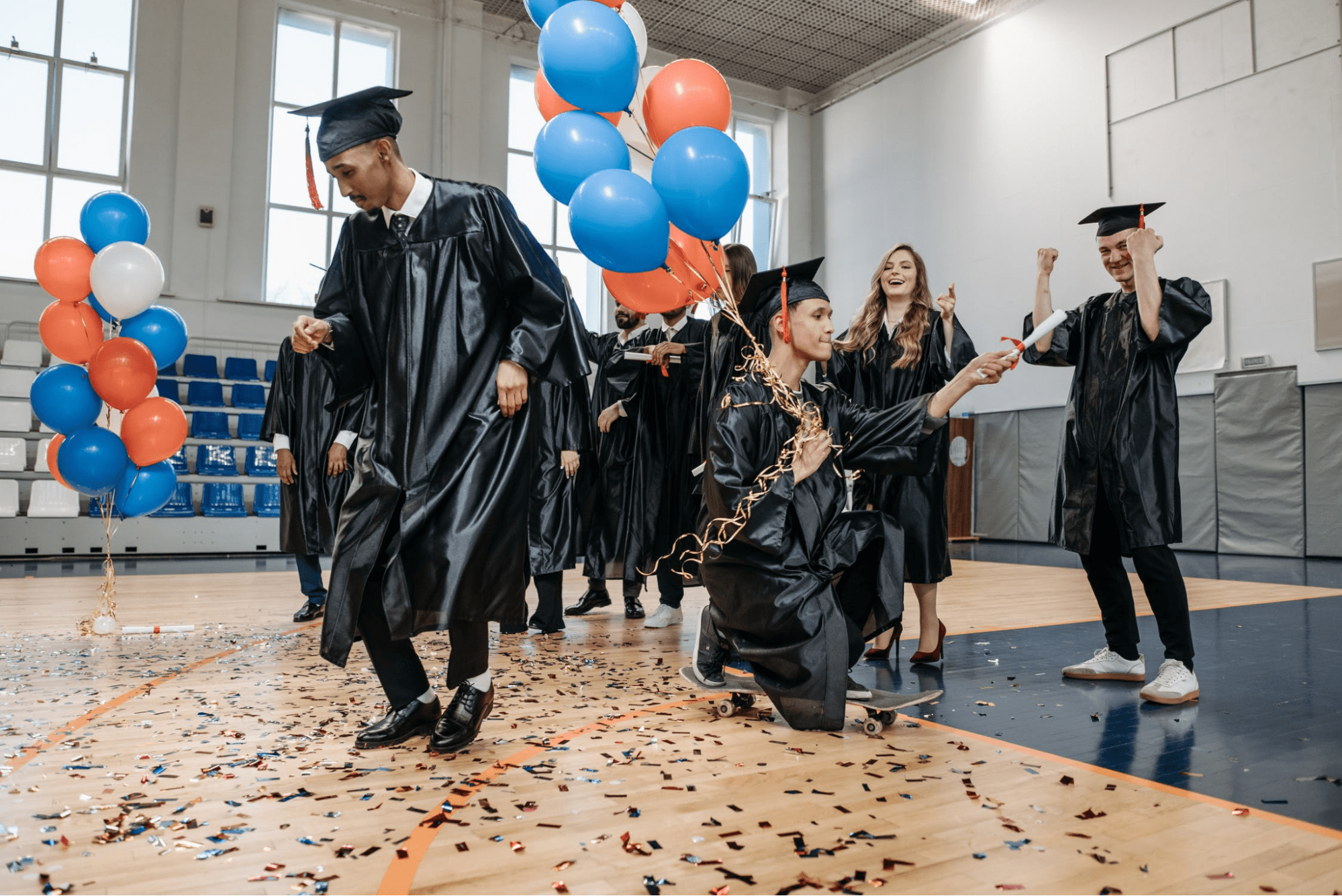 Seasoned dancer or not, we've all got some groove in ourselves that can be captured for a stunning photo. So put on some music and let yourself and your classmates swing with the rhythm and make these everlasting moments last a lifetime by capturing them candidly.
Walking Away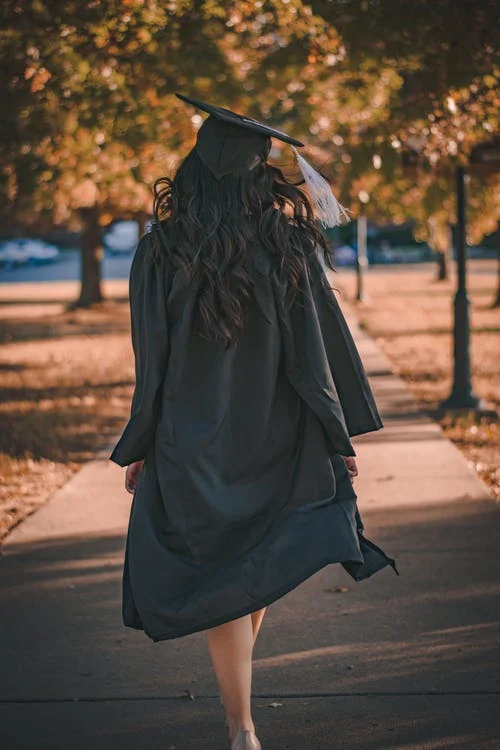 In this shot, click a few photos during your photography session in Singapore with your back facing the camera and you walk away. To make it more interesting, walk away with a little bit of glamour or throw out your arms. This idea signifies you stepping into a new chapter in your life.
Your Favourite Activity Photoshoot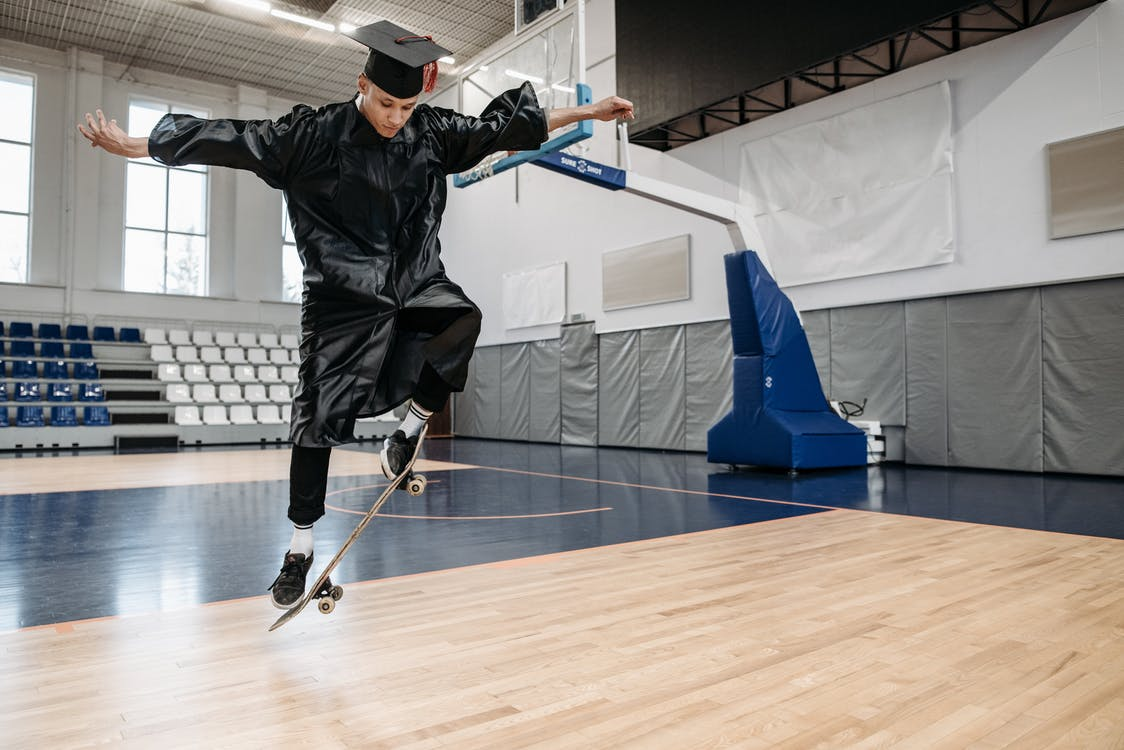 If you love sports, biking, roller skating or even skateboarding. Incorporate your favourite activities into your graduation photoshoot in Singapore. Not only will this be a fun way to carry out your photoshoot, but it will also make for some cool Instagram worthy photos.
Toss your Graduation Cap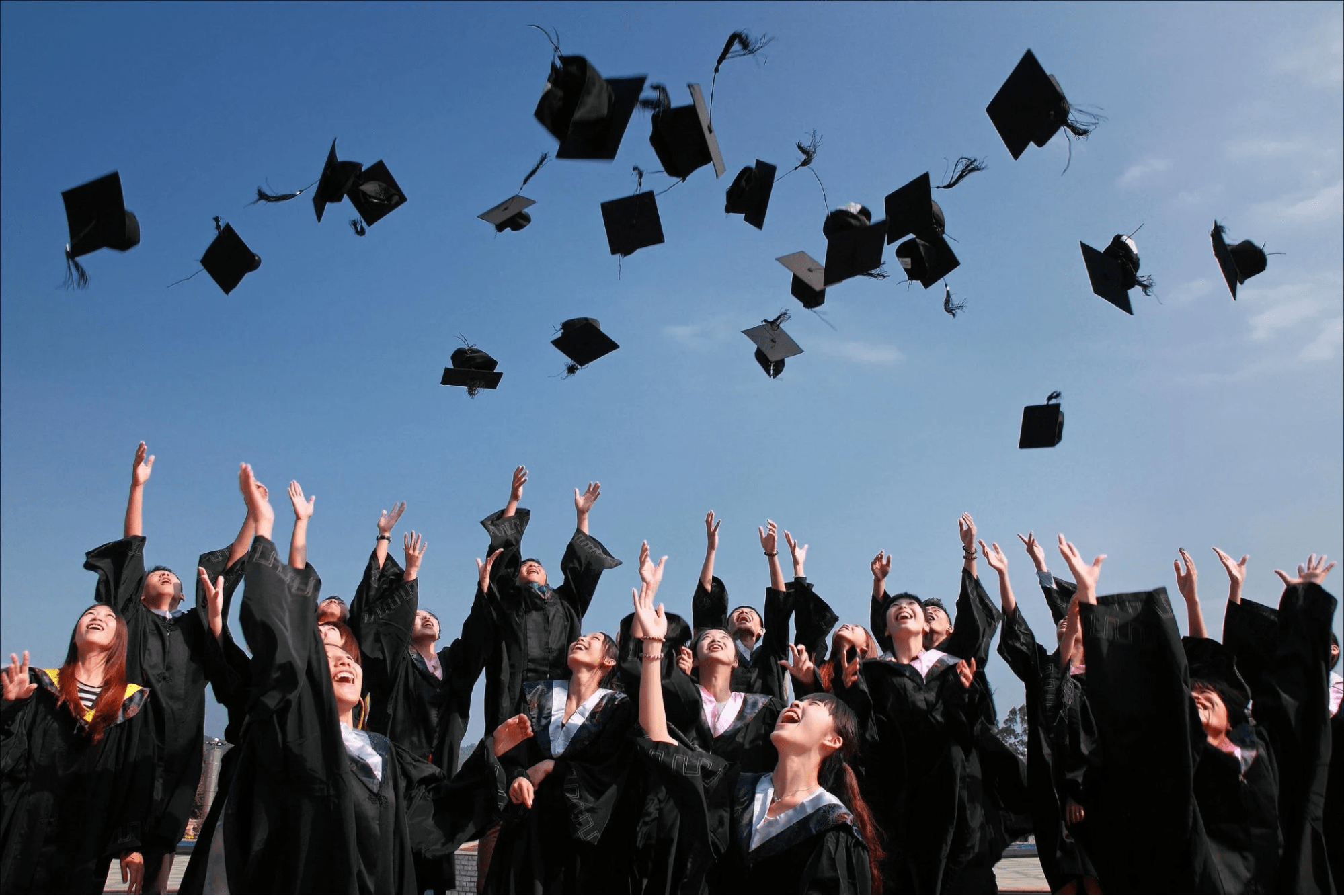 Tossing your graduation cap is classic and is the most fun and exciting moment to capture on a photo. Get your classmates together and time the throw of the cap and make sure you capture the moment when all the caps are in the air.
Hold a Sign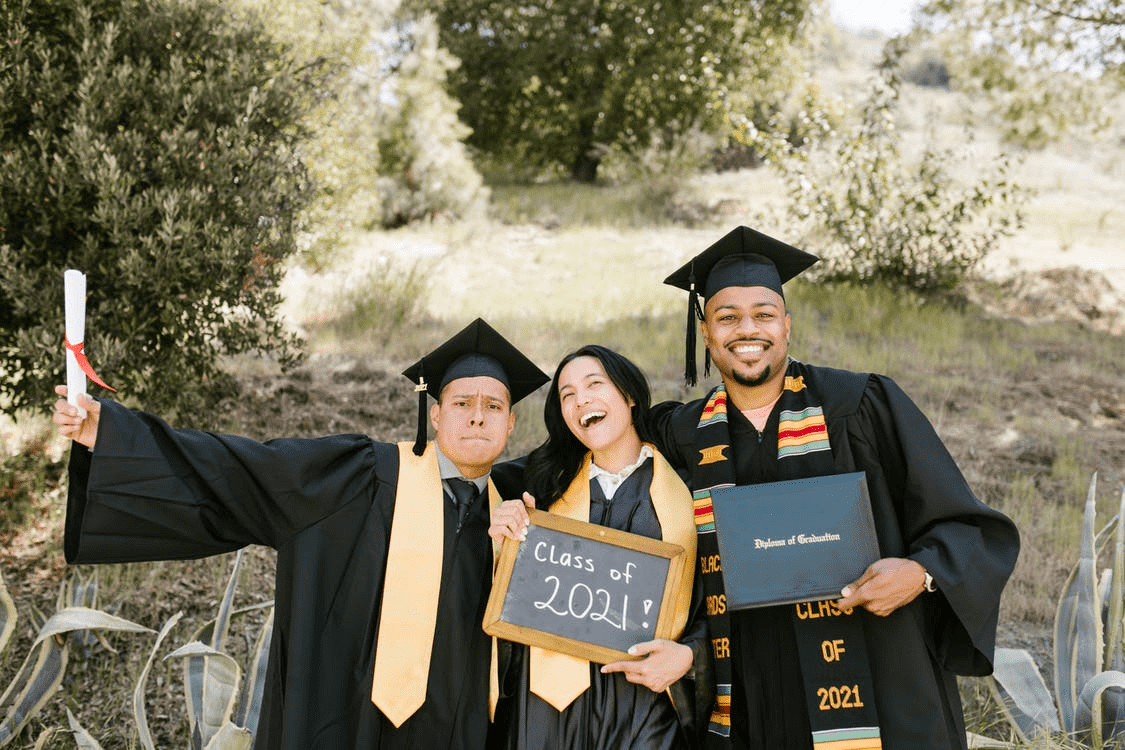 Add a little context to your graduation photography by holding a sign with the year and also some text too. This can be written on printed paper or a mini chalkboard too. It is a classic way to date stamp your images and it also makes your graduation photo look cooler too.
A photo with a Selfie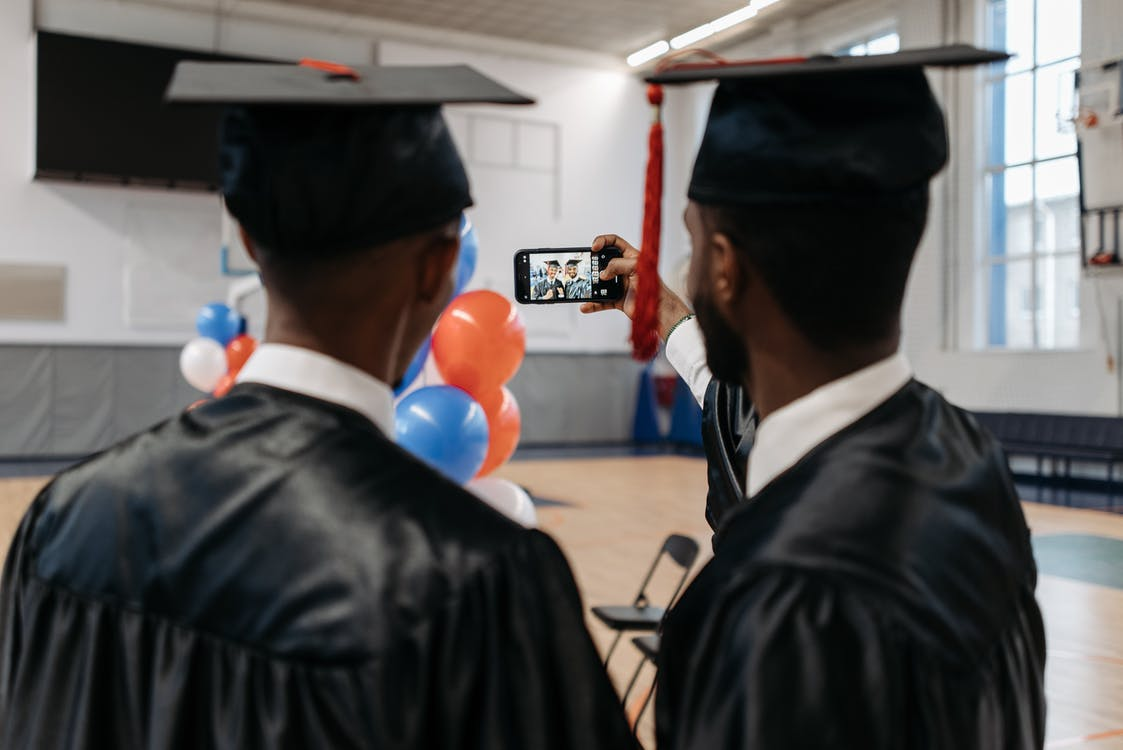 A graduation photoshoot session in Singapore isn't complete without a selfie for Instagram or a simple photo print. This time, try to do things differently by taking a picture from behind you when you are taking a selfie. This adds a unique element to your selfie and simply makes it stand out.
Your graduation day is a special day that marks the beginning of a new phase in your professional and personal life. It is also a day that represents how far you have come, and graduation pictures serve as a reminder of all the hard work that you have put in to reach here. So go ahead and make the most of your graduation photoshoot with these creative and fun ideas and don't hesitate to experiment with your own.