No trip is complete without a gorgeous set of photographs to take back home with you. Whether you're an influencer or a regular traveler, updating your social media with beautiful photos is almost mandatory when you're on vacation. That's why it's essential to update yourself on all the best Instagrammable places in Singapore when you're planning your visit.
Don't worry, we've got you covered.
The best places to take photos in Singapore!
1. The Singapore Airport
If you've got time to spend at Changi airport, make the most of it. There's a treasure trove of Instagram worthy shots waiting for you to take them. First off, there's the Jewel Changi, the tallest indoor waterfall in the world. At 40 meters tall, you're sure to be treated to a majestic display of modern architecture.
Take a standalone shot of the waterfall, or use it as a backdrop to a portrait photograph.
Additionally, there are hundreds of beautiful flowers all across the airport, that are guaranteed to add a splash of color to any photograph.
It's one of the best indoor photoshoot places in Singapore, and one you're almost guaranteed to visit.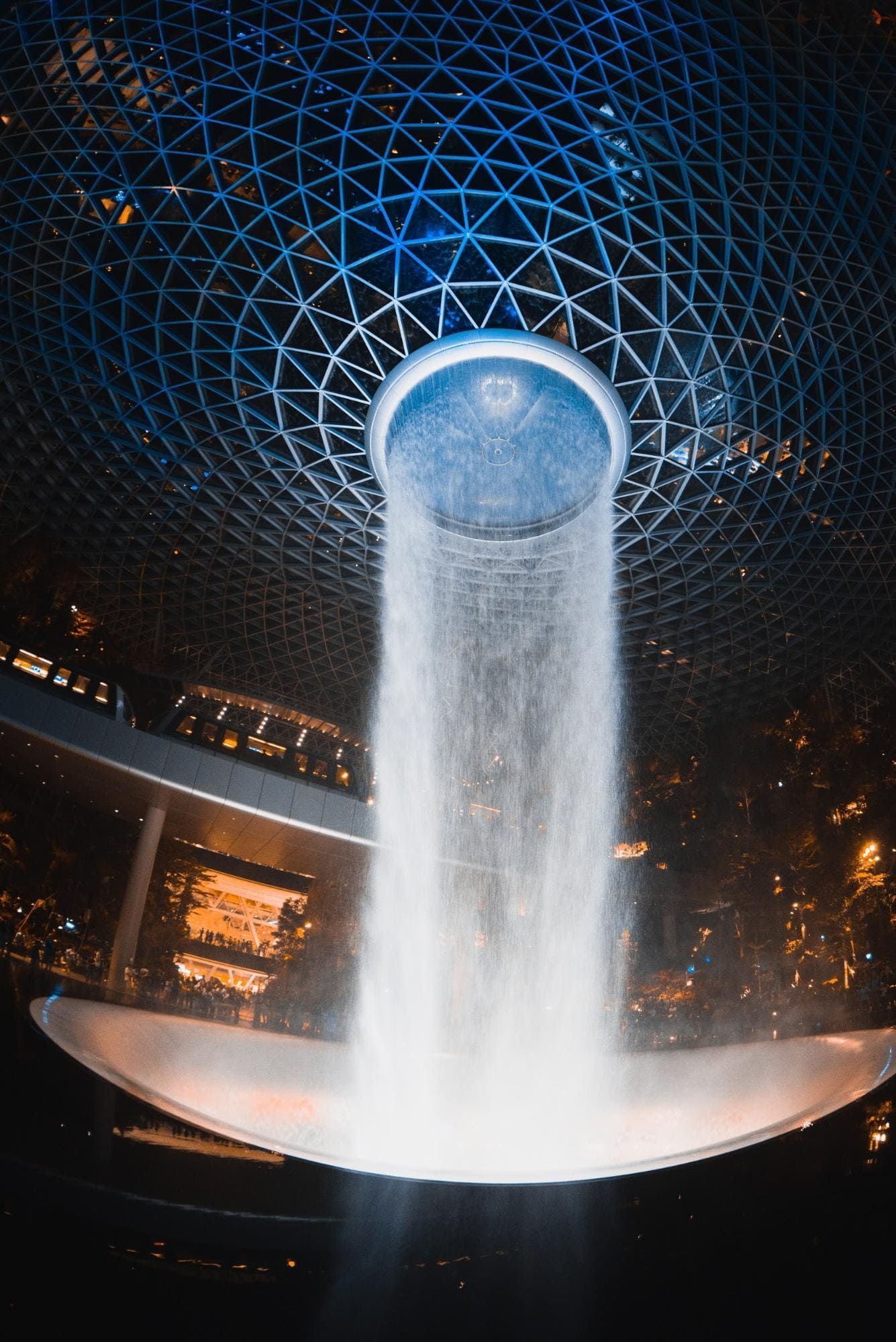 2. The Iconic Merlion Statue at Merlion Park
Look, if you head off to Singapore, and don't come back with at least one shot of the iconic Merlion statue, no one's going to believe you went. It's the equivalent of going to Paris and skipping the Eiffel Tower.
You can let your imagination run away with you and take the most creative shots you can. Photographic illusions of the Merlion squirting water into your mouth are extremely popular, but you can try and top that with your unique ideas.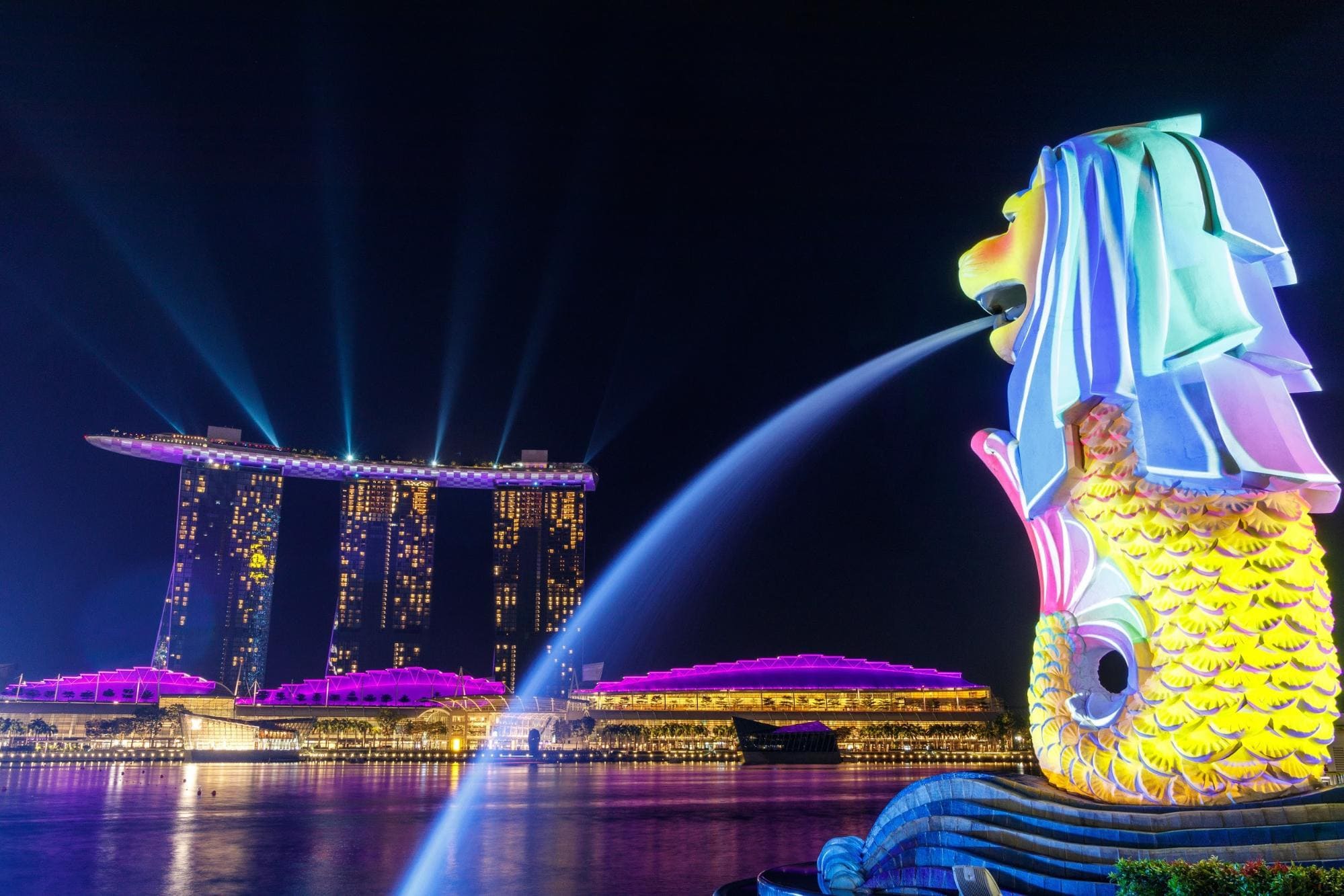 3. The Esplanade
Right by the Singapore river, you'll find Singapore's most significant cultural center – the Esplanade. It's intriguing durian like structure, makes it a fantastic site for photographs. The beautiful domes give the structure an impressive sense of presence, and it looks spectacular at all times.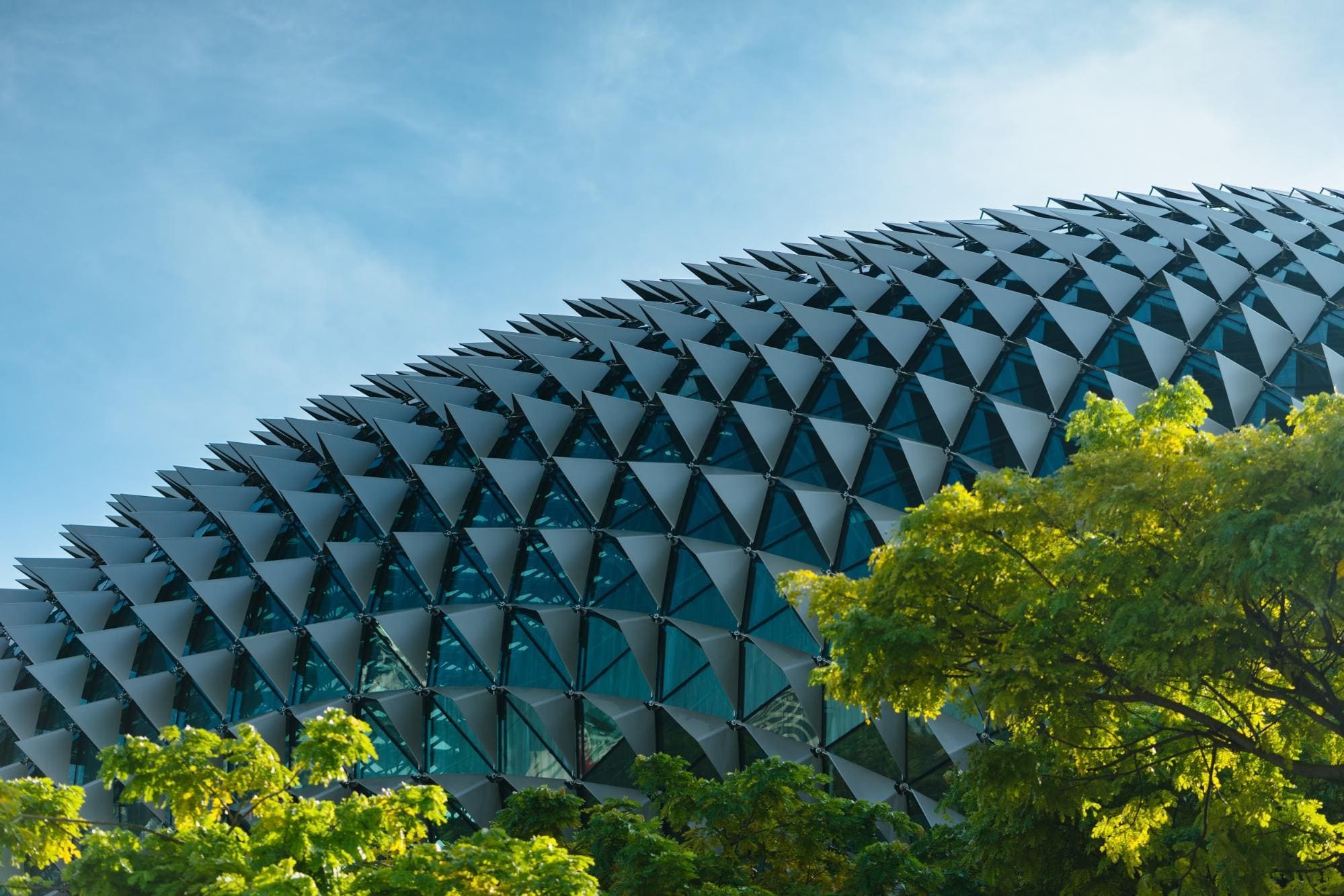 4. The Old Hill Street Police Station
This beautiful white building is a surprisingly good spot for a good photography session. If you're on your honeymoon looking for romantic Instagram photo ideas, this place is ideal for getting some cute, couple shots of you and your significant other.
The colored blinds against the building's sheer white backdrop, create a striking contrast for an incredible effect. Take it as an opportunity to be as goofy or quirky as you want to, and make the most of this charming building.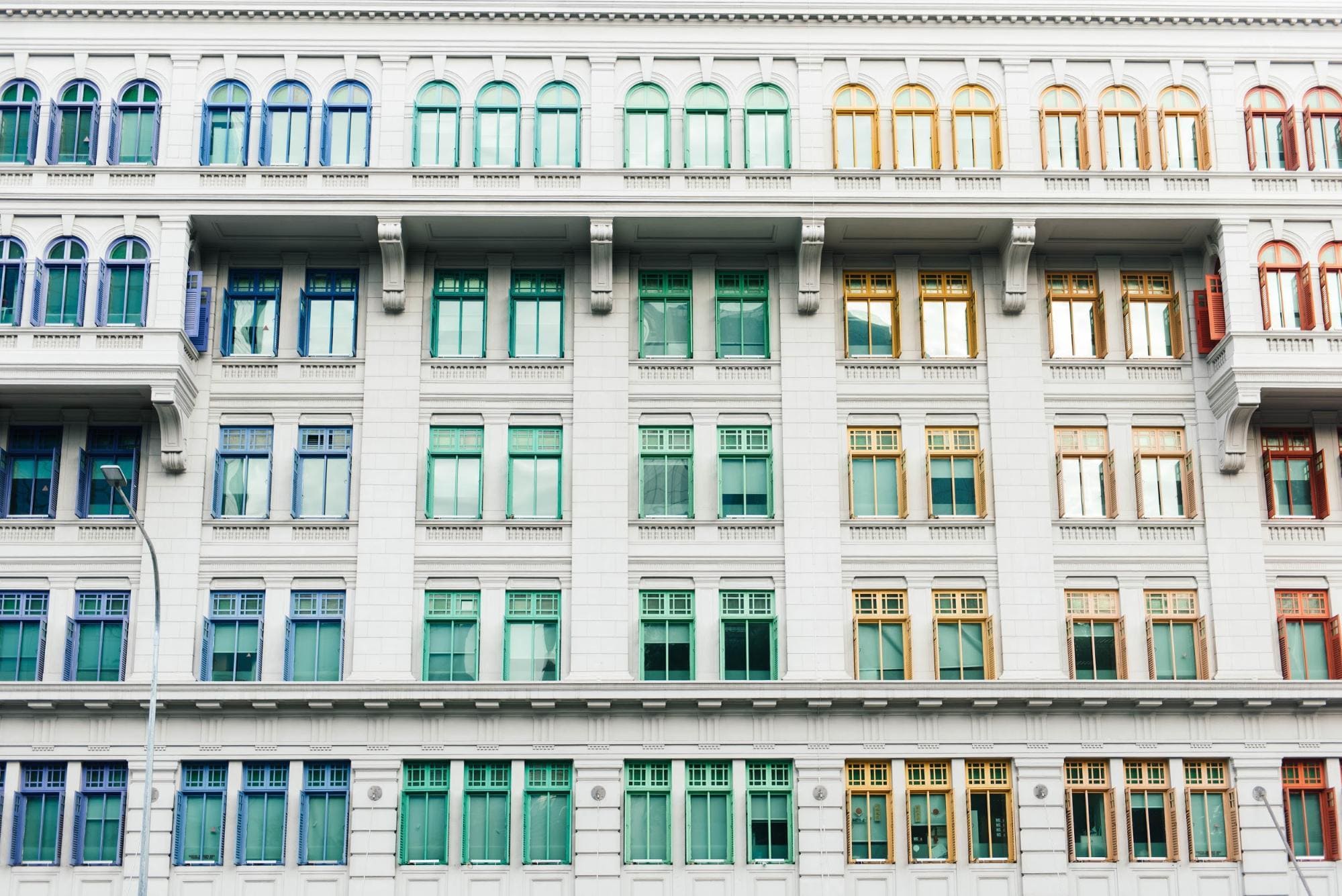 5. Marina Bay Sands
If you're next to the Esplanade drive, you can also take the opportunity to get a good photograph of the Marina Bay Sands – another popular architectural icon in Singapore.
However, you can also get an equally good shot from the Helix bridge.
The resort was designed Moshe Safdie, who claims he got his inspiration from a deck of cards.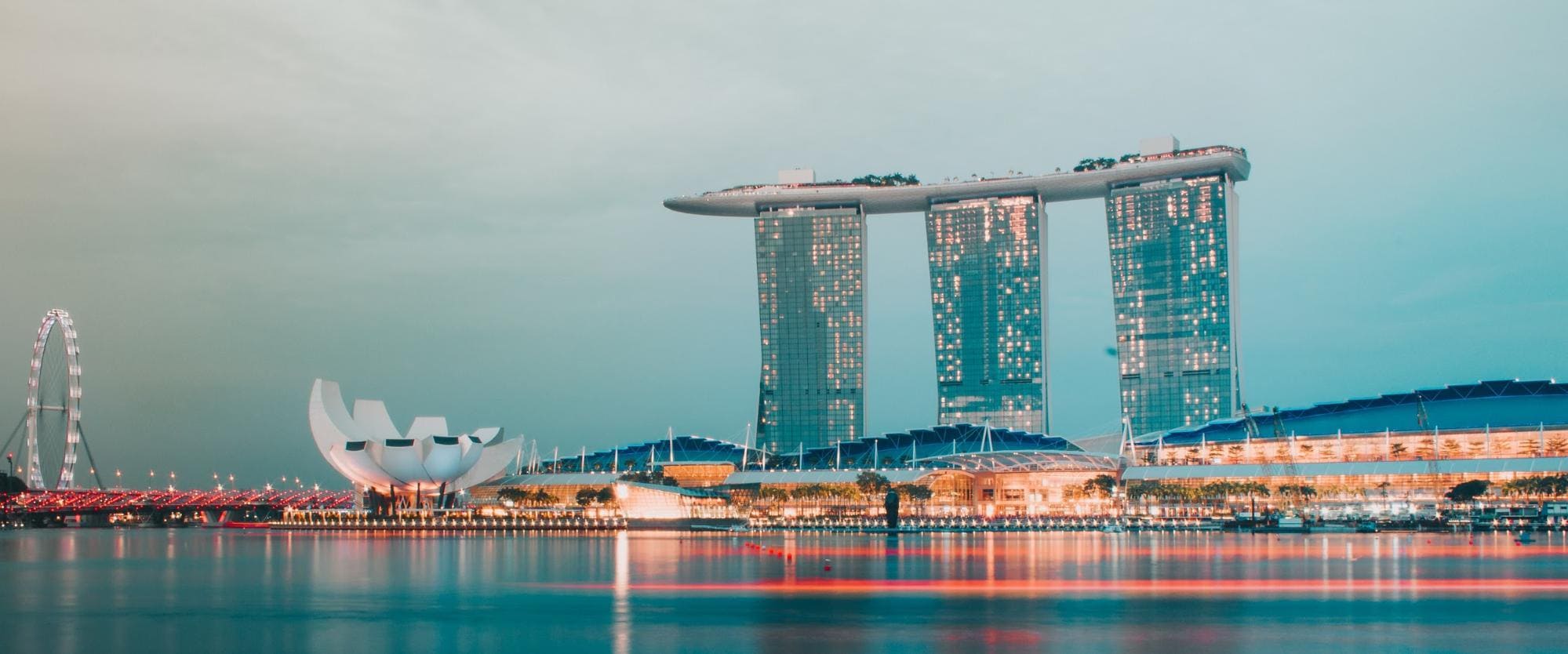 Alongside the three towers, you'll also spot the Arts and Science Museum, an equally intriguing subject of photography. If you've got a good enough camera, you should definitely consider taking your pictures at night, when the city and its structures are beautifully lit up. It's a different experience altogether.
6. The Japanese Cemetery Park
The largest Japanese cemetery in South-east Asia hosts a beautiful stretch of green grasses and cherry blossoms. While you're free to take the shots you want, do be sure to do it respectfully. This historically significant burial site was used for victims during World War II.
It now holds over 900 tombstones and graves and remains a popular visiting spot for tourists due to its historic and scenic value.
7. Swan Lake
Right by the Botanic Gardens, you'll also find access to the artificially built Swan Lake. While, the lake itself is rather picturesque, with its pretty swans, you can also access the gazebo at the edge of the lake. The delicate blue-white structure creates a pretty, rustic frame for photographs.
8. Bukit Timah Station
If you're a fan of colonial architecture, you've got to stop by here. The few remaining tracks of the station are still accessible for interested visitors and give you the rare opportunity for a photoshoot on railway tracks, without the fear of being run over.
9. Chijmes
Right at the heart of Singapore's business district is a gorgeous, white building that used to be a Catholic convent during its early days. Modifications in architecture now allow us to view the building in all its structural glory from the streets themselves, so make the most of this with your camera.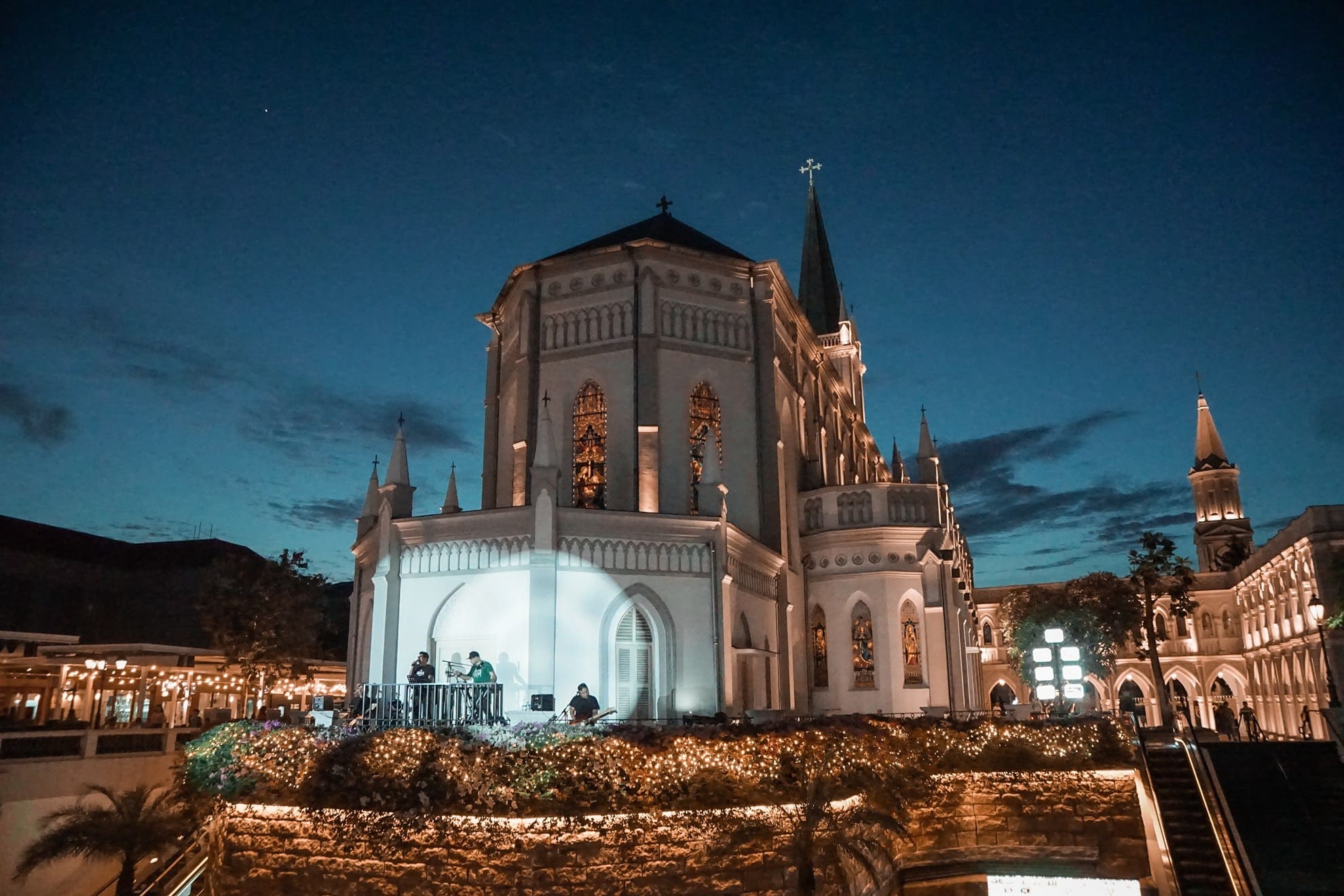 10. Little India
Little India is one of the most colorful, vibrant and exotic looking spots in Singapore. Here you'll find tiny jewelry shops, clothing stores, beautiful temples with charming statues of Hindu deities and Tan Teng Niah's rainbow-colored house.
The entire neighborhood is marked with bright, contrasting colors and it's one of the most Instagram worthy places in Singapore.
Take your fill of photographs, and maybe turn them into a set of mini prints to create your portfolio of Little India adventures.
11. The Gardens by the Bay
For the most futuristic-looking shots in Singapore – you've got to head over to the Gardens by the Bay. With its city-meets-nature charms and its straight-out-of-sci-fi appearance, you'd be hard-pressed to find a more visually appealing photo shoot.
Be sure to get photos of the supertree groves, as well as individual trees. You can try lower angles to get the entire stature of the tree within your frame. For a more spectacular vision, visit the gardens during the night, when the grove comes alive with light and sound.
Inside the bay, you'll also find a cloud forest which is an indoor mountain/ waterfall and a flower dome – both mesmerizingly picturesque locations for photographs.
12. Chinatown
Like Little India, Chinatown is another neighborhood dedicated to an intriguing Asian country. While you can have your fill of curios, souvenirs, and Chinese street shops, don't miss out on the opportunity to get a glimpse of the Buddha Tooth Relic and Temple, and People's Park Complex that's also within the vicinity of these streets.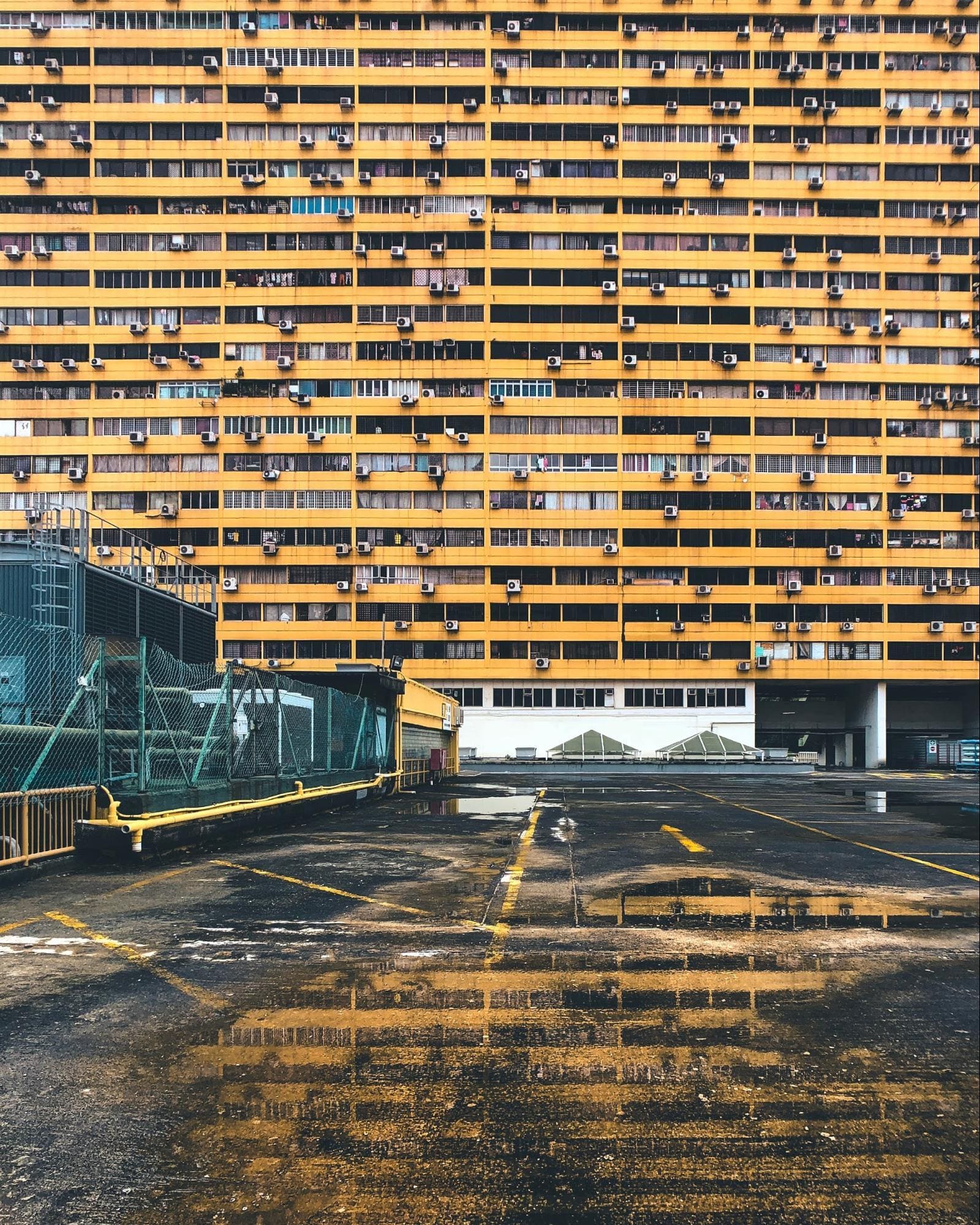 The temple has a few restrictions on photography, but there are some areas where the public is allowed to take as many photographs as they want. Perhaps you can even curate your favorite photographs and turn them into themed photo bookmark strips. These will also make fun souvenirs for your friends and family.
13. Bugis
If you're looking for historic landmarks, Bugis is the place to be. Head over to Haji Lane for a true taste of hipster culture and pastel-colored shops.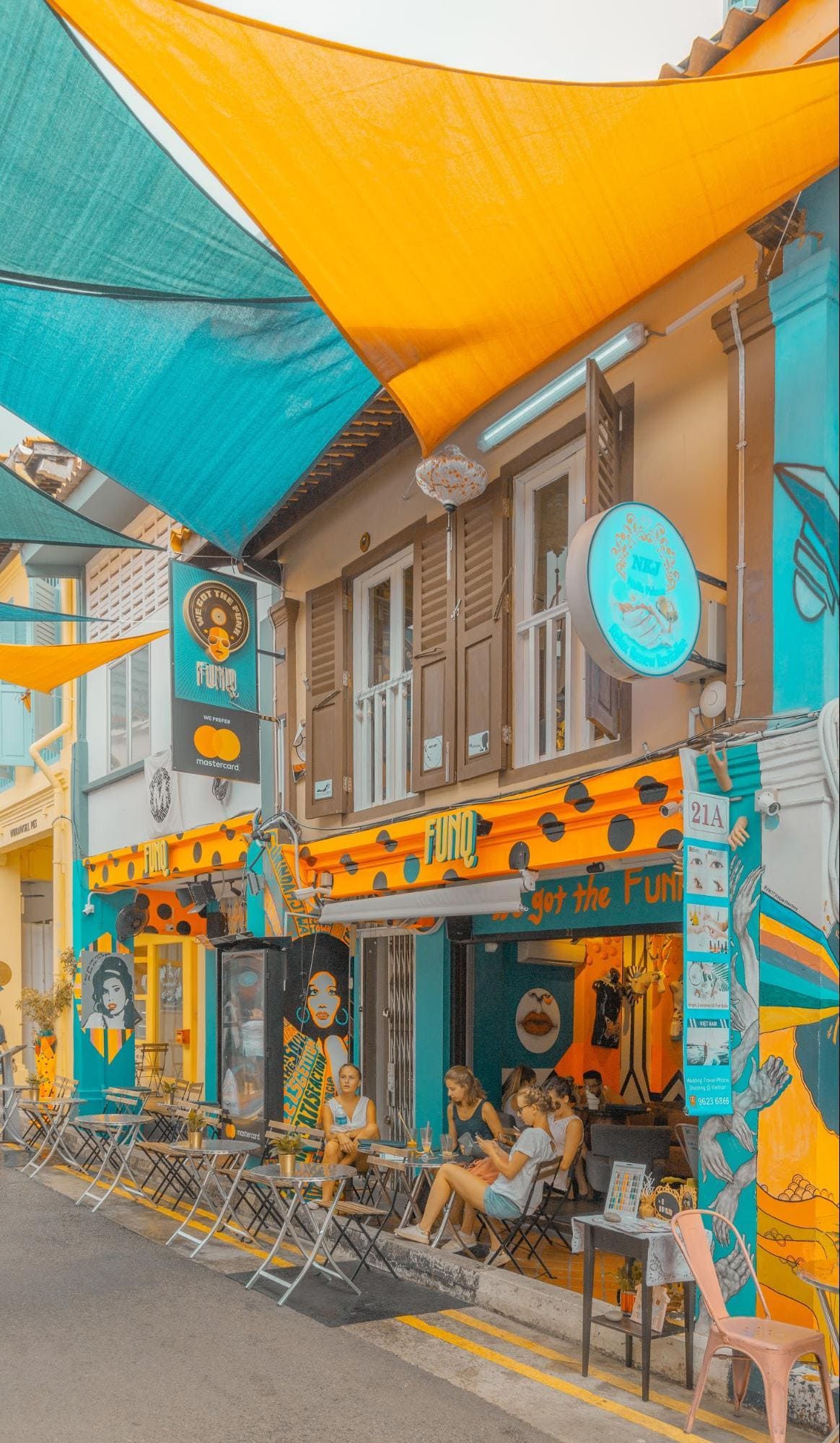 Once you've taken your fill of photos, make your way to the impressive Masjid Sultan, Singapore's most significant mosque. It's regal, golden domes paired with pieces of glass tell an interesting tale of middle-class Muslims and their humble contributions to the construction of the mosque.
If you get a clear enough shot of the glass pieces, be sure to include that little titbit into your Instagram caption. Who doesn't love a good snippet of history in their feed?
14. Universal Studios
Finally, we get to Universal Studios on Sentosa Islands. You'll find yourself caught amidst your favorite movie characters, in a whole new universe altogether (pun intended). Take pictures with Puss in Boots, Kung-fu Panda, the minions and whoever else you find along the way.
Don't forget to take that iconic shot in front of the Universal Studios logo structure right at the entrance. All through the theme park, you're going to find life-sized versions of fictional worlds.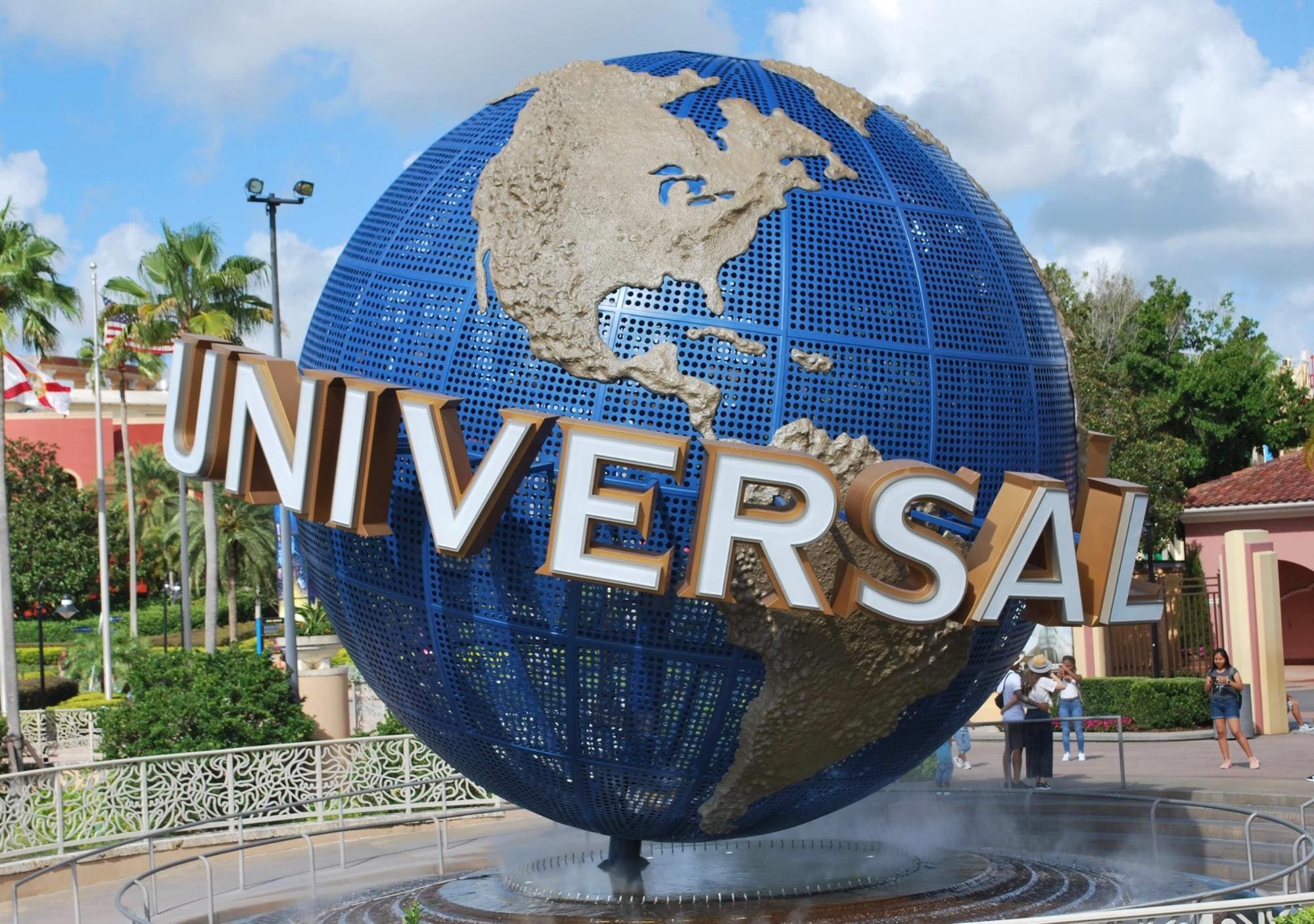 Pair your pictures with the right captions and add the right Instagram hashtags for photography, and you'll soon have a stellar travel portfolio!
Good Moments Make Good Photographs
While you might be motivated to find the most Instagrammable places in Singapore, don't forget to make the most of the moments you spend there. The best photo spots come from genuine laughter, real smiles, and authenticity.
So let your hair down, have a blast and let your photos serve as a reminder of all the fun you had!