IT'S YOUR TEAM. Give them the best!
 … deadlines, targets, successes, failures, newcomers, old buddies, coffee chats, lunch breaks, meetings, training, outings, appreciation, advice, lean day, busy day… we experience all these and more, with just one set of people – OUR TEAM AT WORK!
Have you realized that the only fallback people you have at work are your teammates? Regardless of the situation, they stick to you like age-old friends. It is your team that contributes so extensively that it makes who you are and your organization a successful one. It wouldn't be wrong to say that your teammates are the real brand ambassadors of your organization. For such significant members, would you settle for an average gift, or would you rather look for something exclusive? Typically, corporate gifts are limited to diaries, stationery, and calendars, but what if you could turn these mundane corporate gift ideas to something unique and add a few other items to make it extra special!
Make Occasions Special with Personalized Corporate Gifts in Singapore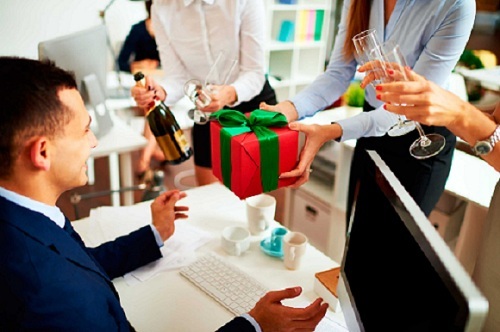 Image credit: rd.com
When your team is deserving, gifts must be exceptional too. So, Photojaanic, the one-stop-shop for personalized gifting solutions in Singapore has designed an exclusive range of company gifts that will certainly gladden your teammates and business partners alike. Read on and select the best gift for your team.
Welcome new members in style
A customized greeting card, calendar, file, or a notepad is a great way to welcome new teammates. Add a photo, and it becomes all the more exciting! Photojaanic brings you a host of unique and budget-friendly onboarding collaterals for your company. All you have to do is, choose how you want to welcome your new teammate!
Make team activities memorable
Surprise your team during activities and celebrations by gifting them personalized gifts. Trust us, they will cherish it forever. Select from a range of custom corporate gifts with photographs to make it personal such as photobooks, photo magnets, personalized wine bottle labels, photo mugs, playing cards, customized notepads, greeting cards, polaroid print photos, and desk calendars.
Brand it right
Have an upcoming business seminar or corporate event? Let your business stand out with impressive branding so that you are remembered long after the event is over. Choose from professionally designed goodie bags and promotional gifts for your business.
Make Goodbyes memorable
Bidding adieu is never easy, but you can certainly make it memorable by appreciating your teammate's efforts in a very thoughtful way. Photobook with best team moments and buddies, collage poster of all the office moments, and thank you cards to express gratitude and wish good luck will etch fond memories forever.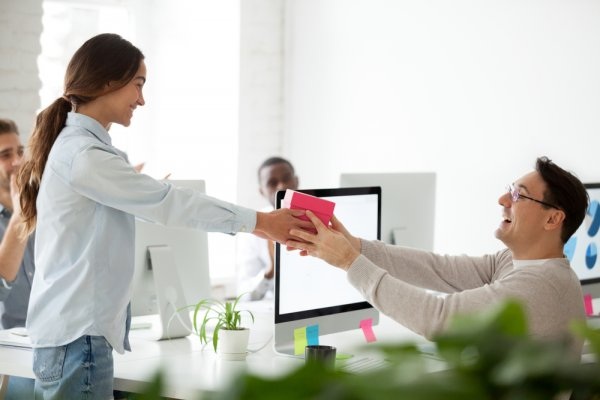 Image credit: ds393qgzrxwzn.cloudfront.net
Impress your stakeholders
As a goodwill gesture, most business organizations present diaries and calendars to their stakeholders and associates. Well, this time gift something unique like customized keychains, mousepads, or a notebook. Get it hallmarked with your company logo and be assured it will do the magic for your business, and that too all within your budget.
Photojaanic's range of customized corporate gifts in Singapore
Photojaanic has designed exclusive corporate gifts to suit all budgets and businesses. Here is a quick glimpse of the entire array of personalized corporate gifts that can brighten up the office space with added vigor and positivity.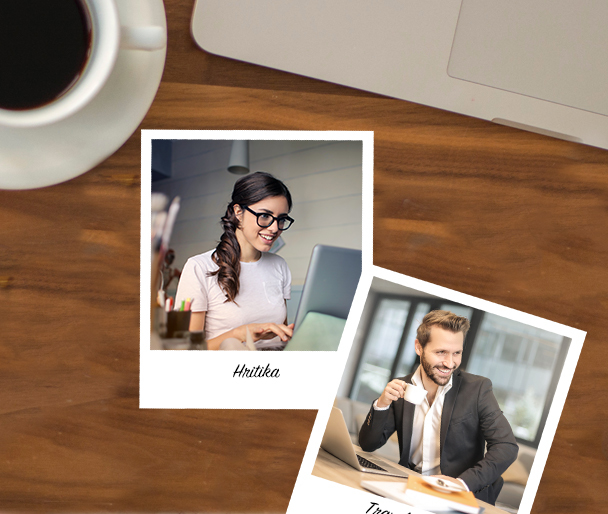 Instill a sense of belonging with a set of retro-style photos of all the teammates. It will strum the right cord and make your teammates feel special.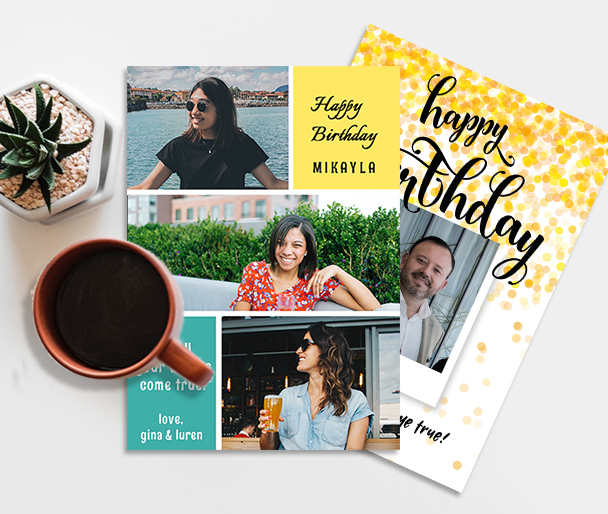 It doesn't matter how digitized the era is, nothing compares to the joy of receiving a touch-and-feel card on special occasions. So, make your teammates feel special by gifting them customized photo cards on occasions such as birthday, wedding, Christmas, New Year, etc. and at-work occasions such as target success, appreciation, tenure completion, thank you cards and the like.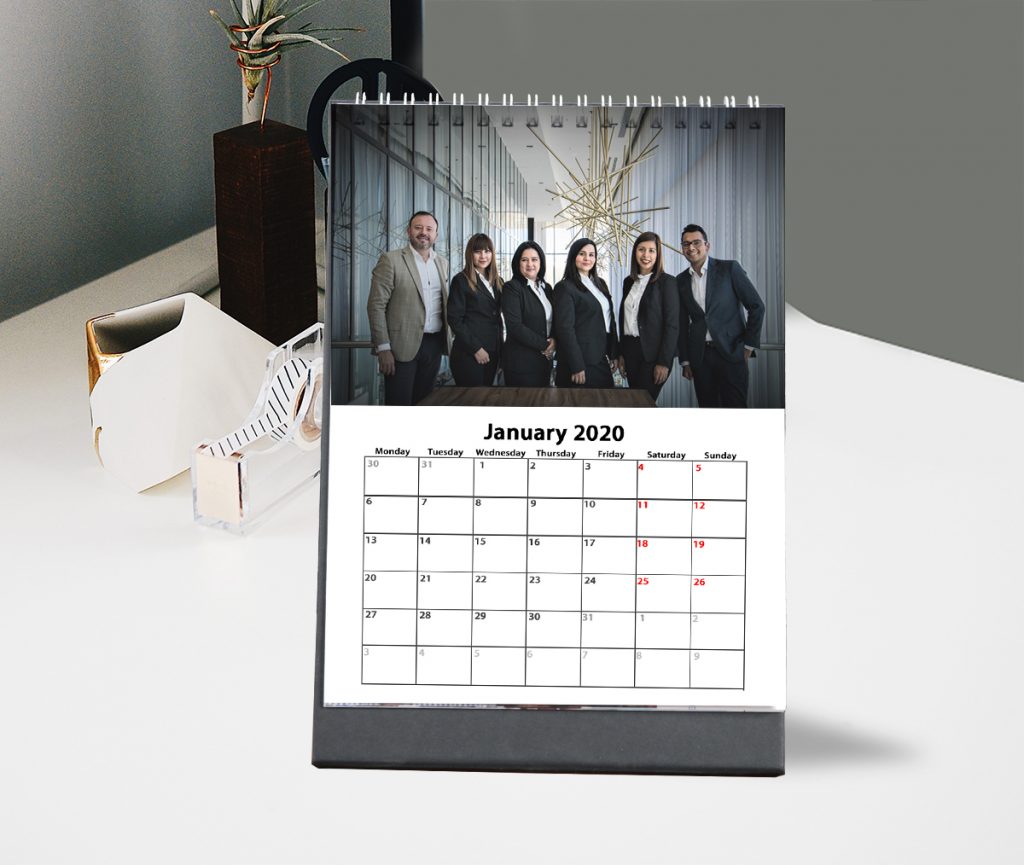 Sure, each month of the year will have one birthday person in your team! Why not customize the desktop calendar with photographs of each member? This will add the fun at work element to your workspace.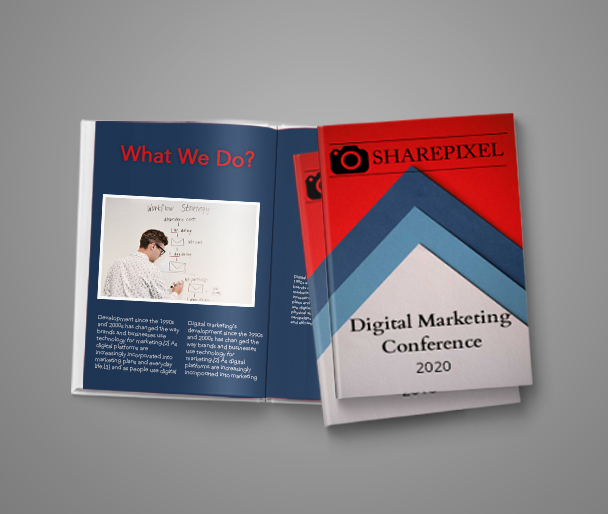 Having your photo in the team photobook certainly adds a lot of excitement and boosts the sense of belonging. Keep your team united and close with thoughtful corporate gift ideas like the photobook. Photobooks are also a heartfelt way of bidding adieu to a teammate.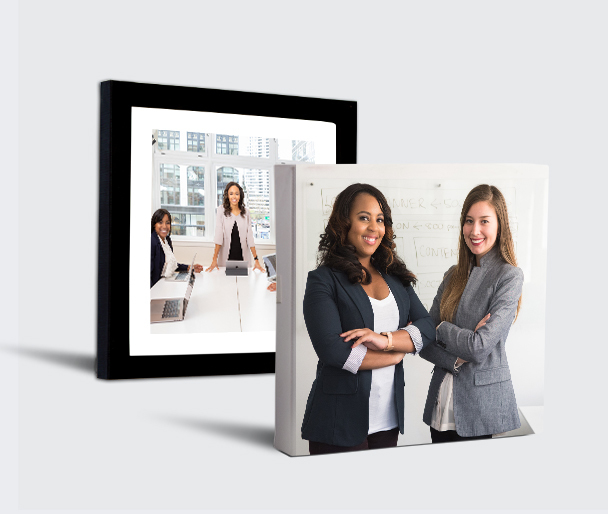 The staff in your company are the real brand ambassadors. Express it by framing their photos in exclusive wall mount frames.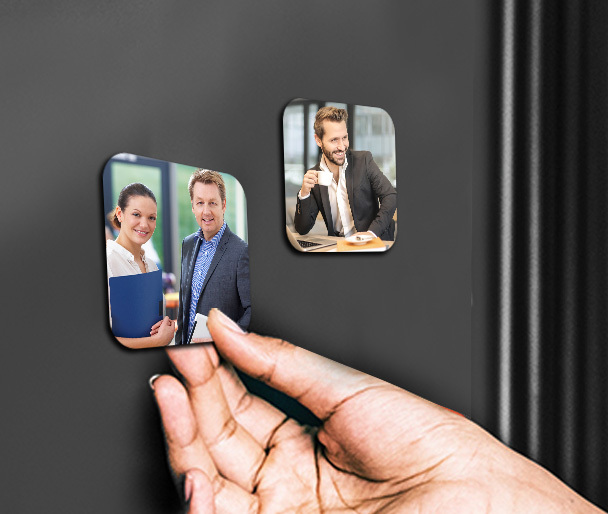 In recent times, photo magnets are one of the trendiest gifts you can present. It is not only unique but an interesting décor item too.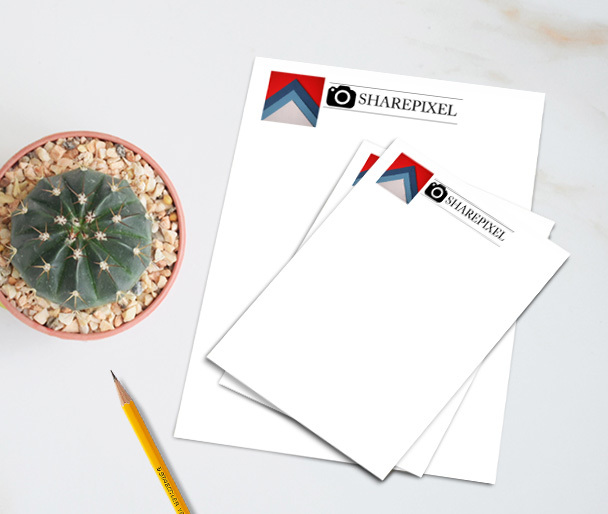 Most companies provide notepads to their employees with the brand name and logo; what if you gifted notepads to your team with their names! Interesting right. Set the right spirit among team members with custom corporate gifts.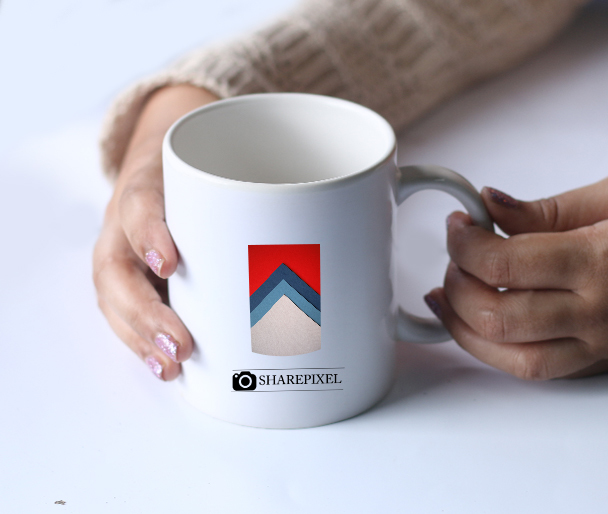 Let your teammates enjoy the sip in their photo mugs! It's fun and will fall within your budget too!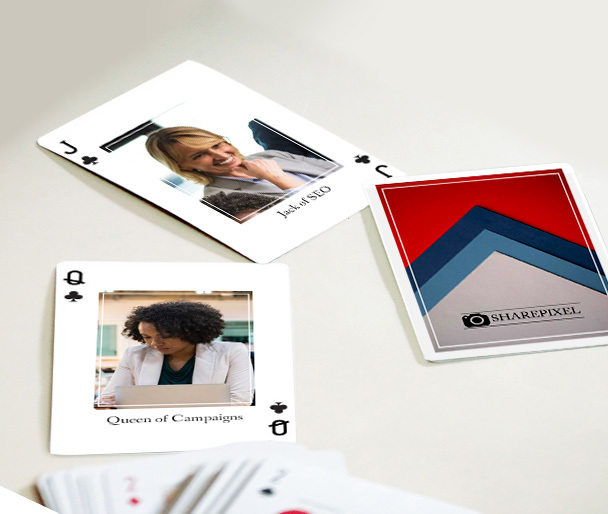 The thought of having your photo in a deck of playing cards itself adds much excitement. Now, imagine the happiness of the receiver whom you present it to! Tremendous, right!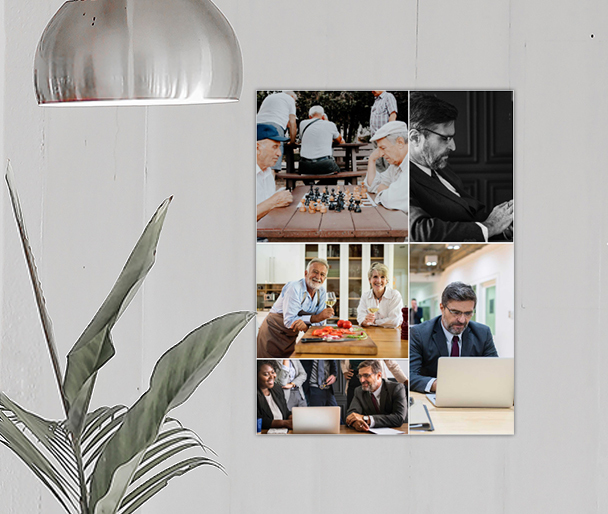 Hang it on your department wall or gift it as a farewell gift, collage posters are one of those personalized corporate gifts that will always foster a sense of togetherness.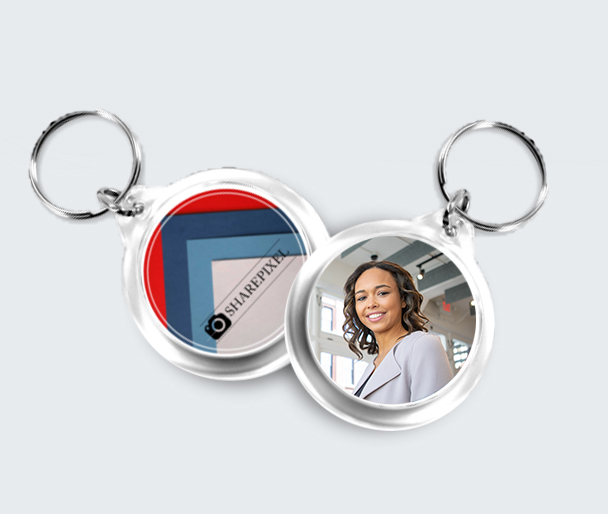 Hallmark keychains with your company logo or teammate photo – in both cases, enjoy the rewarding outcome!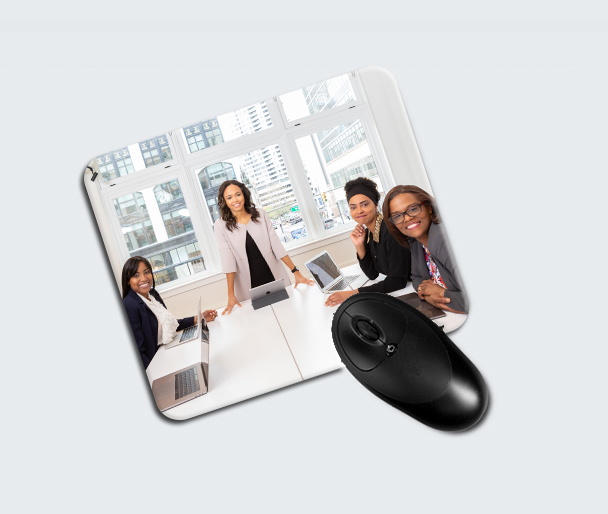 Make desks extra special by customizing the most-significant yet the 'often-forgotten' aspect – the mouse pad. Yes, a personalized mouse pad will add some extra smiles.
Corporate gifting is much easier and fancier than ever
It's time to skip the mundane and step into the world of trendy custom corporate gifts. Mix and match from the exclusive collection of unique corporate gifts to surprise your teammates and impress your business counterparts. Be it for a special occasion or promotional event, Photojaanic assures to give you the best available Singapore corporate gifts. Get high quality, professionally designed, and themed products to suit every event of your company, occasions (check Christmas gift ideas) and all of it well within your budget.
So, express gratitude to your team, make your workplace fun and productive, instill a sense of belonging and say that you care to your teammates most wonderfully. Additionally, give a facelift to your brand by customizing corporate gifts that reflect the identity of your work and outlook. Well-branded and well-thought-of goodie bags and other corporate collaterals certainly leave a long-lasting impression on your counterparts and associates. So, get in touch with the makers of the most-talked-about Singapore corporate gifts and see your team happy in thoughtful gifts for employee friends and business flourish, simultaneously.
Finally, just step back, say 10 years. Now compare yourself with the present; indeed, you have come a long way, right? Whether you are an entrepreneur, corporate head, or a team leader, aside from your personal effort, the real reason behind your success is your teammates. Without your team, you wouldn't have reached where you are now. So, feel grateful and express it to make your team.
Feel special and cared for, always!