Sometimes it's hard to put how we feel into words. And with birthdays come the added pressure of having to put your best thoughts down to make the birthday girl or boy feel special. 
Happy Birthday Wishes List
So for those of you who have a hard time finding the right words for your birthday photo cards, here's a list of 25 heartfelt things you can add to make your birthday wishes more meaningful to the recipient!
  1. The Milestone Recall
This one's great for someone celebrating a birthday milestone. Make them a personalized birthday card that highlights their most memorable accomplishments throughout their 18/ 21/ 30 years of living on this beautiful blue-green planet!
  2. A Touch of Humor
Who doesn't love a good joke? Here are a few fun quotes you can consider including in your card. 
"Old age is not so bad when you consider the alternative."
"Don't let aging get you down; it's way too hard to get back up."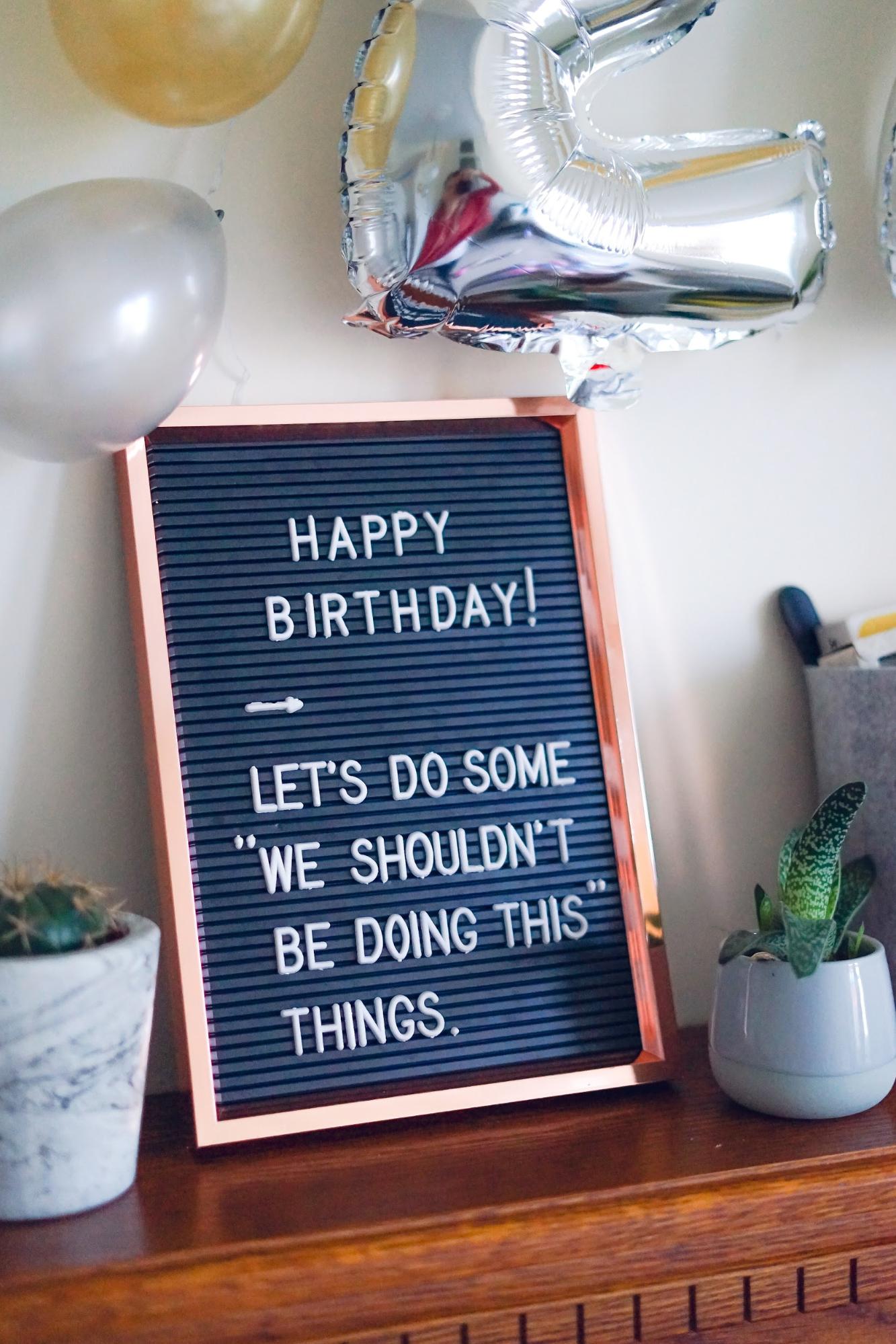 3. Unleash Your Inner Poet
If you've got a friend who loves poetry, perhaps you can give it a shot as well. If you're having a hard time writing anything that could pass off as a poem, just pen down a few heartfelt lines about your friend, and make them rhyme!
And hey, if all else fails – look up a quote from your friend's favorite poet.
  4. There's Always Room for an Inside Joke
It takes a bit of creativity to include an inside joke into a card, but believe us, it's possible. Is there a special nickname you call your friend? Do you both share a love for terrible puns?
Take your pick from the hundreds of  "remember when" memories you've shared and find a fun way to incorporate it into your DIY birthday card.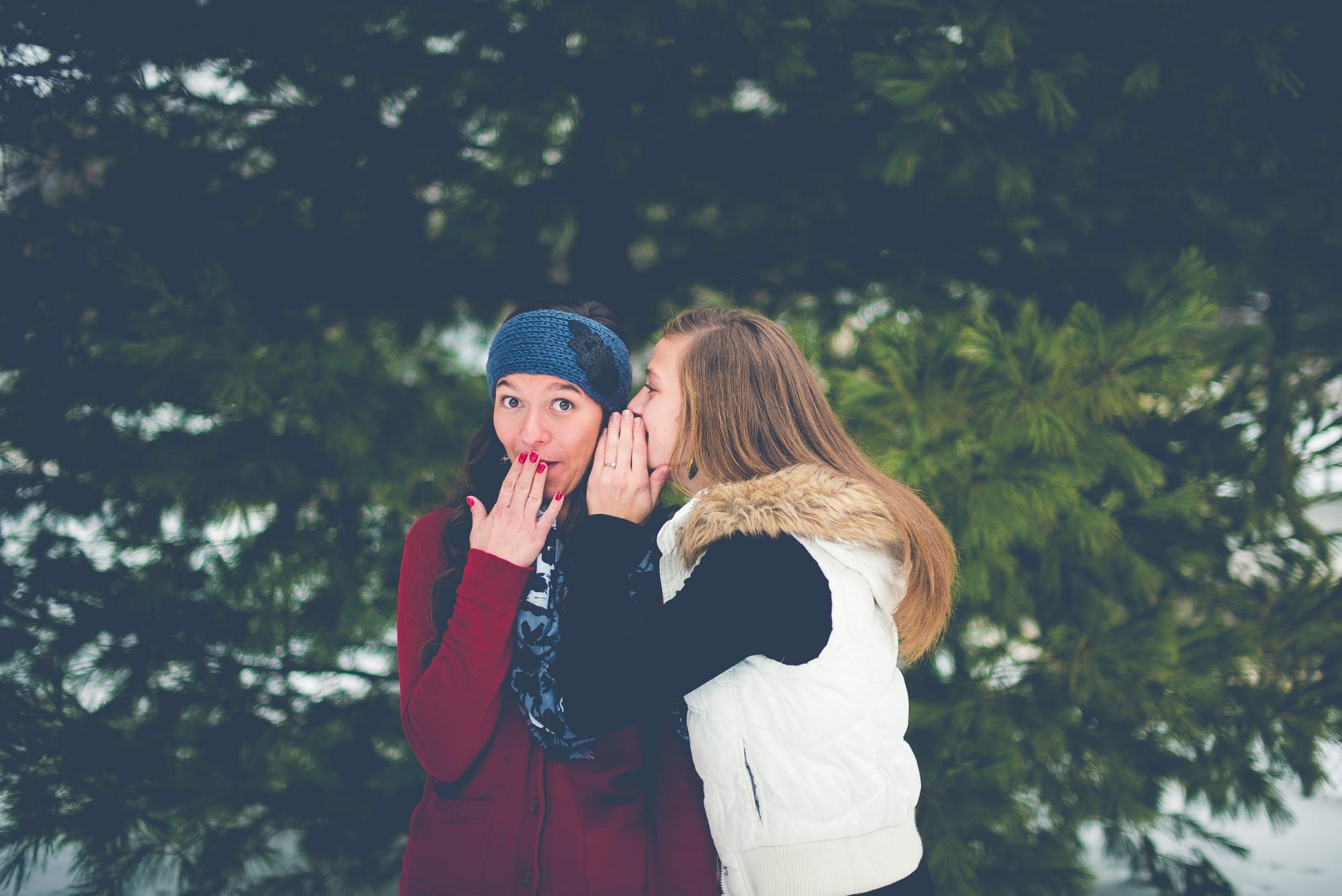 5. A Literary Quote
Does your friend, girlfriend or loved one live and breathe books? Here are a few quotes from literature's finest about birthdays. 
"With mirth and laughter let old wrinkles come."
  – William Shakespeare
"Birthdays were made for going wild over the people we think are amazing."
  – Richelle E. Goodrich
Make your card even more personalized by choosing a quote by their favorite author. 
 Goodreads is the perfect place to look for these!
  6. An Ode to Wisdom
Is the birthday boy/ girl always spouting out words of wisdom? Include a little list of the best things they've taught you throughout their years. If you remember their words well enough you can even compile a list of their best quotes.
  7. The Alphabet
You've probably seen this a few times, but there's a reason it's so popular. Simply break down the alphabets in your friend's name and associate them with characteristics that match their personality.
For example:
'A' rticulate

'N' ice

'N' eurotic [they don't all have to be nice 😉 ]

'E' mpathic
  8. Every Year's Celebration
Simply celebrate all their years of existence by highlighting your favorite memories with them! If you've just known them a year or so, you can make this a highlight reel of the 12 months you've known them, and so on. 
Accordion photo cards are ideal for themes like these.
  9. A Heartfelt Letter
Sometimes it's good to just pour it all out. Leave the gimmicks aside and go old school instead. Simply launch into a letter to your friend or loved one – telling them just how much they mean to you.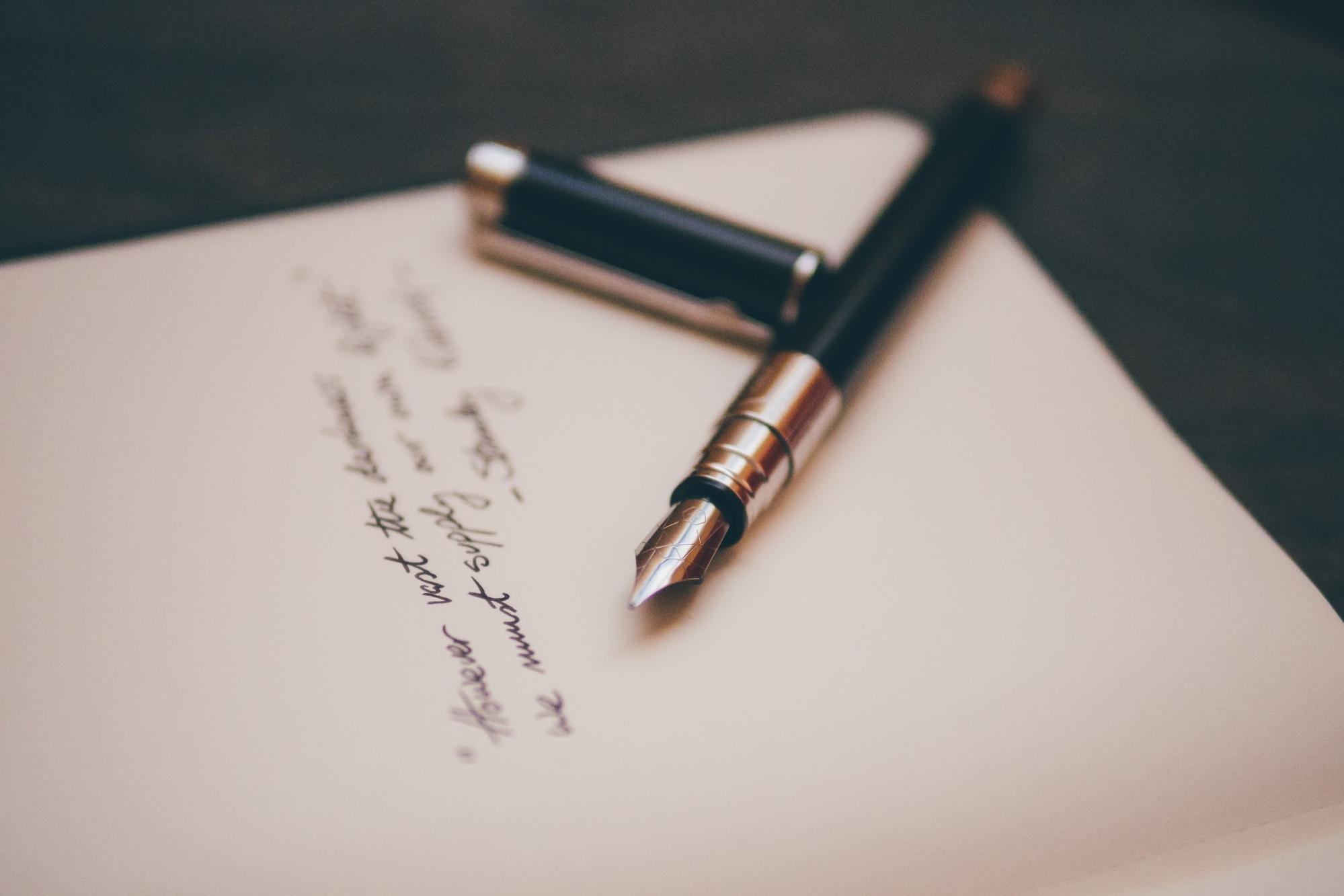 10. Keeping it Professional
It's not always a friend you've got to wish; sometimes it's your boss or a colleague. In scenarios like these, it's best to keep it professional. However, the professional doesn't have to be boring. 
You can always include things like "work doesn't feel like work with you in the office", or something along those lines, depending on the kind of relationship you share.
  11. Pop Culture References
There's nothing that jazzes up a card, quite like pop culture references. Throw in a quote from your friend's favorite sitcom, film or song and make their birthday card more fun than ever.
  12. Why You Deserve a Happy Birthday
Don't just say happy birthday, but go ahead and tell them why they deserve to have one! Is it because they've been an amazing friend to you? Say it! Is it because they've overcome a LOT to be where they are today? Add that in as well.
  13. I'm Sorry It's Late, but…
We've all been there. We've forgotten birthdays, been too busy and too caught up in our own lives to remember a few birthdays. But you can always make up for it with a meaningful birthday card that says "I'm so sorry it's late, but I hope you had a brilliant day!".
  14. Things to Remember When You're Having a Bad Day
Sometimes life gets in the way of a good celebration, but that's no reason to stop the celebration. If your friend has been down in the dumps lately, now's a great time to add in a list of happy things that make them smile – straight into their birthday card. That way, they'll always have a go-to happy place for when life gets a little difficult.
  15. 10 Reasons I Love You
If you're giving someone a birthday card, odds are you like them and appreciate them. So why not take this as an opportunity to tell them exactly why you love them so much? List out all your favorite things about them on their birthday cards. Trust us, it will make their day!
  16. A Coupon in a Card
Here's a bit of quirk to toss into your card – make it a birthday coupon. You know how brands are always giving out discount coupons on special days? (ahem, guilty) Well, it's time for you to do the same. Get creative and offer to do them something they'll truly appreciate. 
Here's an example of something you could use:
Use Coupon Code: BESTFRIEND and claim one movie of your choice + popcorn, with the best company ever (me)!
Offer valid till next birthday.
  17. Keeping it Simple
Sometimes, we over-think. And so for all those times, perhaps it's best to just keep it short, simple and sweet.
"Thank you for being such an amazing friend to me.
I hope you have a very happy birthday!"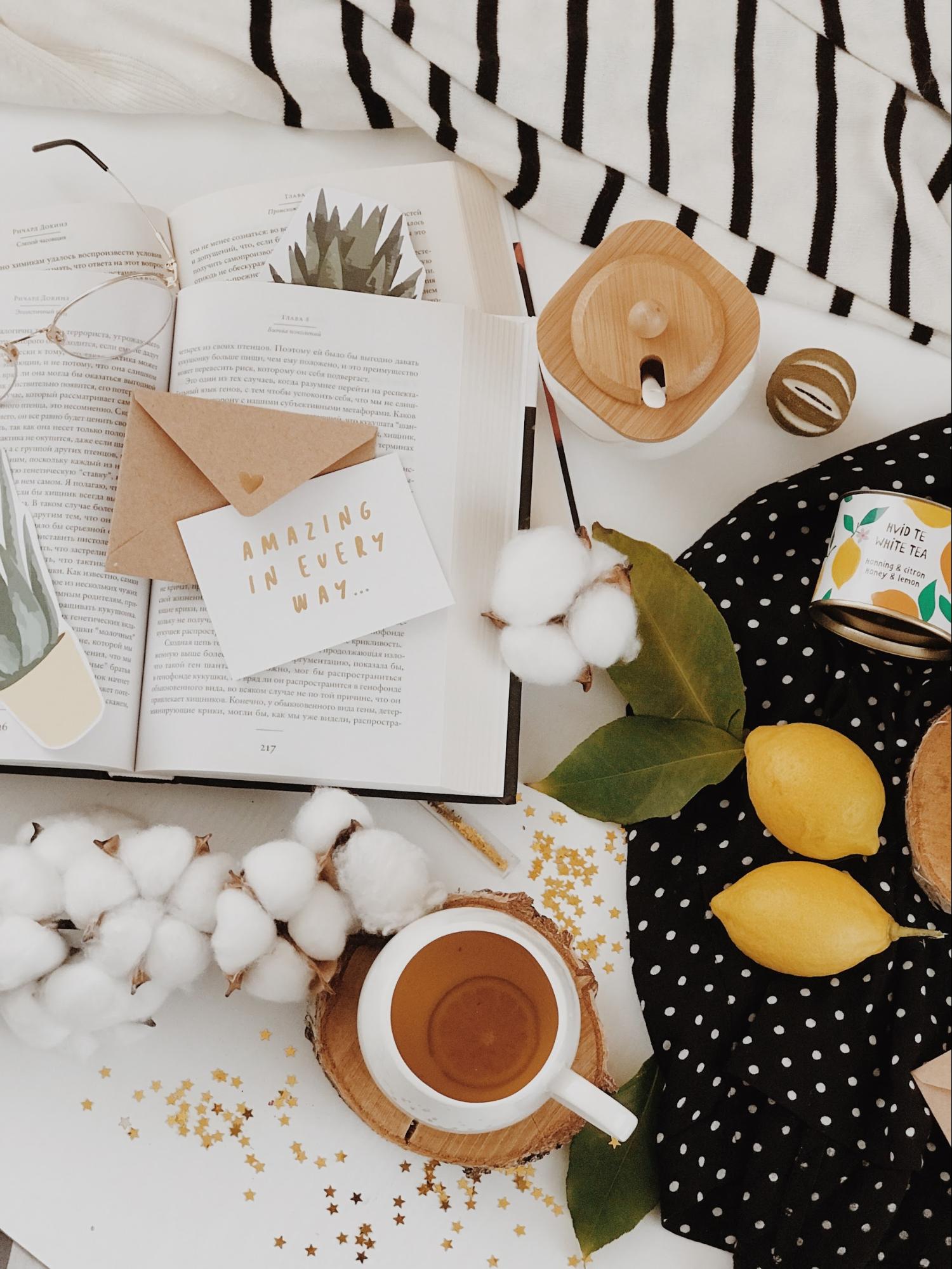 18. In-Line With a Theme
If birthday parties can have themes, so can birthday gifts! Decide on a theme for all your gifts and design a personalized birthday card in line with that theme. Inside the card, you can write clues to the theme of your gift, and have your friend guess what it is!
  19. A Card Puzzle
Write down a simple birthday message for your friend, but cut it up into little squares. When your friend opens up her card, she will have to put the pieces together to figure it out!
  20. Reasons You're a Great Friend/ Brother/ Mother
This one is similar to number 15, but instead of saying why you love them, you tell them makes them so great at being a mother/ daughter/ friend or whatever relationship you share with them.
  21. Looking Forward to it…
Instead of including a retrospective of their life's milestones, tell them what parts of their life you're looking forward to in the next year. Is your friend going to get married soon? Is your boyfriend about to receive a major raise? Is your friend going to have a book published?
Outline everything you want to share with them or do more with them in the forthcoming year.
  22. Quote a Song
Do they love music? Use a meaningful quote from a song they like that expresses what you want to say to them on their birthday.
  23. Some Pearls of Wisdom
Have a bit of life advice you'd like to share? Now's the perfect time to pen down those words. Tell them what life as taught you.
  24. A "What You've Taught Me" Theme
Or alternatively, you can consider making a compilation of things they've taught you over the years. You can make the list, the length of how old they are. For example, if you're gifting the card to your 27-year-old brother, you could title your list "27 things you've taught me."
  25. Say it in Code
Want to add a bit of mystery to your birthday message? Say it in code, and have your friend unleash their inner Sherlock Holmes to decipher their message.
From Your Heart to Theirs…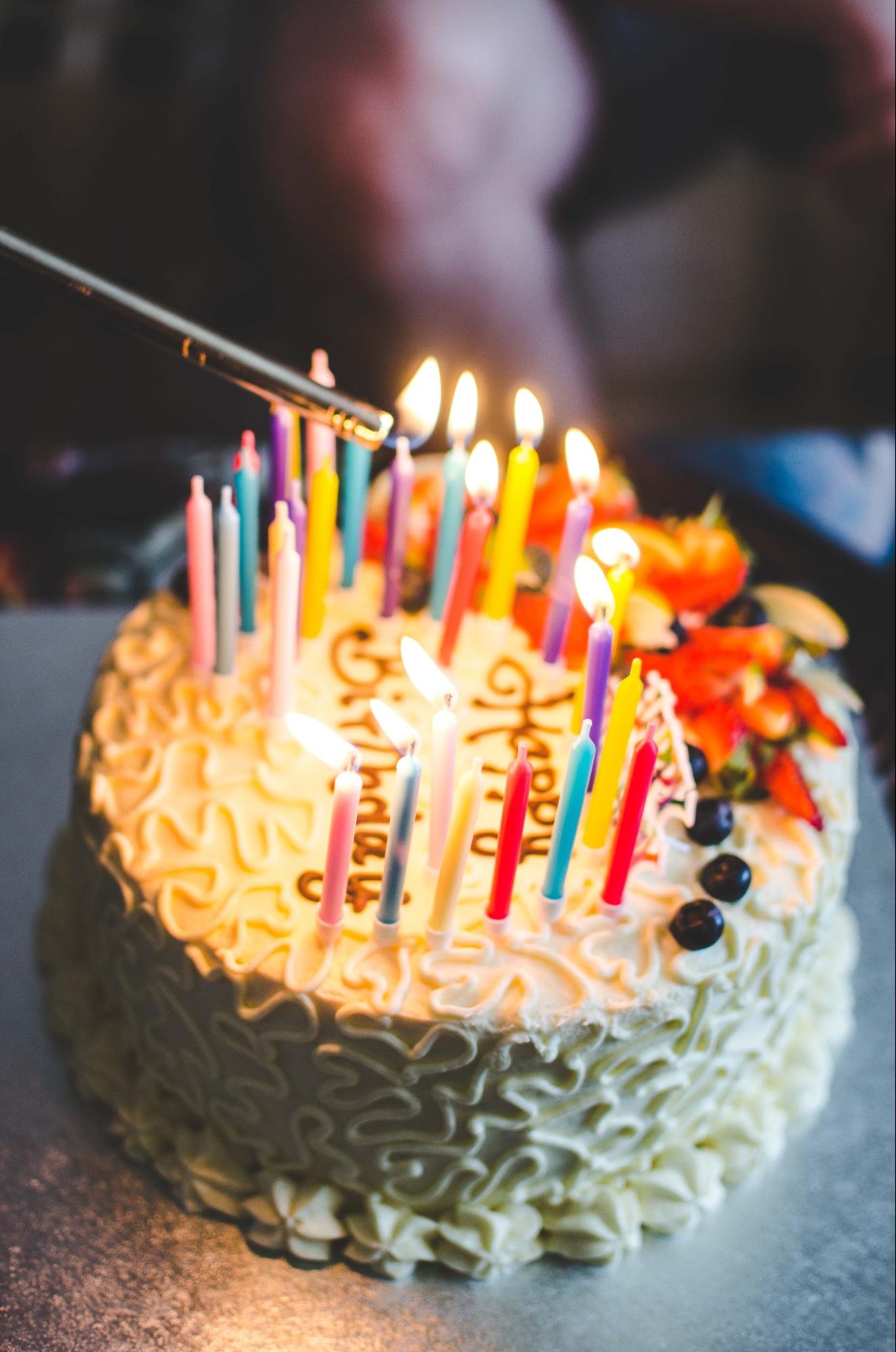 The key to writing a heartfelt birthday note is to make sure that you genuinely mean what you're saying. There's no need to include something that doesn't resound with you. Incorporate pictures that correspond with what you're saying and perhaps even pair your card with photo gifts you think they'll appreciate.
Make it personal to you and them as well, and your card will be good to go!