Let's face it, we have all lived under the assumption that the 'more expensive the gift, the more appreciated it is ' But this is very much far from the truth. A great way to make a gift special, regardless of your budget, is to make it meaningful and one that brings back some fond and happy memories, and the only way to achieve this is with personalised photo gifts. For any special occasion, people are normally used to rushing over to the mall and picking up some perfume bottles, a box of chocolates, or something else that makes for a boring and common gift. However, this time we have put together 12 stunning personalised gift ideas to get you inspired to create something special for your loved one:
1. Personalised Shopping Bags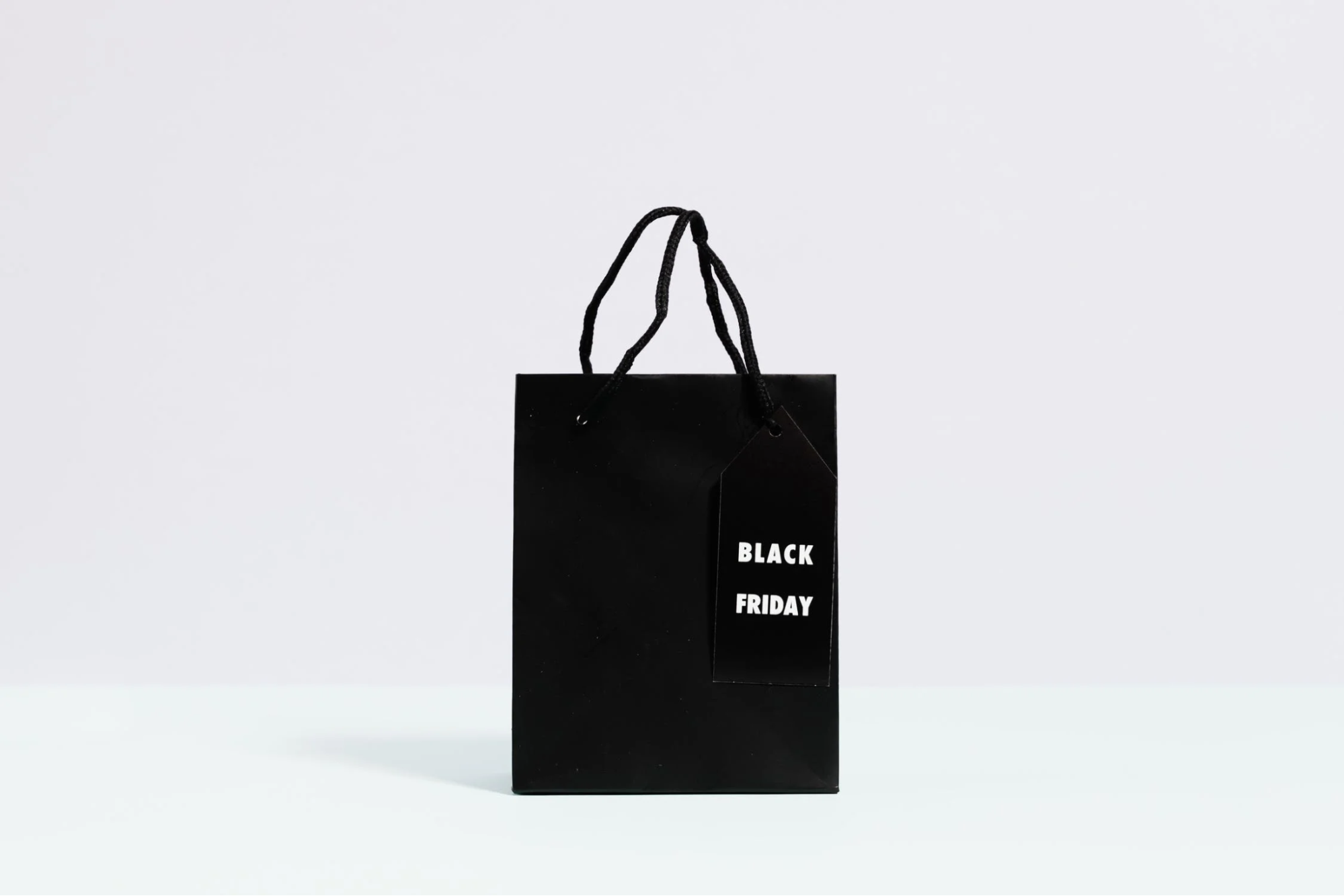 A custom-decorated personalised bag makes for a great gift for any occasion. Everybody loves a shopping bag since it comes in handy when we go shopping. Gift your loved ones a personalised bag by customizing them in terms of size, color, print, and design. If you are on a tight budget, you can purchase a blank bag and stick a custom photo sticker with some photos and a small message.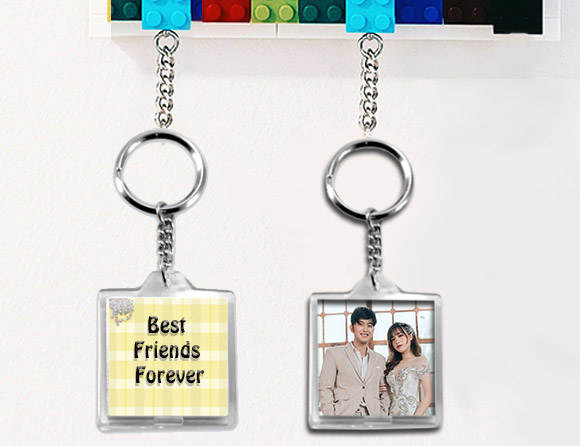 If you want to go the simple and elegant route of photo gifts, give your loved ones a custom photo keychain. They are useful and more importantly serve as a reminder of you whenever they have their keys in their person.
3. Personalised photo socks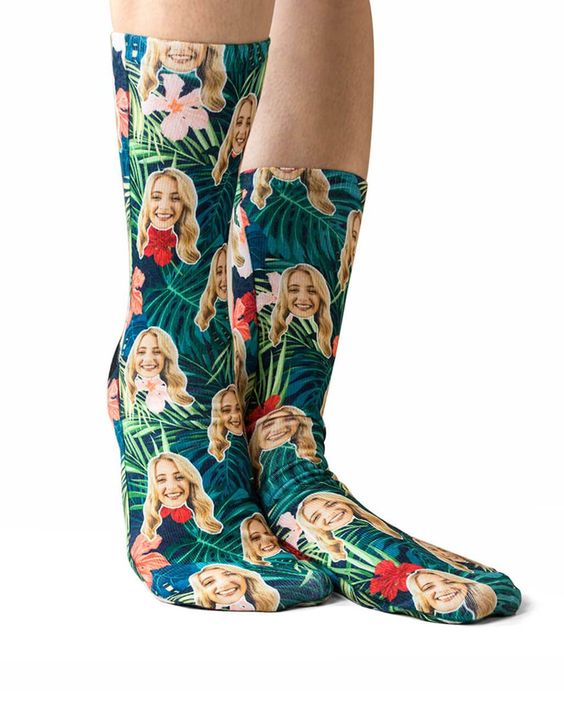 If you are one who likes to be a little funny and humorous when it comes to gifts, this idea maybe just for you. Create some personalised socks with some funny photos of you. This gift will surely remind your loved ones of you. Since they are only socks, other than wearing them, they can also be hung in a frame or as a part of their decor during Christmas.
4. Custom photo mugs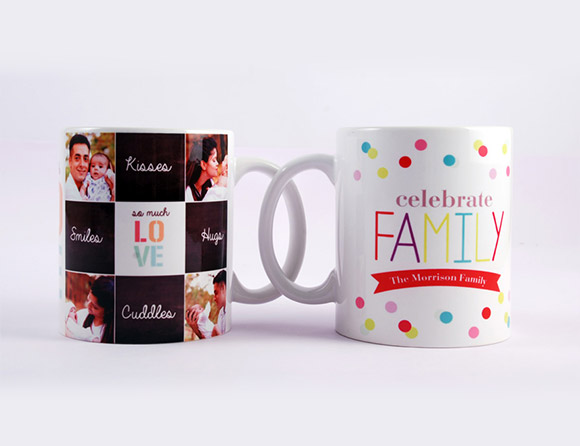 A personalised gifts Singapore go, this one is a classic. Create a personalised photo mug with photos of your loved ones. If they are tea or coffee lovers, they are surely going to love it. Moreover, it can also be used as a decorative showpiece on a bookshelf that can remind them of the special occasion.
5. DIY Photo Print Collage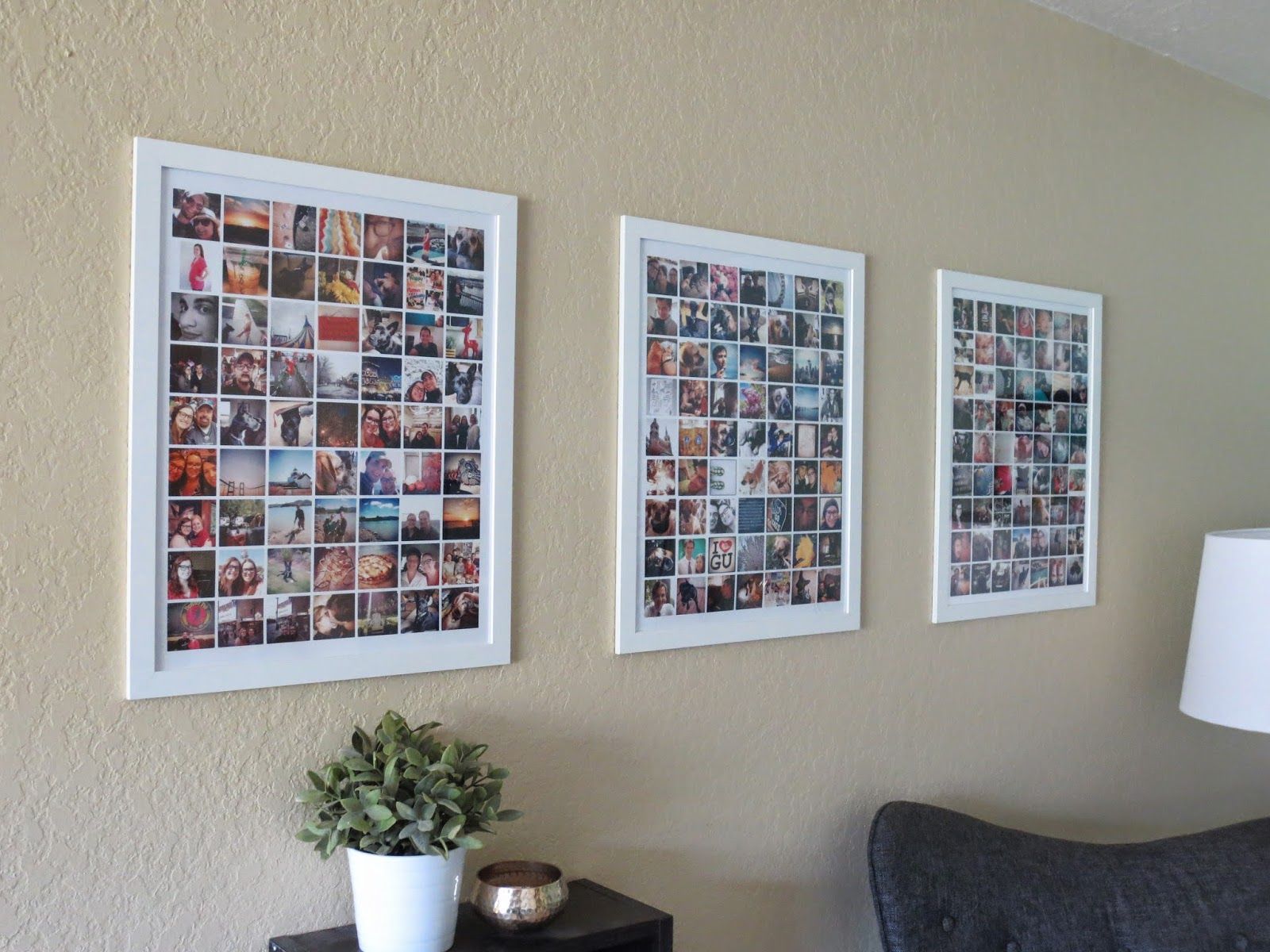 If they love uploading photos on social media platforms such as Instagram or Facebook, this photo gifts idea is one that they will really enjoy. Create a few mini or square prints of some of their Instagram photos and put them together on a large frame in a random collage pattern. This will make for a great gift since it is one of the best cheap personalised gifts that are meaningful since they showcase how much effort you put into making it.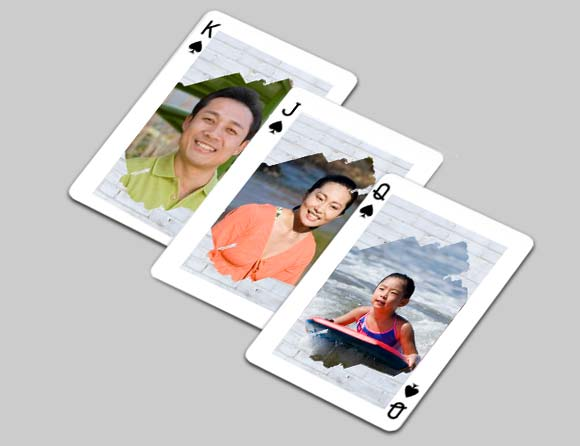 If you want to give a personalised gift to someone who loves card games, this makes for a great photo gifts idea. Give them custom-made photo playing cards. Simply pick out some of their most memorable photos and have them printed on the cards. Not only will this make the game more fun, but it will also serve as a conversation starter.
7. Personalised photo cushion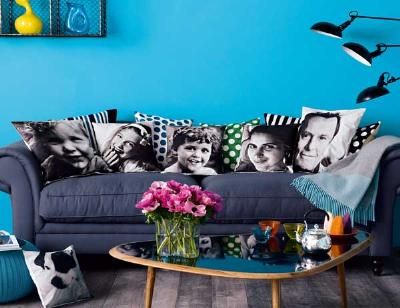 If your family or friends like to decorate their homes with quirky items, then this makes for a perfect personalised photo gift idea. Give them some cute, soft, and comfortable custom cushions with prints of some memorable photos. To make it elegant, try experimenting with different photo filters to make the cushion pop. Our personal favorite is the old-school black and white.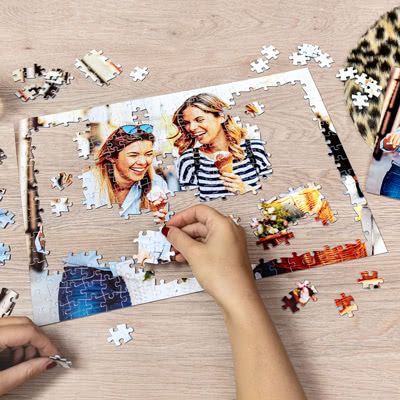 One of the best unique personalised gifts is a puzzle made with a memorable photo. This makes for a great gift since it is something the receiver will never forget and it can be a fun activity too.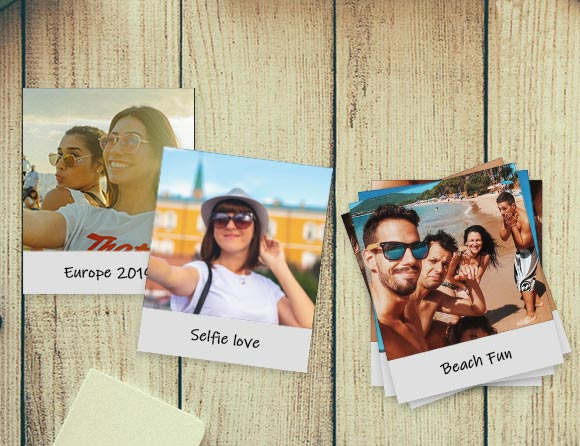 If that special someone is a person who likes to keep things classic, then a retro print will surely warm their hearts. Give them a custom printed retro print made with some memorable photos. These can be made out of Instagram photos and can be placed in a photo album, a frame, or even hung together with ornaments.
10. Wall hanging poster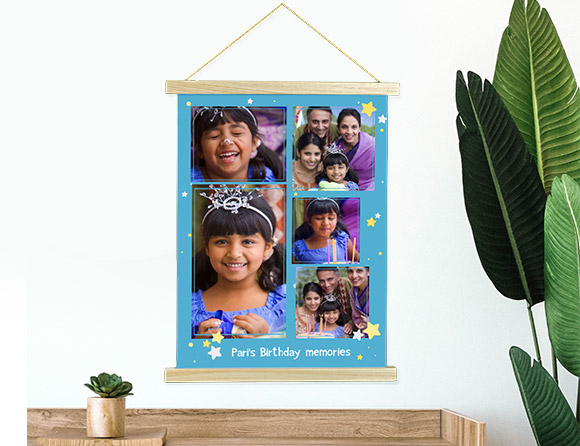 A creative photo gift that celebrates the best moments in life and also one that goes well in any home decor. Pick out some memorable pictures of you and them and put the photos together in an elegant wall hanging poster.
11. Custom Photo Card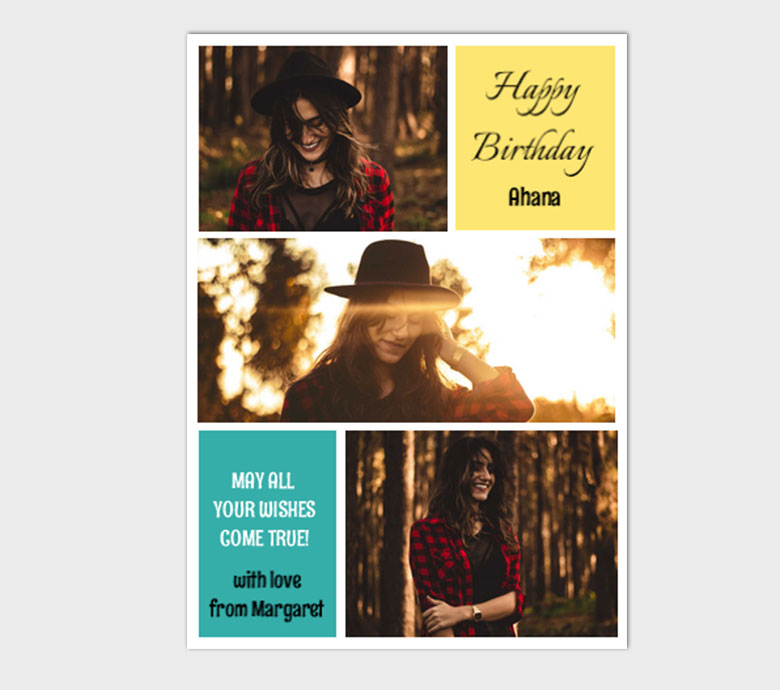 If you are planning on giving them a gift such as tickets to a concert, their favorite show, or a simple gift voucher, pair them with a custom photo card and make the gift even more special. You can get creative and add a combination of photos and a short and sweet message too.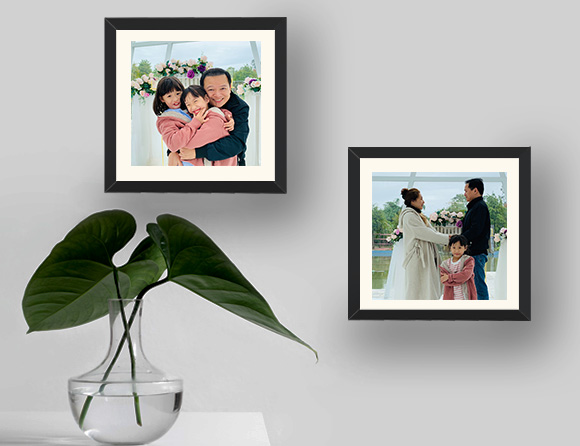 If you don't really want to go all out, and are looking for simple photo gift ideas. Give them a simple wall photo frame that is elegant and matches their home decor. Deep down, we all love a simple photo frame that we can use to elevate the overall look of our home and also remind us of those memorable moments.
No matter what you choose, just remember to keep it simple and elegant. Don't overthink the gift but just think about what resonates with you and that special someone and gift something that is purely memorable and special. We are certain they will love it.