It's less than 2 weeks until Deepavali, and the festivities are starting to kick in. Deepavali is the biggest and most widely celebrated festival in India, but the celebration stretches to many corners of the world as well. Singapore, Fiji, and Suriname are among the many countries that make Deepavali a national holiday.
While you're getting ready for the festival, why not entertain yourself with this Deepavali infographic? From Deepavali trivia, the meaning and significance for various religions, to amusing fun facts, we've got it all.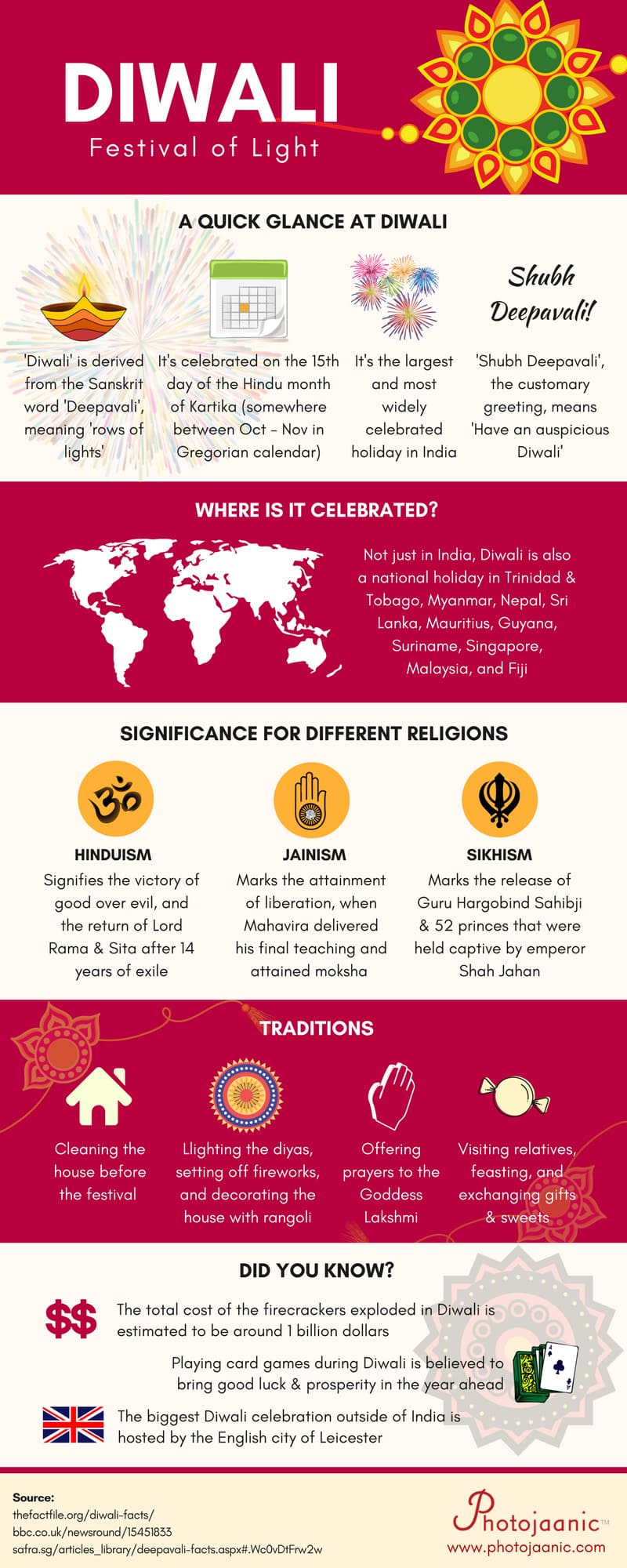 Hope this Deepavali infographic can help get your spirit up for the occasion! If you're looking for inspiration to spruce up your home to welcome the festival, check out our quick and easy DIY Deepavali decoration ideas for your inspiration.
Or if you're looking for memorable gifts for your loved ones, check out our Great Deepavali Sale, and get the discount before the offer ends!