Among all your loved ones, mothers are without question the trickiest to gift. Mothers always say they have everything they want and nothing they need. How do you work with that, right?
Well, worry not, for mothers may be the trickiest, but all you have to do is show them a little love.
It's not getting the most expensive gifts that count, but getting her something meaningful and thoughtful.
Here are some of the cutest Mother's Day gift ideas that are well under 50$ and are bound to make her heart melt. You know your #1 lady deserves it!
Mother's Day Gift Ideas in 2021
When it comes to the woman custom-made pretty much everything for you, it's only fitting to give her something uber-personal.
Whether you have a super-artistic side and a love for DIY and crafts or prefer ordering something personalized online, we've compiled a bit of everything.
Are you ready to get started?
1. Custom Wall Photo Frame
Frame the moments that matter and make them stand out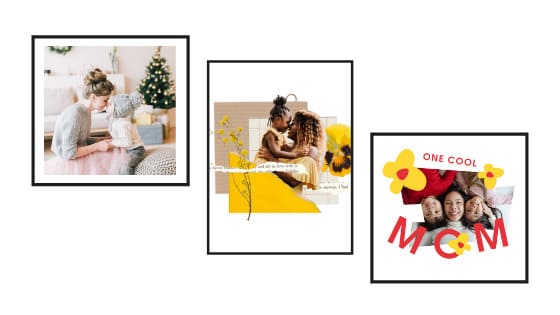 Photo Credits: Canva
A beautiful wall-frame or even a simple wall gallery could make your mommy feel special. Go classic and make a wall photo frame with a large high resolution photograph.
If you prefer quirky, you can find a ton of templates to spruce up your photo frame on websites like Canva. Or you can even try out our Photojaanic online editor which comes with a range of templates, stickers, and fonts.
2. Why I Love You, Mom – Personalized Notebook 
If there's anyone whose love is completely unconditional, it's your mother. But that shouldn't stop you from telling her why you love her. This adorable notebook is a great way to give her handwritten notes on why you do!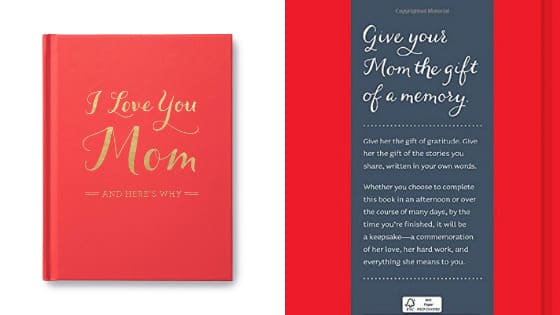 Image Source: Amazon
3. Down The Memory Lane Photo Books
Take your mom down memory lane with you this Mother's Day. Go retro, and make her a handmade scrapbook or design and print a personalized photo album online.
If DIY is not your forte, don't worry, we've got your back! With our PhotoJaanic app, you can design your own custom-made soft cover or hard cover photo books!
Image Source: Hardcover Photobooks at Photojaanic
4. DIY Mom n' me Scrapbooks
If you and your mom are fans of handmade scrapbooks, you can print your favorite memories in retro print, mini prints, or square print sizes. With a little bit of ribbon, glue, card paper, your creativity is your limit! You can always turn to Pinterest for some inspiration.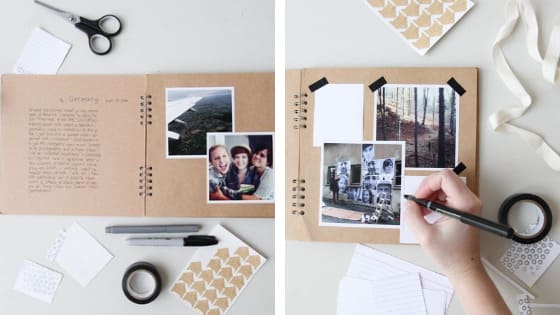 Image Source: Root and Branch Paper
5. DIY Mini Photo Albums
Here are two other cute DIY projects you can easily bring to life with retro prints. Surprise your mom with a cute DIY mini photo album or a DIY Brag Book that she can easily carry around everywhere in her handbag!
These might seem super intricate, but they are actually quite simple to make. You can find a lot of tutorials on Pinterest but these are a few ideas that we found particularly adorable.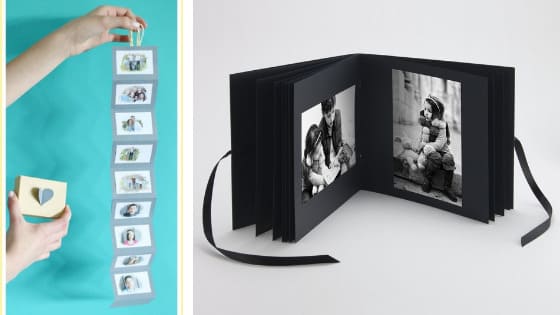 Image Source: Pinterest
6. A Jar of Joy
How amazingly adorable are these jars?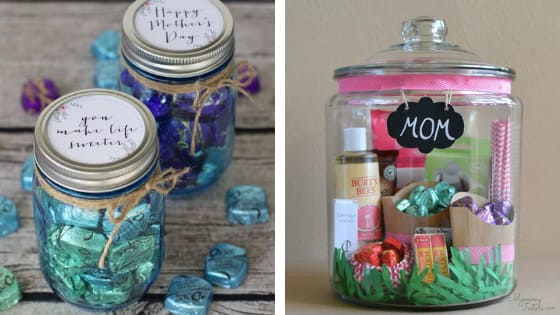 Image sources: Yellow bliss road & What Shaleena Loves
Just buy a large mason jar at the nearest store or order one online. Fill it with everything that makes your mom happy – her favorite chocolate, lipstick, perfume, essential oil or fragrance, a couple of trinkets, and a personalized note or card. Super adorable Mother's Day gift idea, right?
If you aren't feeling too creative with the decor, check out this mason jar idea that comes with a free printable tag card.
7. Mother's Day Cards
Looking for ideas for Mother's Day cards? From classic to heartfelt to quirky, Canva is perhaps your best bet! They have a bunch of pre-made Mother's Day card templates that you can edit and personalize – a few minutes and it's ready for printing!
8. Extraordinary Flowers For An Extraordinary Woman
A bouquet of roses or tulips may be a classic gift for your mum, but why not add a little more to it? Surprise your mom with a bouquet of origami flowers!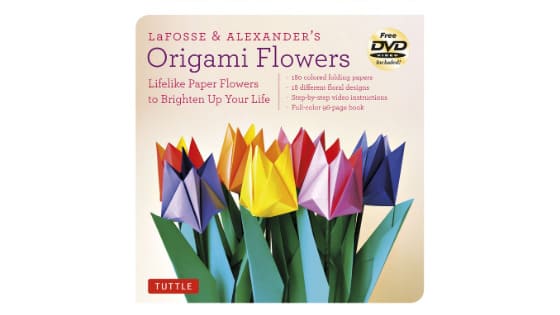 Image Source: Amazon
It will probably take a little time, but she would truly appreciate the effort you put in to make this one!
9. Like Mother, Like Daughter Gift Ideas
Are you a daughter? How about a gift for your mum that speaks of the irreplaceable mother-daughter bond? Get yourselves twinning wine glasses or t-shirts as a Mother's Day gift. It will remind you of one another and make you feel connected, especially if you live far apart!
Check out this shared journal which would make a great gift for a friend or a sister with a young daughter.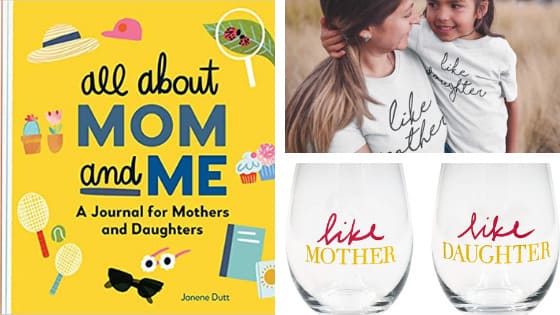 Image source: Image 1, Image 2, Image 3
10. Good Ol' Mugs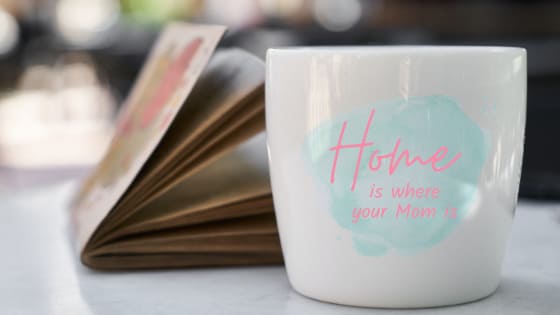 Image Credit: Canva
An oldie but a goldie, a custom-made mug as a gift for your mum will neither run out of style nor need! If you don't feel like just slapping a photo onto a mug, you can find free templates and cute vectors on Canva or Freepik.
Easily upload these to our online editor and create a cute personalised mug for your mom!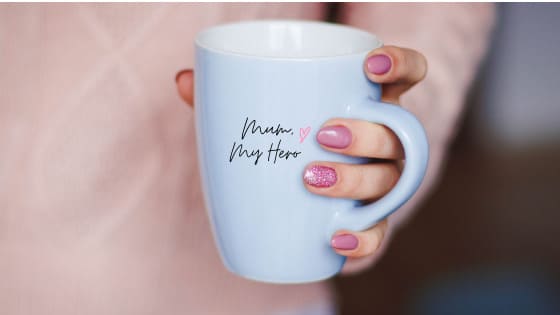 Image Credit: Canva
Don't Forget to Check Out Our Special Offers
Before you leave, don't forget to take a look at our special offers for some great deals on our custom-made photo decor!
What are you waiting for?
Get started on that amazing personalized Mother's Day gift! We hope you (and your mum) love these gift ideas!