The holiday season is right around the corner and the most-awaited shopping events of the year are upon us! Yes, it's time for lightning deals, fabulous sales, and amazing discounts to be thankful for. Adults may not have Santa, but we do have Black Friday sales & Cyber Monday deals.
2020 has been a year of expected events; and while the Covid-19 pandemic may affect the details of how these shopping events will unfold this year, your happiest weekend is certainly going nowhere!
If you have heard of Black Friday and Cyber Monday, but aren't sure what the hype is about, we've summarised all you need to know about these much-loved shopping events – right from the history, the significance of the names, the dates, and, of course, what makes them so special.
If you're ready to check out our amazing Black Friday deals on a wide range of great gifts – just scroll on down to the bottom of the article!
When is Black Friday?
Essentially the first Friday after Thanksgiving in the United States, which falls on the last Thursday of November, the official Black Friday date this year will be the 27th of November 2020.
When is Cyber Monday?
Also known as "Blue Monday" to characterize the gloomy state of mind on a working Monday following a long weekend, Cyber Monday is basically the Monday following Thanksgiving.
Black Friday and Cyber Monday, what's the Hype About?
Apart from being around Thanksgiving, what makes enthusiastic shoppers wait this time of the year, is that Black Friday and Cyber Monday is definitely one of the best times of the year in terms of fantastic deals and sales.
In fact, the shopping celebration no longer limits itself to just two days. Impressive Black Friday sales and deals go on all weekend and sometimes even starts on the Tuesday preceding Cyber Monday, turning even the Cyber Weekend into an entire Black Friday week!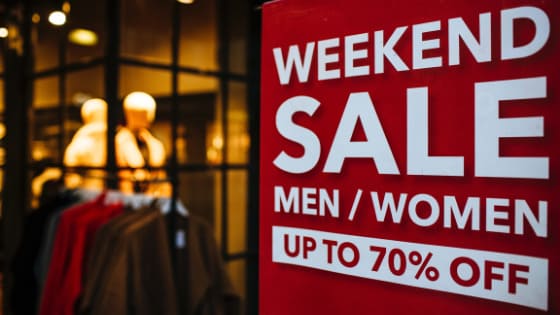 If you love discounts, a Cyber weekend and Black Friday week are made for you!
What makes the hunt and chase even more thrilling is that the discounts usually get steeper and steeper as Cyber Monday approaches. If you love treasure hunts, we bet you love the Black Friday deals chase!
Cyber Monday vs Black Friday
So what's the difference between the two?
To begin with, Black Friday is the older of the two, dating back to the 1950s. It originated in the USA where Christmas is the next big festival after Thanksgiving, and the period between the two is when most Americans do their holiday shopping. In fact, the term Black Friday has, officially or unofficially, become synonymous with the beginning of the holiday shopping season.
Retailers over the decades have been known to offer great deals and discounts in order to encourage holiday shopping.
Now no longer limited to the USA, Black Friday has become one of the most widely observed shopping festivals around the globe and is definitely one of the most widely awaited times of the year – by both retailers and customers!
Cyber Monday, on the other hand, is a fairly recent and more modern shopping event that was created in 2005. Unlike its originally offline counterpart encouraging and in-store shopping experience, Cyber Monday was introduced to encourage online shopping – just as its name reveals. It has a nice balance to it, don't you think?
Apart from the dates and the genesis of the two events, what set the two apart originally were the ideas behind the creation that are also revealed in the names of the events.
Although, today the lines are rather blurry as retailers offer Black Friday deals a few days before Friday and the Cyber Monday sales go on all weekend, turning the two days into a week-long event – both online and offline!
But to understand the original difference between the two, let's do a little throwback to the past and look at the origin of the two names.
Where Does the Name 'Black Friday' Come From?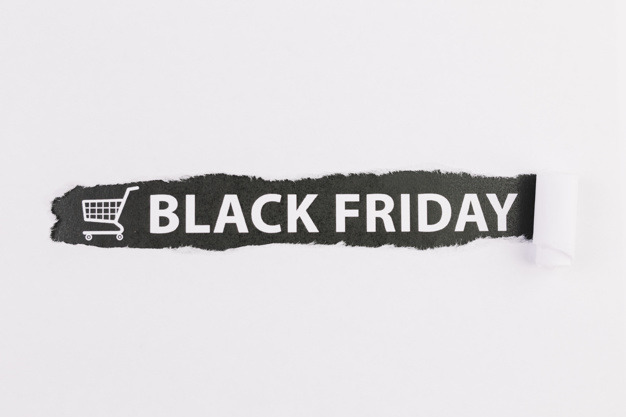 While the name may bring to mind images of long queues long before the crack of dawn and battle-like scenes of bargain-crazed shoppers making a beeline for the best Black Friday deals in stores, the name has less to do with the shoppers and more to do with the retailers.
There are a couple of theories about the origin of the name. Let's take a quick look at them.
As Wikipedia would tell us such theory is that the 'Black' in the name 'Black Friday' comes from the fact that many retailers report some of their highest profits on that day and the color black, in fact, refers to the traditional us of black and red ink used by retailers to record their profits and losses respectively. This use of colour code continues today even in modern record-keeping.
Does the term only refer to the retailers then?
Another suggestion is that the reference of 'black' originated as a description of the chaos, congested traffic and hordes of shoppers to be found on the city streets the day after Thanksgiving. Black, indeed!
Whichever the origin, the name Black Friday got traction on the Internet fairly recently, once deals' websites started using the term 'Black Friday sales' in 2003 and offline retailers simply borrowed it back.
What about today? If the term 'Black Friday' is synonymous to anything, it would be crazy deals and discounts! And that's surely one definition everyone would agree with!
Where Does the Name 'Cyber Monday' Come From?
Also known as the "Blue Monday", "Cyber Monday", as the name indicates, was created to encourage people to continue their shopping online in order to beat the blues of returning to work after the long Thanksgiving weekend.
And how do you cope with going back to work after all that stuffed turkey, laughter over wine, and amazing family time? The answer is simple – by grabbing some pretty fantastic Cyber Monday deals!
The fascinating thing about Cyber Monday is that the term was actually coined to refer to a behavioural pattern noticed by the National Retail Federation (NRF), who observed a recurring increase in online sales and traffic on the Monday after Thanksgiving.
In 2005, the NRF officially declared the Monday following Thanksgiving as Cyber Monday. The result? The sales increased some more the following year! A classic chicken and egg situation, wouldn't you say?
Well, it turned out to have a snowballing effect. Cyber Monday sales have today made it one of the most massive online shopping events of the year, raking in billions in sales – per country!
Black Friday & Cyber Monday in Singapore
What about Singapore?
While the events may not have originated here, Singaporeans are not ones to shy away from amazing deals. While the mega-shopping event may have nothing to do with the Thanksgiving season, the Black Friday deals and sales are what makes it popular.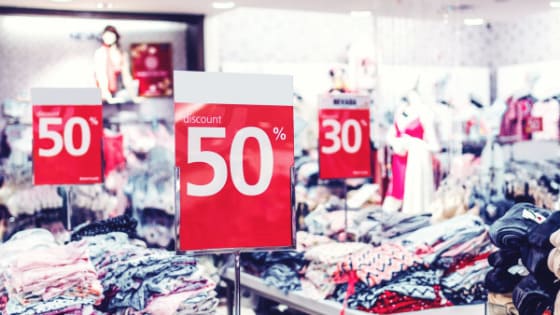 Even the existence of Single's Day just preceding the Black Friday and Cyber Monday shopping craze, two events have gained and retained popularity over the years among retailers as well as consumers.
In fact, a lot of local businesses – both online and offline retailers- are participating in Black Friday and Cyber Monday in Singapore.
According to The Business Times, there was a whopping increase in revenue during the week of Black Friday sales in Singapore in 2019. As Amazon Singapore's country manager Henry Low described it, there was a leap of "nearly 50 percent in sales compared to Prime Day 2019, which held the sales record for the largest shopping event in Singapore previously."
Black Friday and Cyber Monday Sales and Deals at Photojaanic
What amazing Cyber weekend and Black Friday sales and discounts do we have in store for you?
Let's just say that you don't have to think twice about getting your loved ones those perfect personalized gifts for the holiday season!
Crazy offers on custom-made calendars
2021 is around the corner and personalized calendars are a great way to send wishes for a productive, adventurous, and inspiring new year.
You can create a custom-made family calendar for your entire family with photos of all the beautiful memories you created together over the years.
Or how about sending your entire team of colleagues or a workplace a custom-made company desktop or a wall calendar? It's a great gesture to give your team a personalized gift around the holidays! Read our blog for some creative corporate gift ideas.
Are you ready to avail of a 25% discount along with free shipping on a quantity of 2 or more custom calendar?
Amazing prices on personalized photo books
From documenting special occasions, weddings, travel stories, as well as your baby's milestones, and art projects, our photobooks are beautiful keepsakes.
What's great about our photo books is that you can design them yourself using one of our professional templates and create an end result that is both – elegant and thoughtful.
Grab a 30% discount on our gorgeous handcrafted leather photo books. Available in tan, maroon, and black leather cover options, they come with a beautiful cameo window design. You can personalize the cover with your own gold color text and photographs.
We also have a 25% off as well as free shipping on our photobooks like hardcover, softcover, baby, and wedding albums. Just flip through the descriptions, pick your favorite photobook, put together your photos, and you're a few clicks away from the perfect custom-made photobook.
Now, who wouldn't love a book of memories you can flip through together?
Need help? Take a look at our tips on how to make a photo album.
Discounted deals on decor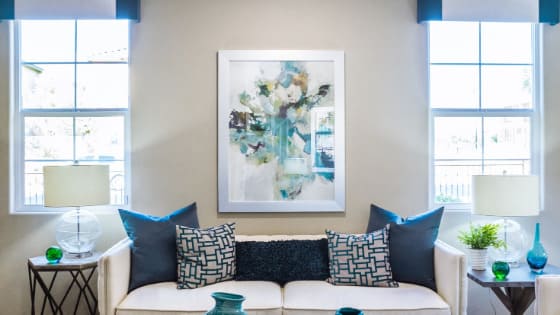 Are you looking for some more steal Black Friday and Cyber Monday deals?
70% off on collage posters
The perfect custom-made decoration for your room or home, and even a fun gift for your colleagues, you can create custom-made collage posters with photos and design style of your choice, in a matter of a few clicks!
The best part? As part of the Black Friday sales, we've got a 70% discount on our 12×16 collage posters.
Yes, you read it right!
Wall-hanging posters
If you're looking for a slightly more quirky and original wall-hanging gift, check out our unique wall-hanging posters.
A great alternative to the photo collages, these posters are easy to hang and are made with no-tear paper, making them a super durable and fun gift!
What's the Black Friday deal on this one? A flat 35% reduction!
Fabulous frames and mounts
If you're looking for something a little more regal in terms of wall decor, we've also got a 25% discount running on our mounted photo prints, canvas prints, and wall photo frames.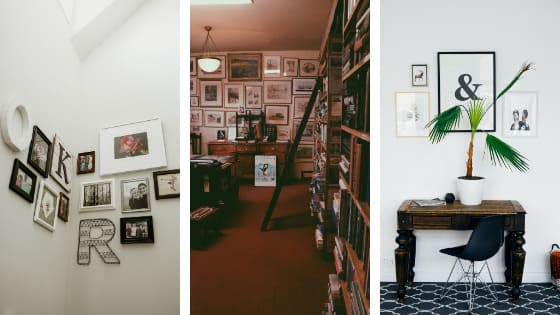 Printed on glossy paper and finished with a beautiful silky finish, our frames and prints are elegant as well as super practical given that they are ready to mount, glass-free, and that they come with lamination protection. A pretty neat Christmas or holiday gift, wouldn't you say?
With our Black Friday discount, you can plan that perfectly elaborate and beautiful wall photo gallery complete with all your family's favorite memories – at a great price!
Need some inspiration? Here are a couple of photo collage and wall decor ideas for you
Table photo frames
If there's decor that can tear your eyes away from the wall, it's pretty table photo frames. And you can have our table photo frames with a 30% off the price tag!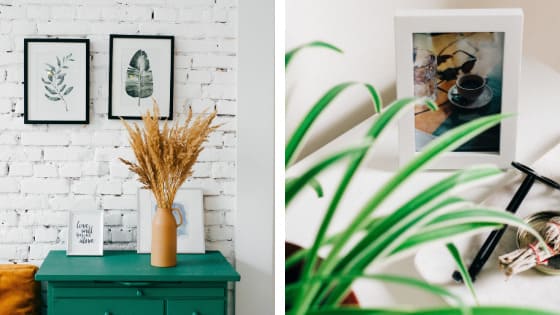 A wonderful addition to your mantle, chest of drawers, or even your home or work desk, table photo frames, whether as gifts or as decor, simply never run out of fashion (and neither do discounted deals!)
To Conclude
If you're not the kind who likes to miss out on great deals, what are you waiting for? Are you ready to make the most of the Black Friday and Cyber Monday sales this 2020, at Photojaanic?
Happy shopping!